Due to the threat of inclement weather, we are rescheduling cheer tryouts to the following days. Monday: 2/6 4:30pm -6:30pm Tuesday 2/7 4:30 pm- 5:30 pm Wednesday 2/8 4:30 pm-? (Actual try out day) Please join the Google Classroom if you haven't already to get all needed materials for tryouts. Please contact Coach Davis if you have any questions.
adavis@paragouldschools.net
Join us for Family Game Night next Thursday, February 2 from 6-7 pm. We'll have board games, trivia, BINGO, prizes, free books, balloons, popcorn - essentially ALL the things for a great game night! We hope to see you there!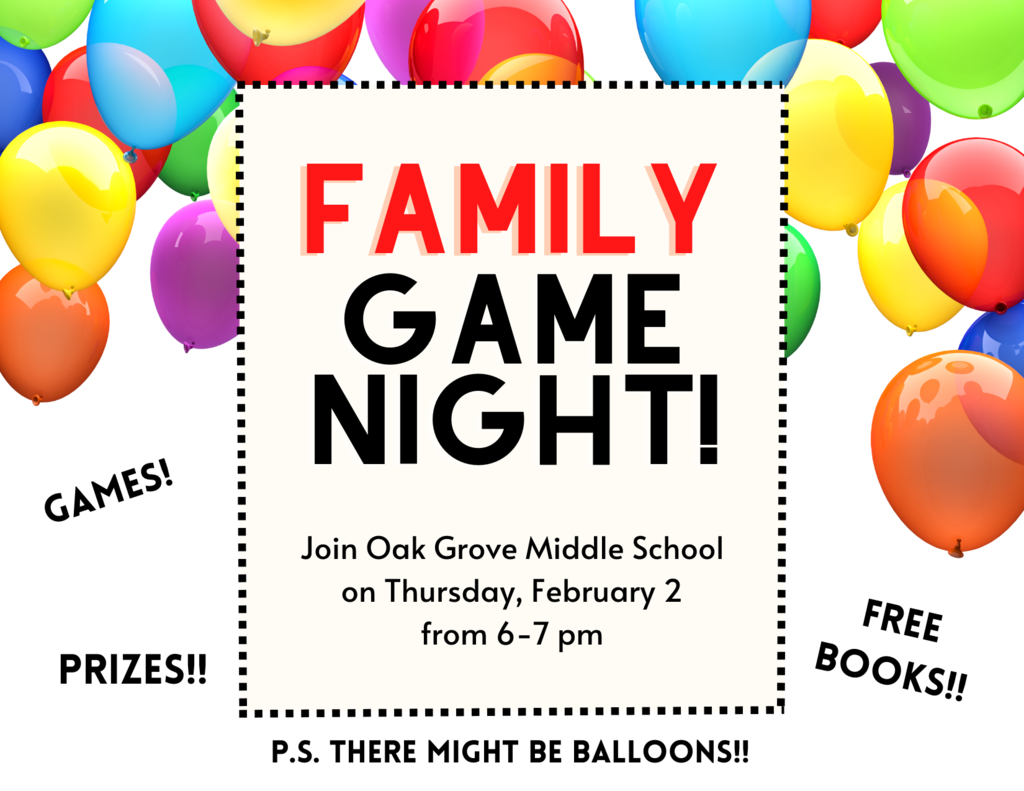 The 2023 Miss PSD Pageant Rehearsal times have been announced. Please see the attached image and contact Jennifer Wallace with questions. Her email is
jwallace@paragouldschools.net
#psdrams #riseuprams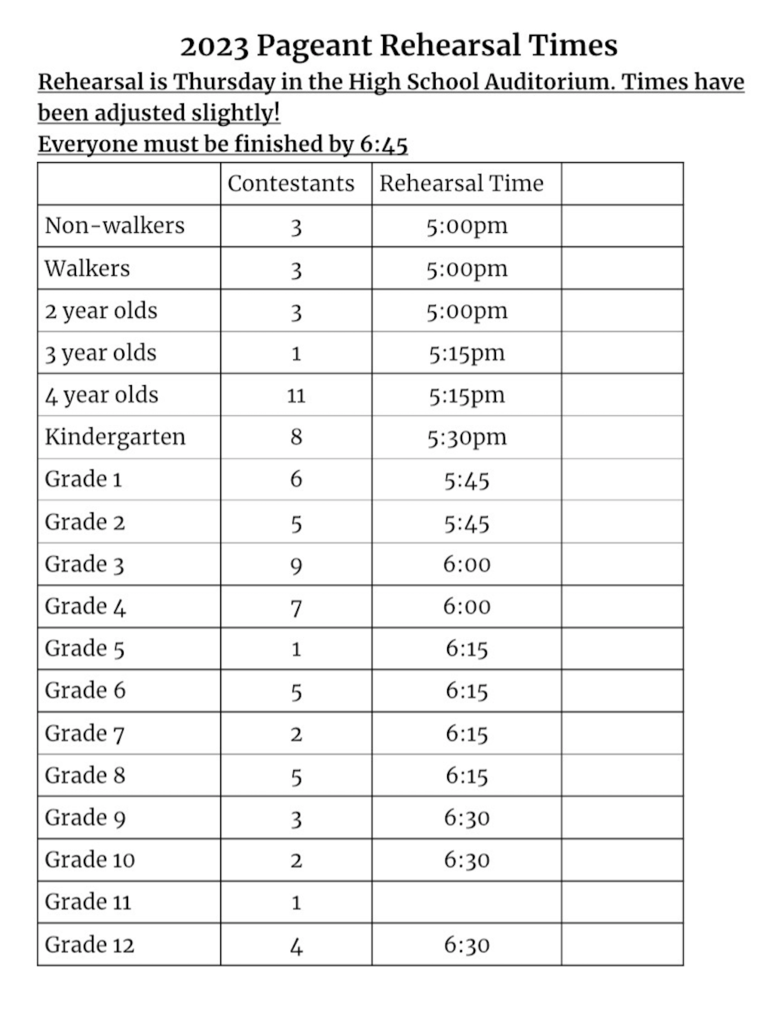 Our January OGMS PTO meeting is tonight at 5:30! Parents and carers, please join us if you can. We expect the meeting to take an hour or less. See you there!

The police department was called to a bus accident early this morning. Both the bus and the private vehicle were operable after the incident. No injuries were reported. Students on the bus are fine and have been delivered to their school. Thank you for your patience.
Today is the LAST day to order a yearbook, IF you want it personalized (your child's name and/or icons on the cover). To order, simply go to
www.jostens.com
, search for Oak Grove Middle School, and place your order! If you already have an account, make sure you're ordering for Oak Grove Middle School and not another campus. Plain yearbooks (yearbooks with no personalization) will be on sale for a bit longer, but we only have a few left, so reserve your copy as soon as you can to preserve those middle school memories!
Join Oak Grove Middle School in celebrating THE GREAT KINDNESS CHALLENGE the week of January 23-27, 2023. Únase a Oak Grove Middle School para celebrar EL GRAN RETO DE LA AMABILIDAD la semana del 23 al 27 de enero de 2023. Kobatok ilo Oak Grove Middle School im monono kin iien JELMAE IN JOUJ TATA ilo wiik ne ilo January 23-27, 2023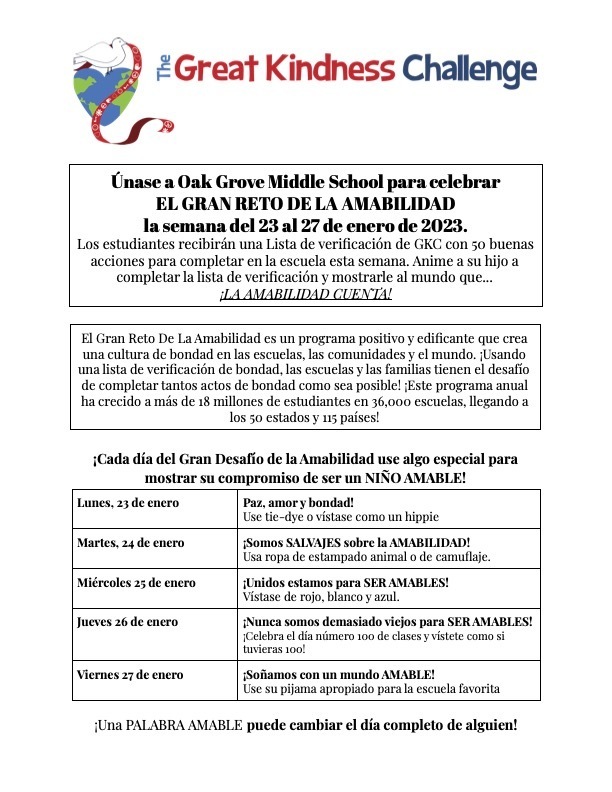 Do you have the Box Tops app? It's so much easier than clipping BoxTops squares now! Download the app from any app store, scan your receipts (or upload screenshots of your digital receipts if you use pickup or delivery options) and help OGMS! Need help scanning your receipts or setting up your account? Let us help! Contact
kcook@paragouldschools.net
for information.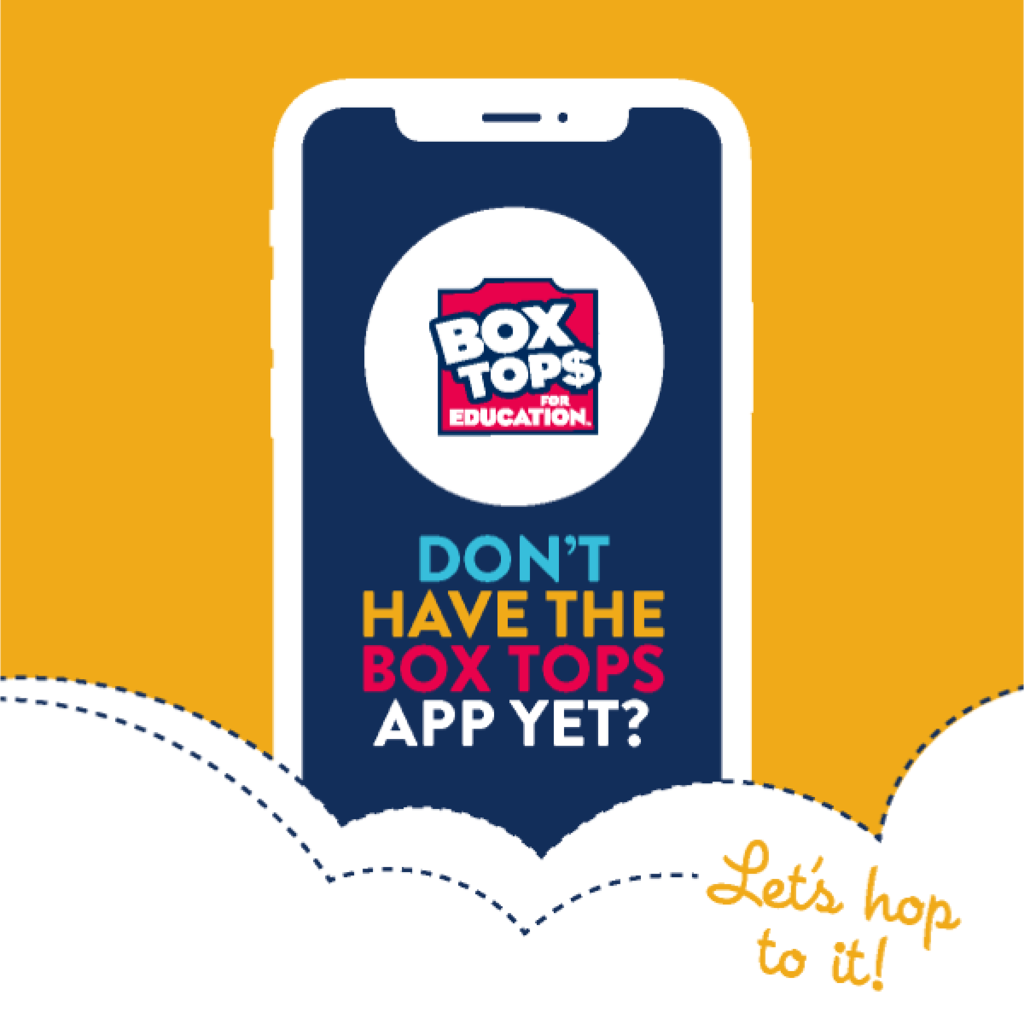 Please join OGMS in celebrating our students at our 2nd Quarter Awards Assembly this Thursday, January 12. Assemblies will be held at the OGMS gym. Students who had music for 2nd nine weeks special class will be performing a brief flutaphone concert at the beginning of each assembly. 6th grade: 12:45 pm 5th grade: 1:45 pm *Note: For student privacy, we will not be zooming the assembly.

The Miss PSD Pageant is going to be held on January 28, 2023. The deadline to register is January 21st. See the attached for information and the QR code to register.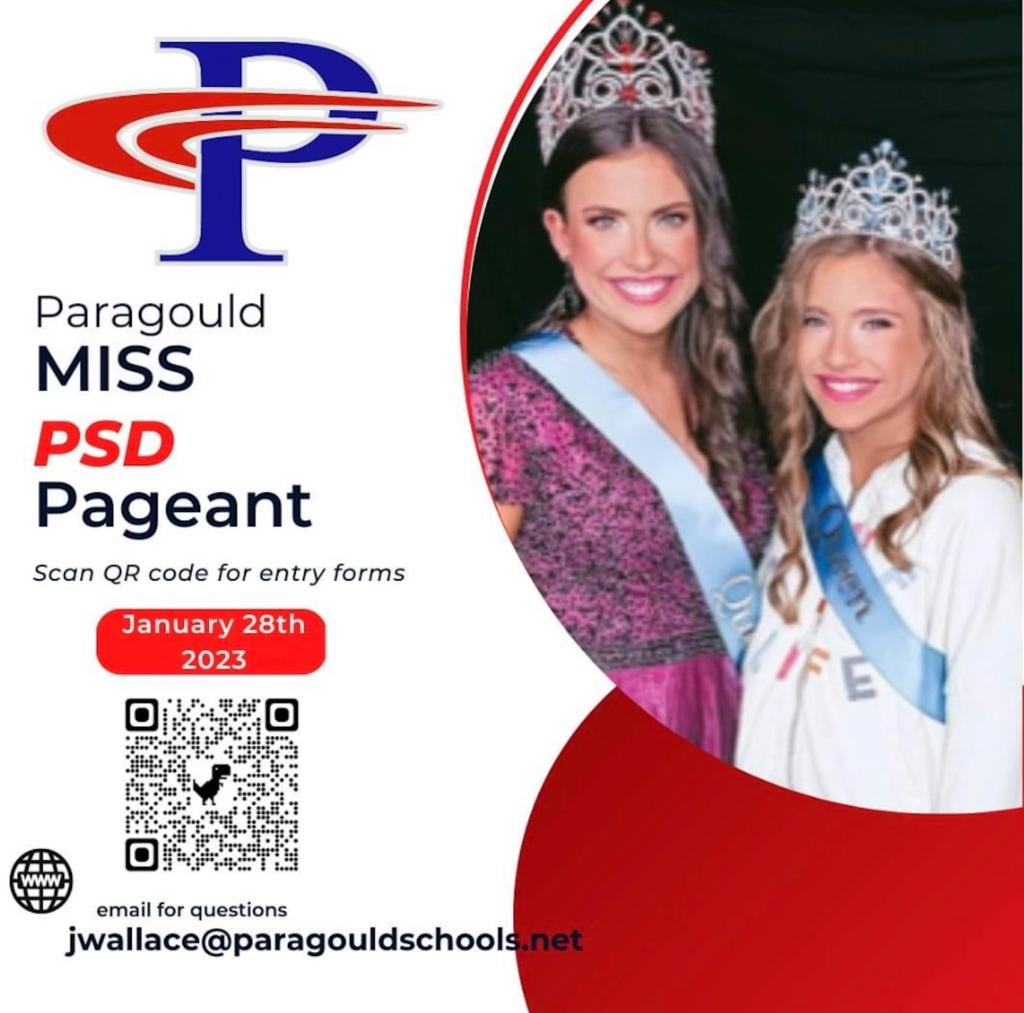 Don't forget the little dancers clinic for students in grades PK - 6 is TOMORROW from 9am-12pm in the junior high gym. Not registered yet? That's okay! You can register and pay at drop off. 💙❤️💃🏼🕺🏻❤️💙

Save the Date! January 28th is the PSD Pageant. More info to follow!
OGMS Parent Newsletters should be coming in backpacks this afternoon. Be on the lookout for that peach piece of paper! This month's issue includes reminders, dress up days, and important dates for the rest of this calendar year. Check it out here, on our website, or in person in your child's nikki folder!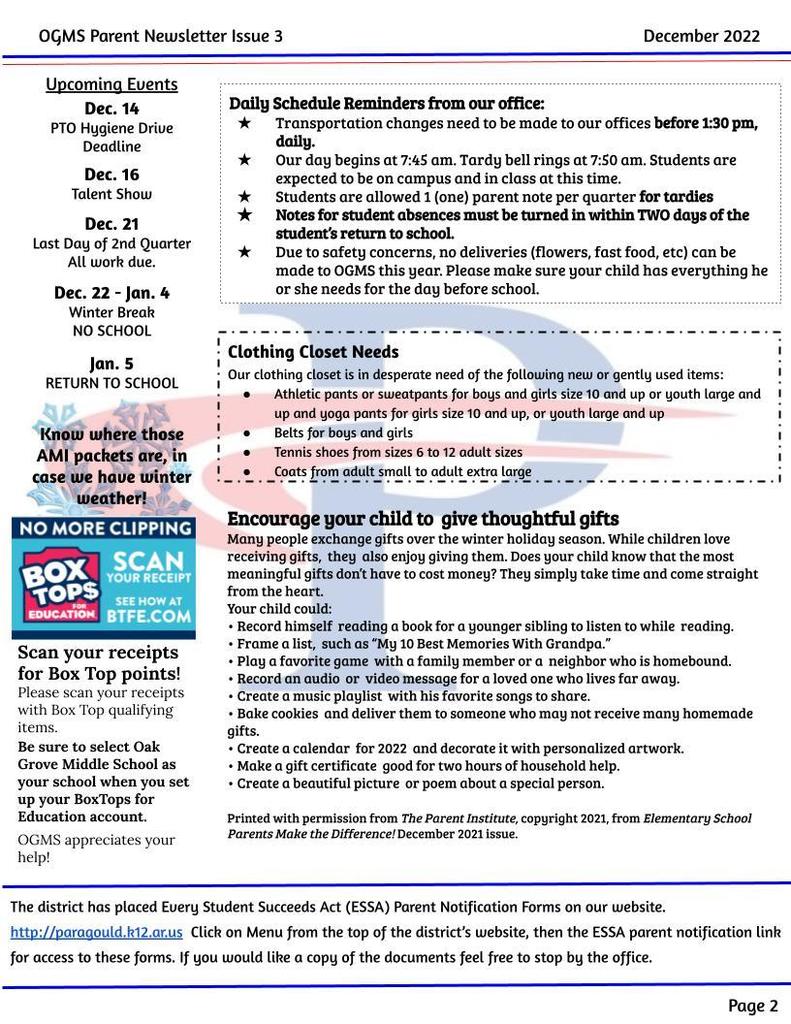 Reminder: OGMS PTO's personal hygiene supply drive is coming to a close this week. Please send items to school by this Wednesday, December 14. Items donated will be going directly to students at OGMS who are in need of these things. Thanks so much for ALL you do to help us help our kids!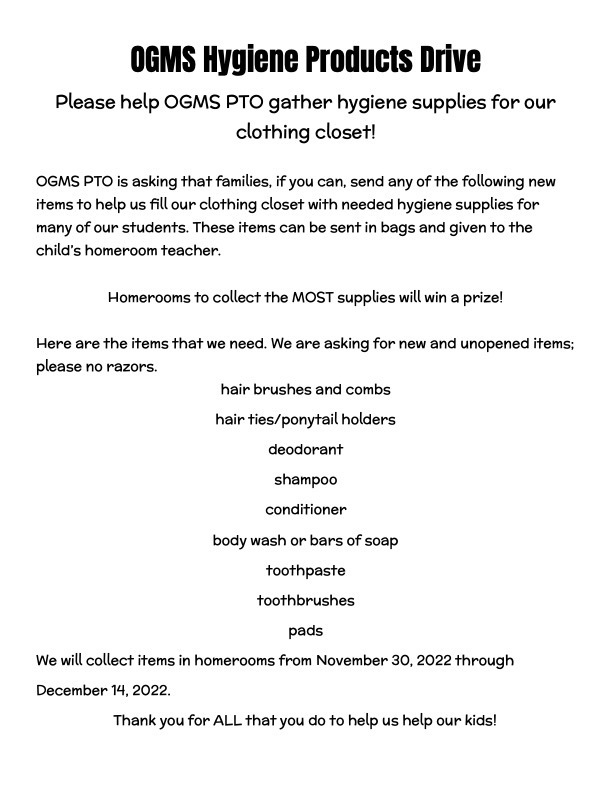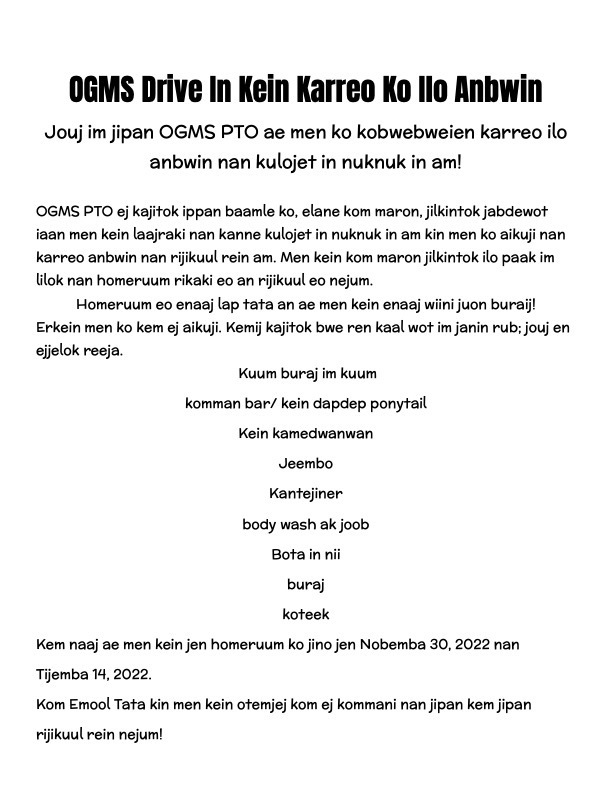 OGMS PTO meeting will be held tonight (Monday) at 5:30 pm in the main building. Attached is tonight's agenda. We hope to see you!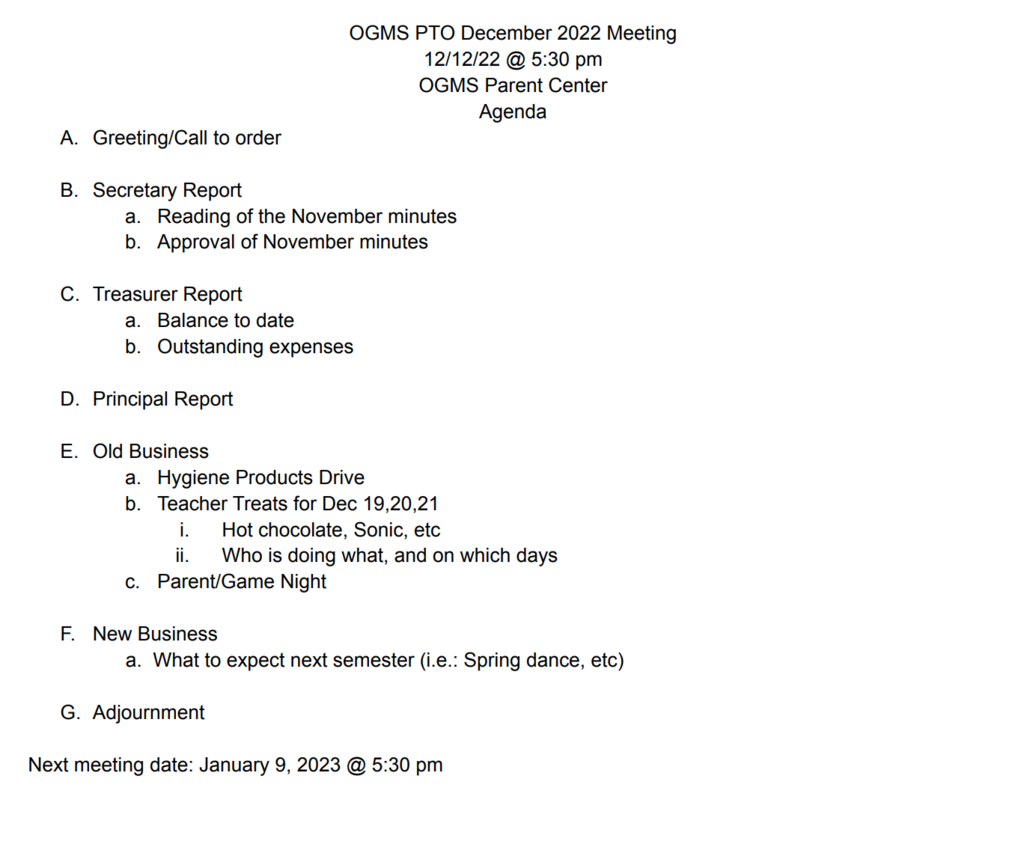 Congratulations to the 6th grade Rams for taking 1st place in the silver bracket of the Valley View Tournament this weekend! We are excited for you!
Our OGMS family fun night scheduled for this evening has been postponed to after Christmas break. Stay tuned for a new date coming soon!

Congratulations to our November Students of the Month! Hopefully they made it home with their certificate and yard sign! ONLY THE BEST AT OGMS!
OGMS Library is sponsoring an ornament decorating contest again this year! Forms should have gone home earlier this week. Deadline for ornaments to come to the library is December 9 at 8:30 am. Help us decorate the library tree with book characters!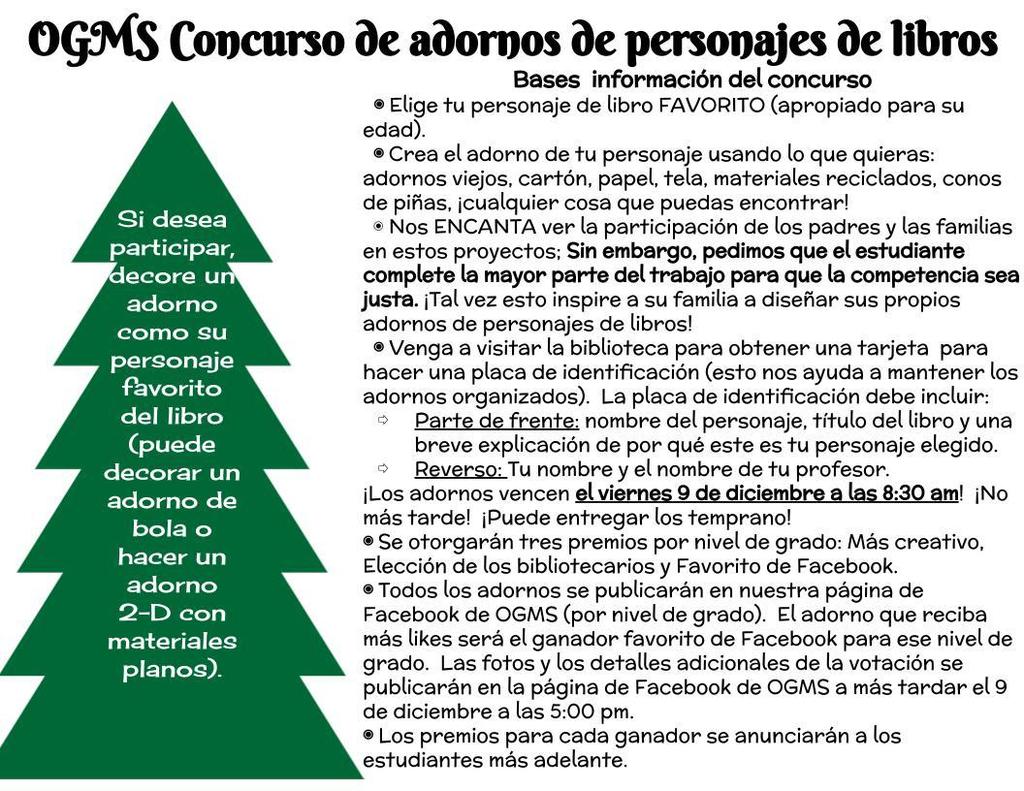 Congratulations to the Paragould Primary and Woodrow Wilson Elementary! Both schools have been recognized as Schools On The Move for overall ESSA school index score increases. Keep up the great work! #ARStudentFocused #ARSchoolsOnTheMove