OGMS Library is sponsoring an ornament decorating contest again this year! Forms should have gone home earlier this week. Deadline for ornaments to come to the library is December 9 at 8:30 am. Help us decorate the library tree with book characters!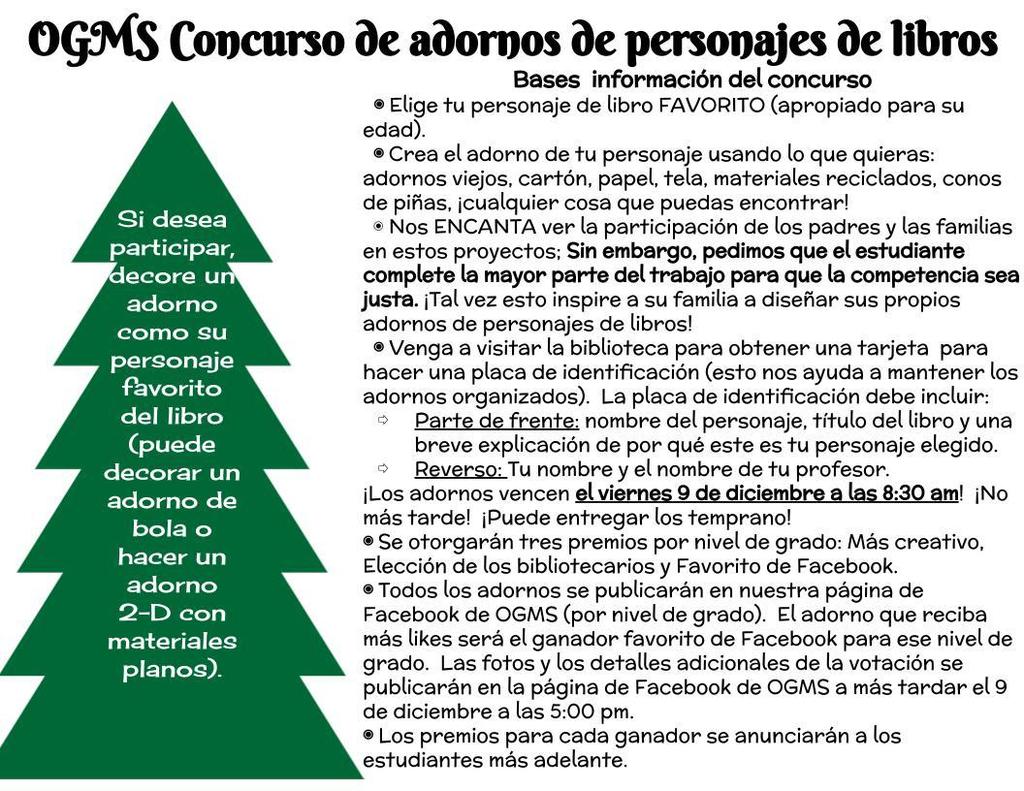 Congratulations to the Paragould Primary and Woodrow Wilson Elementary! Both schools have been recognized as Schools On The Move for overall ESSA school index score increases. Keep up the great work! #ARStudentFocused #ARSchoolsOnTheMove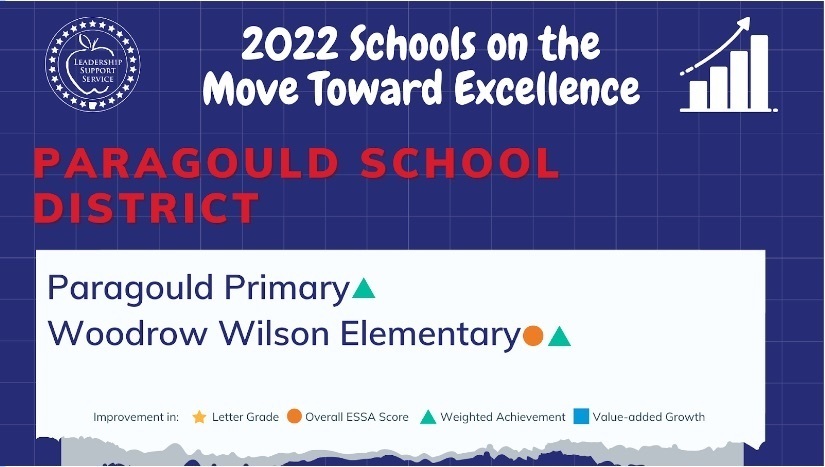 PLWC is currently repairing fiber lines that run to Oak Grove Elementary and Oak Grove Middle School. They hope to have phone lines and internet up and running again by this afternoon. Feel free to contact Central Office at (870) 240-2291 if you have a message that you need sent to Oak Grove Elementary and/or Oak Grove Middle School this morning. Thank you for your understanding.
Families and carers! You're invited to attend our November PTO meeting this coming Monday, November 14 at 5:30 pm in our parent center. We hope you can join us!

2 big events happening this week in Ram Nation and we want YOU to be a part of them! Tuesday, 11/8 Meet the Rams for 7th - 12th grade Basketball and Cheer. Friday, 11/11 Veterans Day program presented by the PHS National Honor Society. See the attached for event details!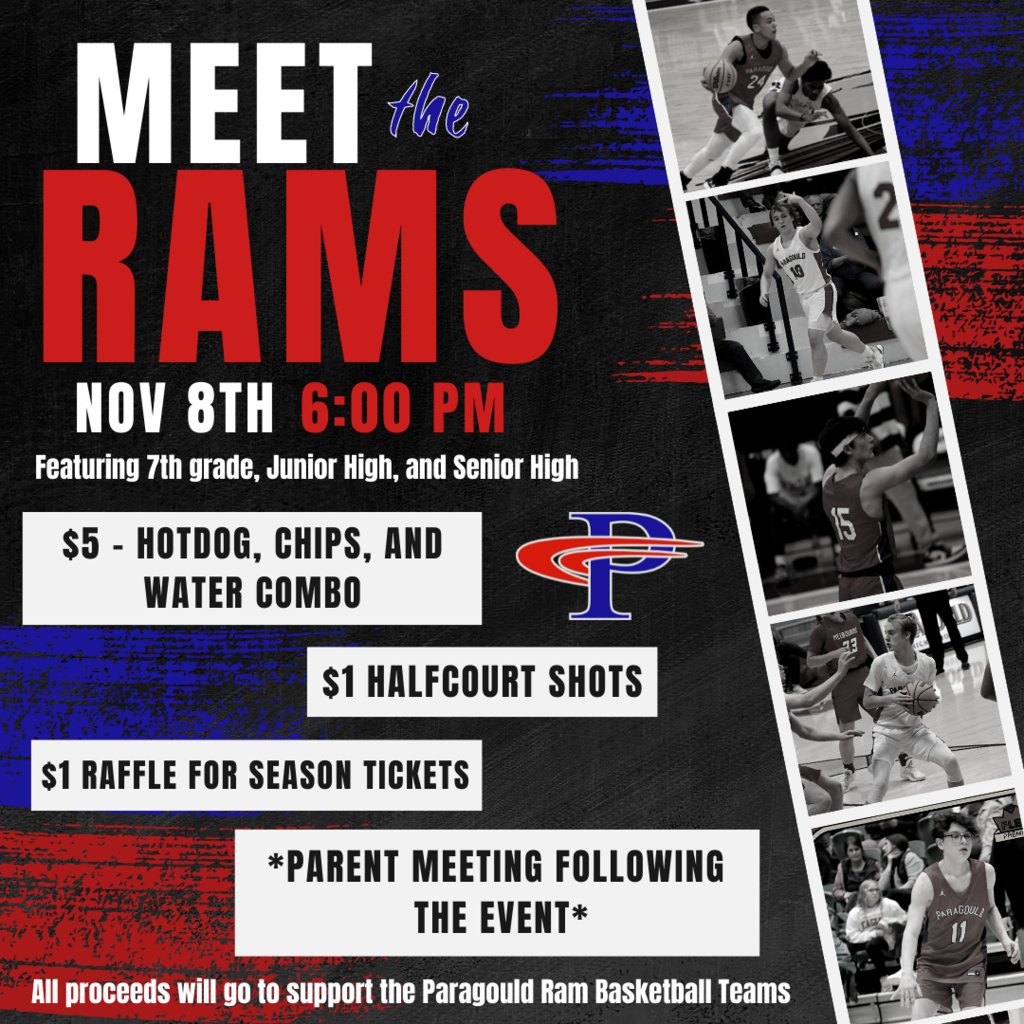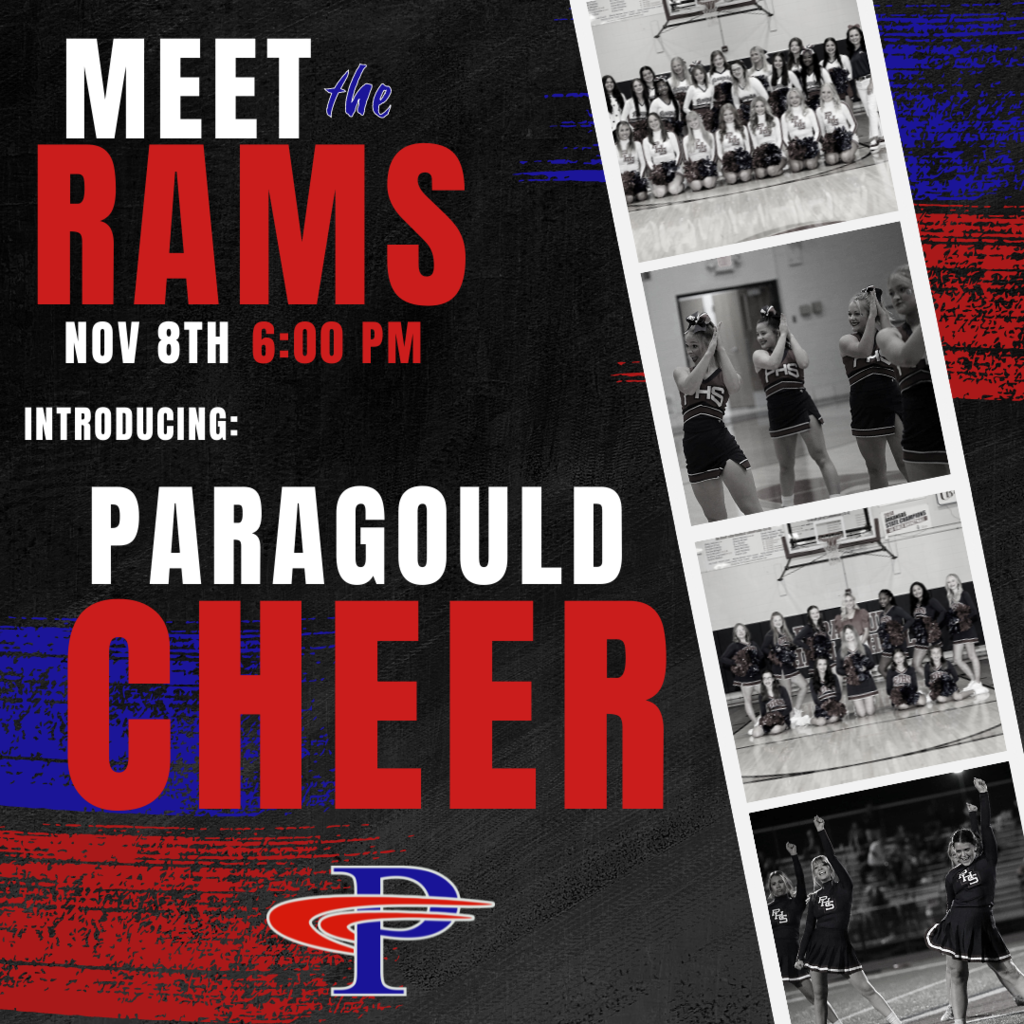 Please help us spread the word. Time change for the football game and Senior Night Activities 11/4/22.
3rd through 6th grade students who participated in Boys Club Football - you are invited to attend the Rams Football Game this FRIDAY night. Please wear your Boys Club football jersey and come celebrate your outstanding season with us. Join us on the track at 6:40pm for the run through! We can't wait to see you there!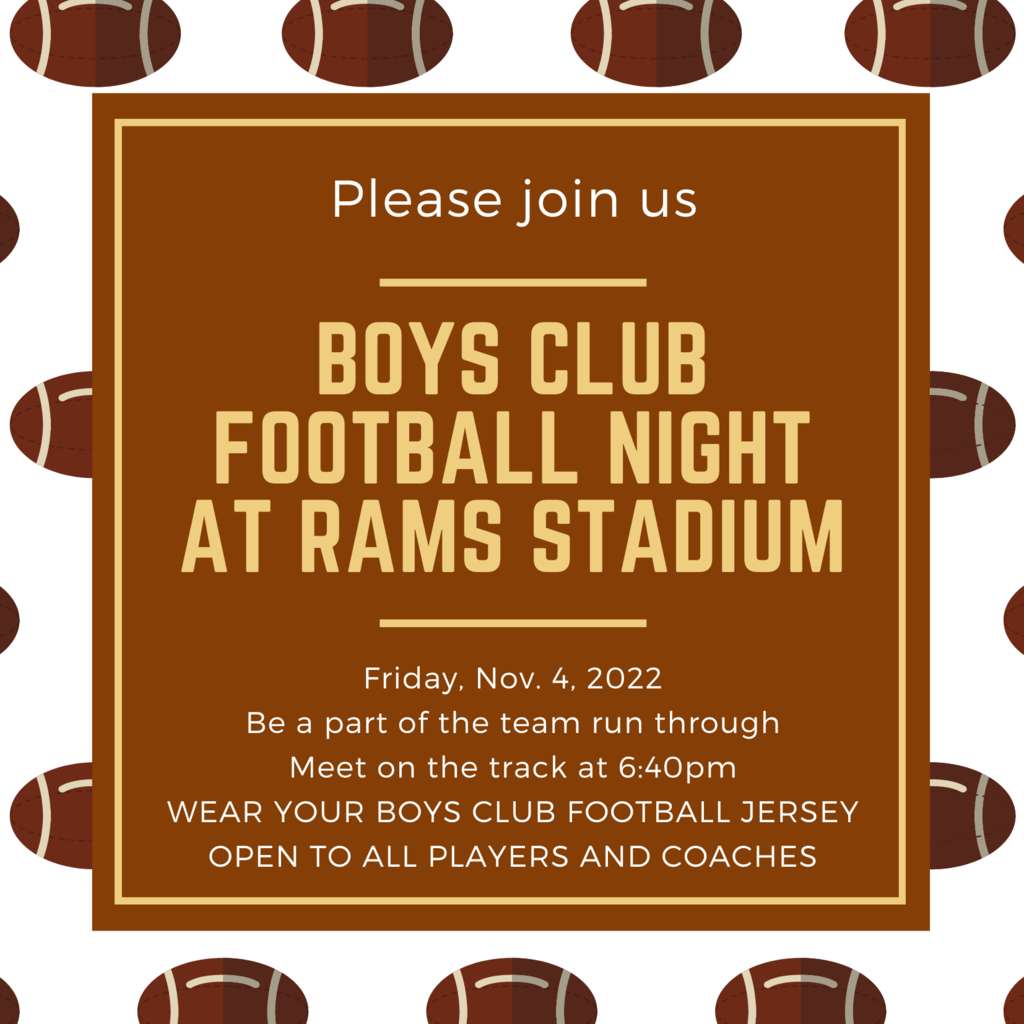 OGMS archery for this afternoon has been canceled due Halloween festivities. We encourage family time and fun. We will send students home their regular way unless you contact the school with alternate plans. Thank you and have a great night. ONLY THE BEST AT OGMS!!

The Paragould School District has been made aware of a threat made over social media. Authorities are working to investigate the anonymous post to determine where the post originated. Out of precaution, additional officers will be on the high school campus. We have been working closely with the Paragould Police Department and have been told that the threat may have originated overseas. The safety of our students and staff is high priority for the district. We will continue to work with the Paragould Police Department to investigate this matter to the fullest and keep the public aware of developments to the best of our ability. The District encourages parents to speak with their children about the seriousness and potential consequences of making threats online, even as a joke. All threats are taken seriously and investigated, and any students caught making threats may face possible criminal charges and expulsion from school. Student safety will always be paramount within the Paragould School District.

Don't forget, the first ever JROTC Trunk or Treat is TONIGHT from 6:00 - 8:00pm. Due to forecasted rain, it will be held inside the JROTC building on the PHS campus. Parking is available by the PJHS gyms and JROTC cul-de-sac.

Due to the high probability of rain this afternoon, the JROTC Trunk or Treat scheduled for today from 6:00-8:00pm will be moved inside the JROTC building. The JROTC building is located on the high school campus. Go Rams!
Carers of Advanced Learning Program/GT , you are invited to the PSD ALP/GT Parent Night tonight at 6:00 pm at PHS.
OGMS Dance volunteers, please don't forget our volunteer training this evening at 5:30 pm at OGMS. We will be meeting in the activity room. Please follow the signs when you come in the front door. We expect the meeting to take less than an hour. If you volunteered to help with the dance, we hope to see you here this evening!
Red Ribbon Week is NEXT WEEK! We celebrate these days to remind our kiddos to make good choices. Here are our dress up days if your kiddos would like to participate (we love a good dress up day!)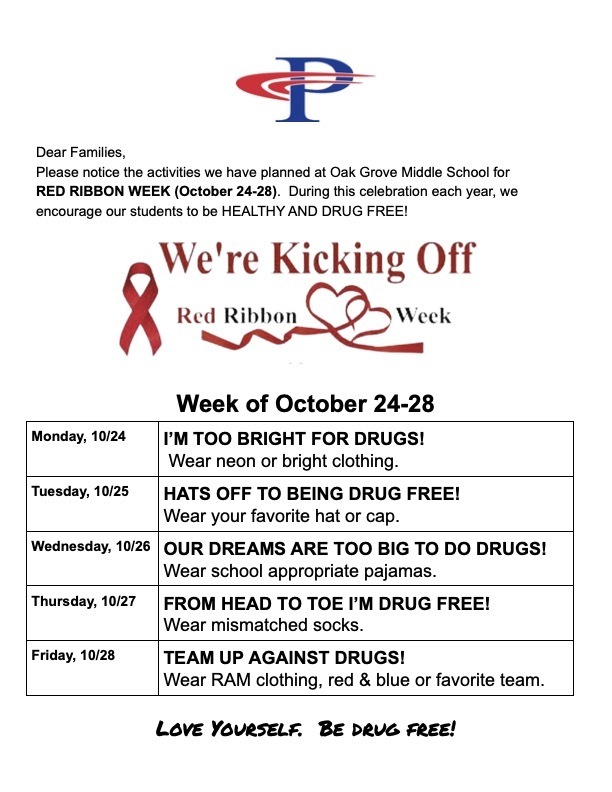 Have you ordered your yearbook yet? It's easy! Go online to jostensyearbooks.com to get started! (Remember to select Oak Grove Middle School when you order!)
Our first quarter awards assembly will be held in the OGMS gym this Thursday. Flutaphones will be performing at each assembly. We would love to see our families there! 6th grade will be at 1:00 pm 5th grade will be at 2:00 pm
Mini-Fall break tomorrow, so there will be NO SCHOOL! We will see everyone back at school on Monday!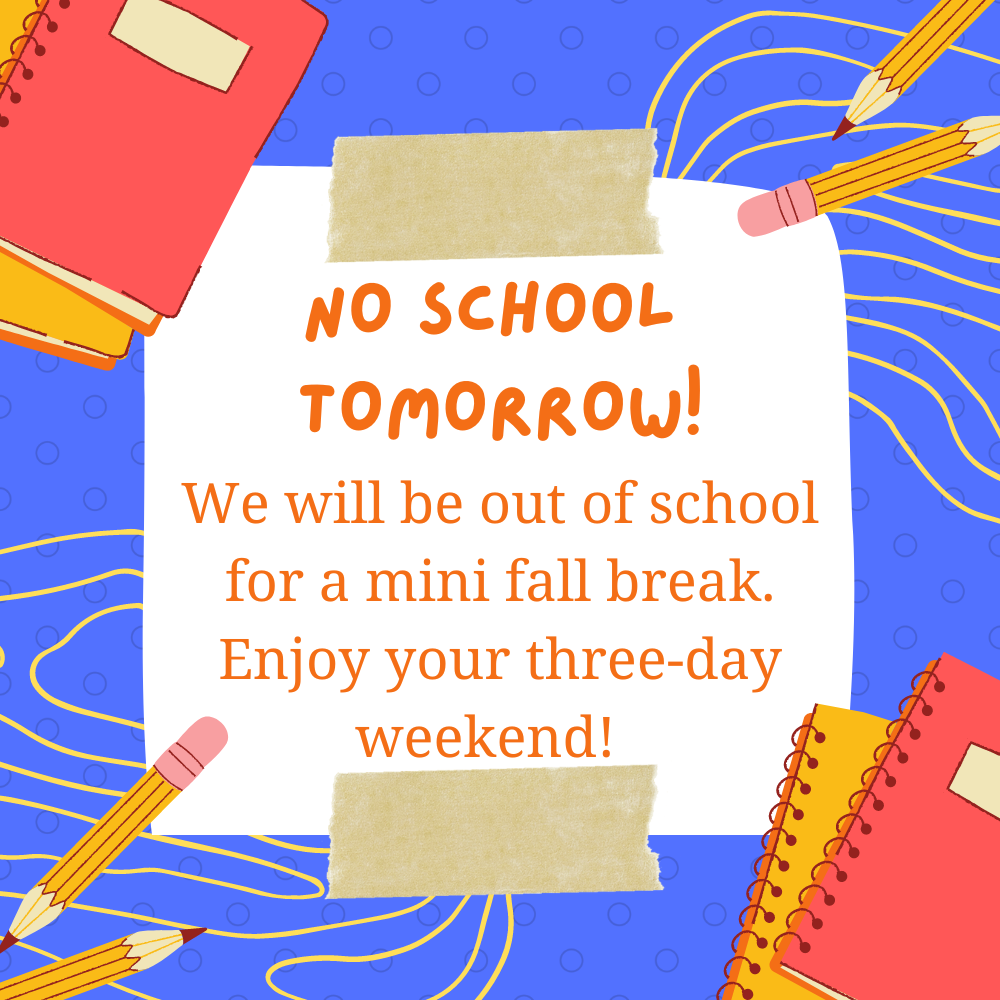 Make up picture day is TOMORROW (Wednesday). ALL students need to be photographed, as these photos are used for our yearbook pictures. If your child was not able to make picture day in September, tomorrow is THE day to get pictures taken. If you'd like to order, simply go to jostenspix.com and use the event code FE143122!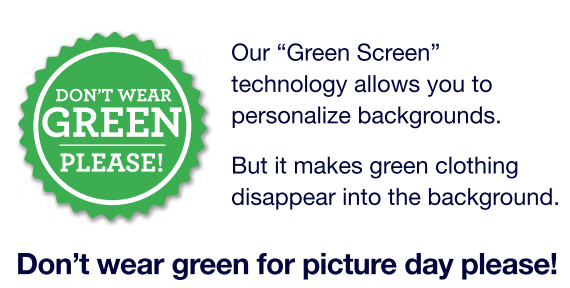 Parents and families, join us! PTO's October dance planning meeting is TONIGHT at 5:30 pm in the main OGMS building. We expect the meeting to be around an hour. Join our OGMS PTO Remind to get more up-to-date information by clicking this link:
https://www.remind.com/join/ogmspto22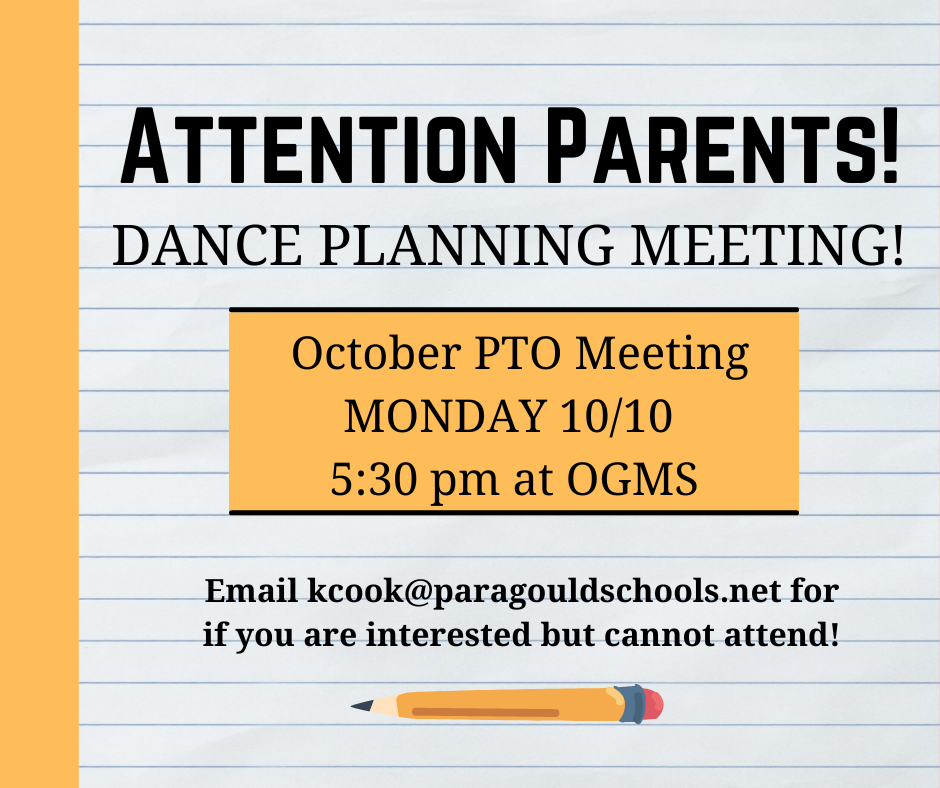 OGMS had the first Student of the Month Assembly today to recognize winners for the Aug/Sept month period. These students know what it means to be RAMS!! Respectful, Accountable, Masterful and Safe! Congratulations students! ONLY THE BEST AT OGMS!