Hey there OGMS family! We are so excited to see smiling faces on our campus tomorrow! Students will meet in the gym, or have breakfast in the cafeteria and then meet in the gym, tomorrow morning. Mr. Dial and Mr. Lamb will speak to the students briefly, and then we'll get them to their homerooms! If you made it to open house, make sure your student brings his or her schedule to school. If you couldn't make it to open house, or if the schedule has disappeared - no worries! We will get your child where they need to go and make sure all of our students have copies of their schedules. Please take note of the drop off and pick up maps for OGMS, if you are dropping your child off or picking them up at all this year. We want ALL of our students and staff to be able to enter the building safely, so please be mindful! #onlytheBESTatOGMS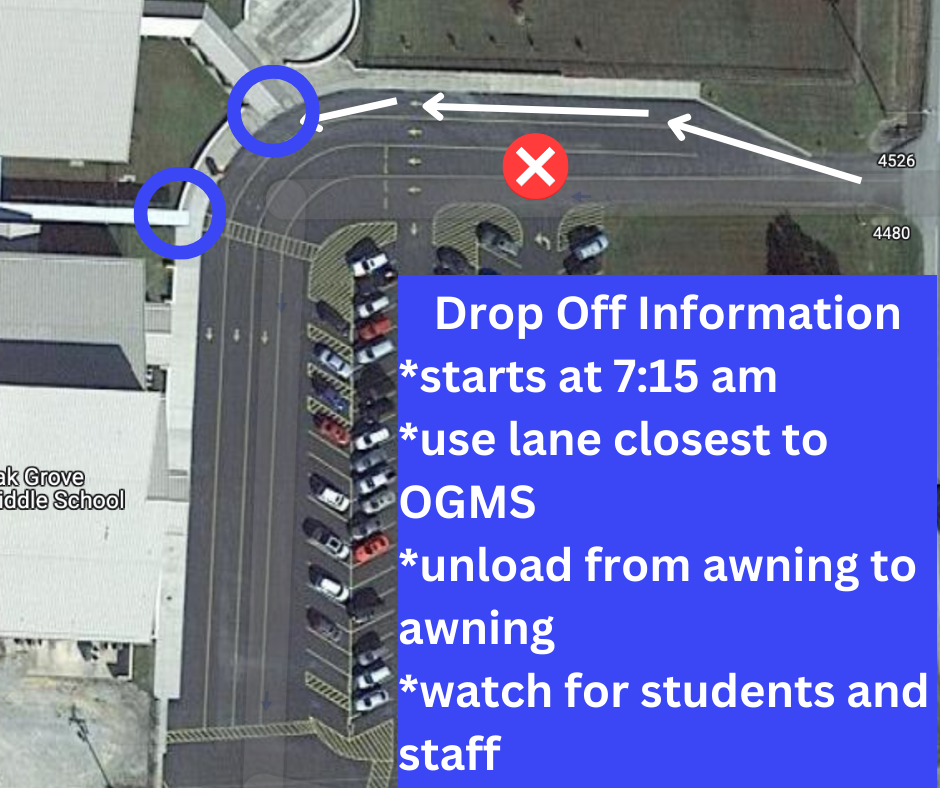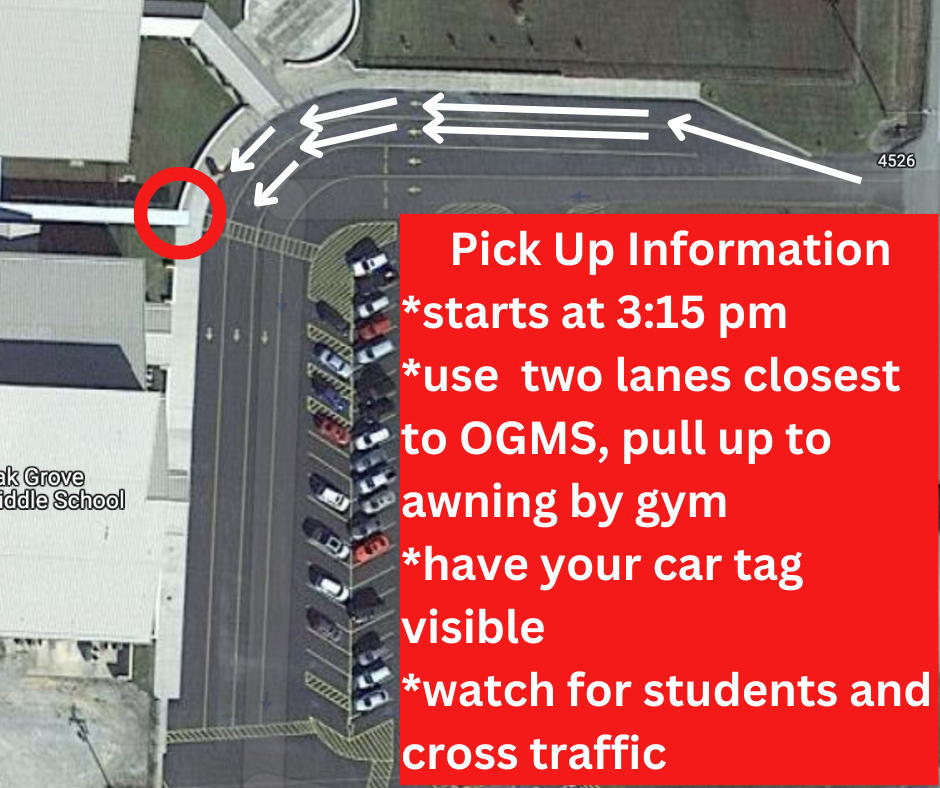 This year's theme is "It Takes a Village". Today we are opening up the sale of theme shirts to all in our Ram village and that means YOU! Support the Rams and buy one before the shop closes on 8/21/23. Use the QR code on the flyer to order or check out the link on our website.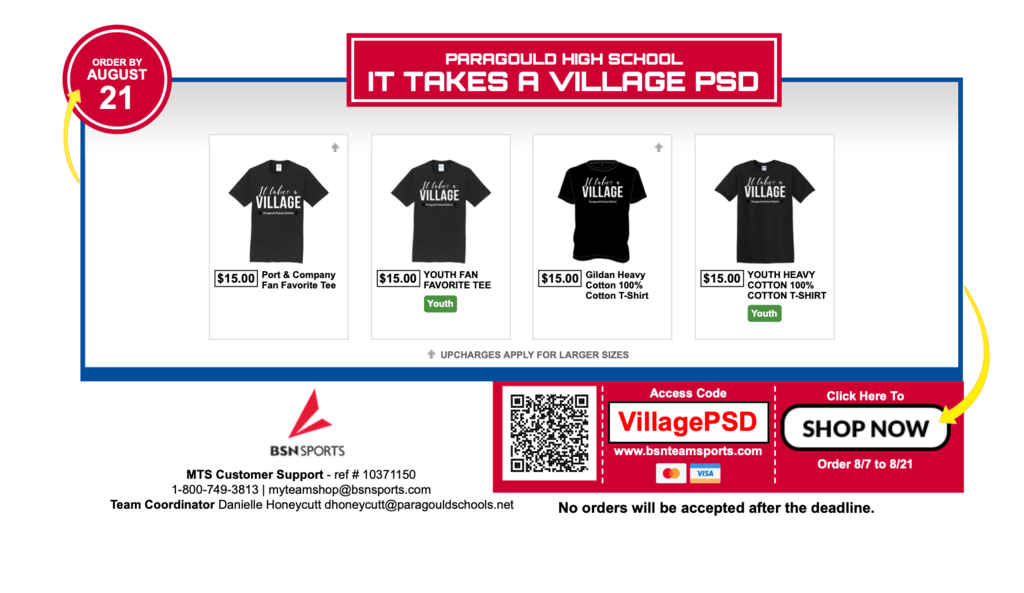 Hey there OGMS families! We post a LOT of information to social media and our app. Please LIKE and FOLLOW this page for updates. SHARE this page and TAG others who will need OGMS updates so they can be in the know! Don't forget to download the Paragould School District app in your app stores - preferably before open house! We can't wait to get this school year started! #ONLYtheBESTatOGMS #OGMSnews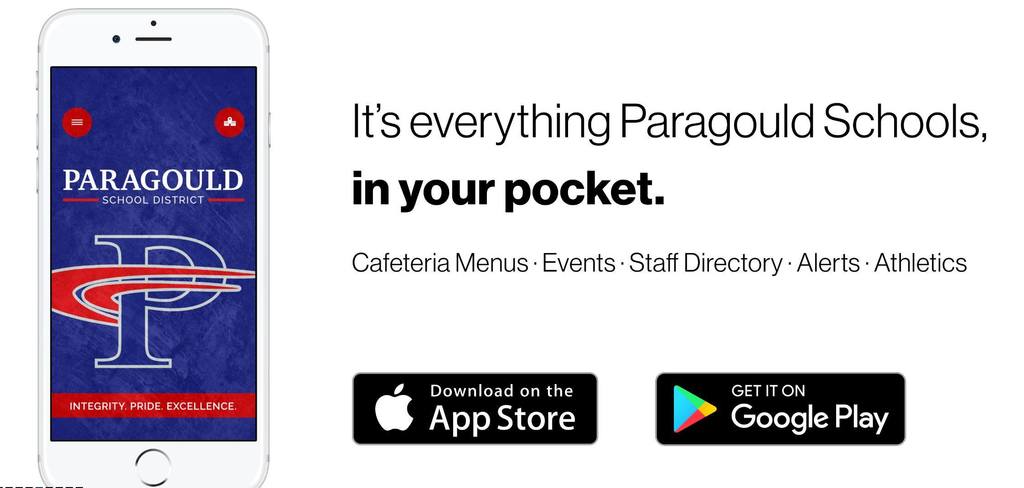 Open House is coming up soon! OGMS families, we hope to see you there! 6th and 5th grade students will receive schedules, can drop off supplies, and will meet teachers. If you can't make it that night, no worries! We will have schedules for students on the first day of school, and lots of information on how you can get in contact with OGMS staff throughout the year. We can't wait to see you Tuesday! #ONLYtheBESTatOGMS #OGMSopenhouse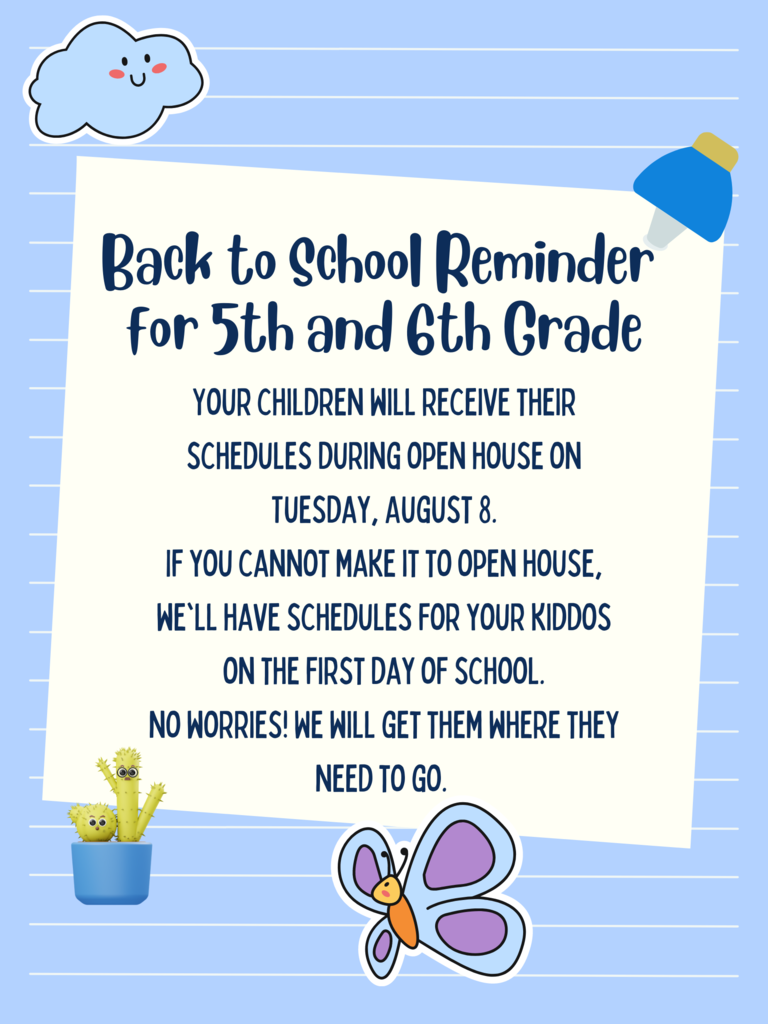 The staff and students of the Paragould School District volunteered at the United Way's Stuff the Bus event today. We'd like to say thank you to the patrons of Paragould who generously gave to our students.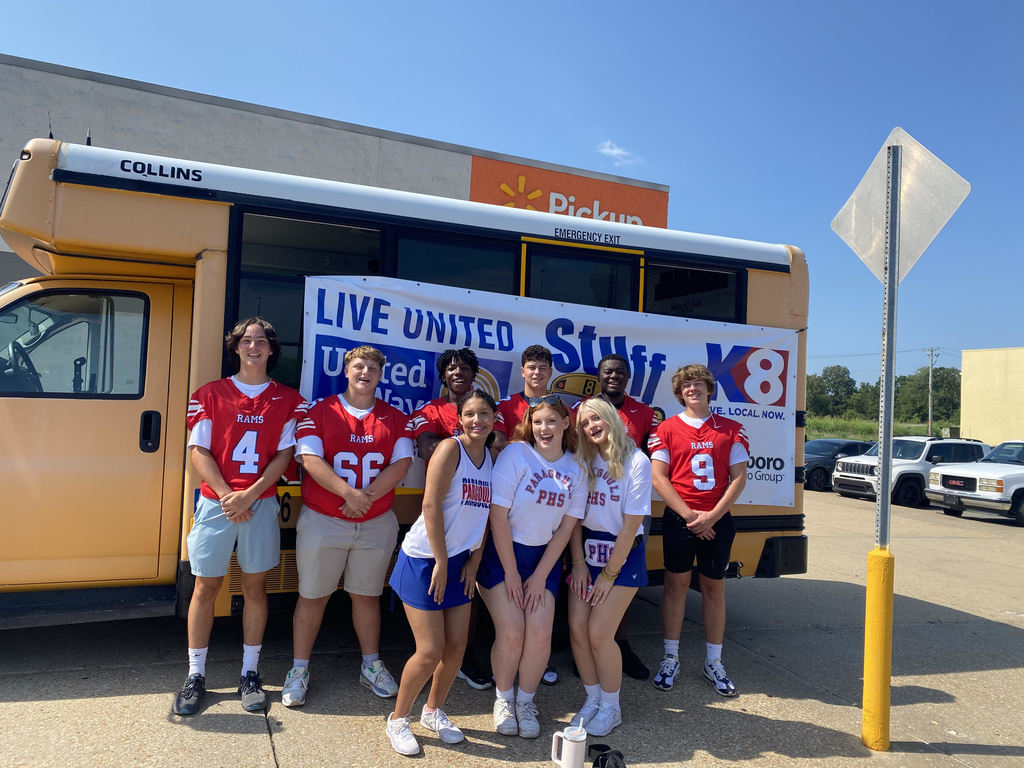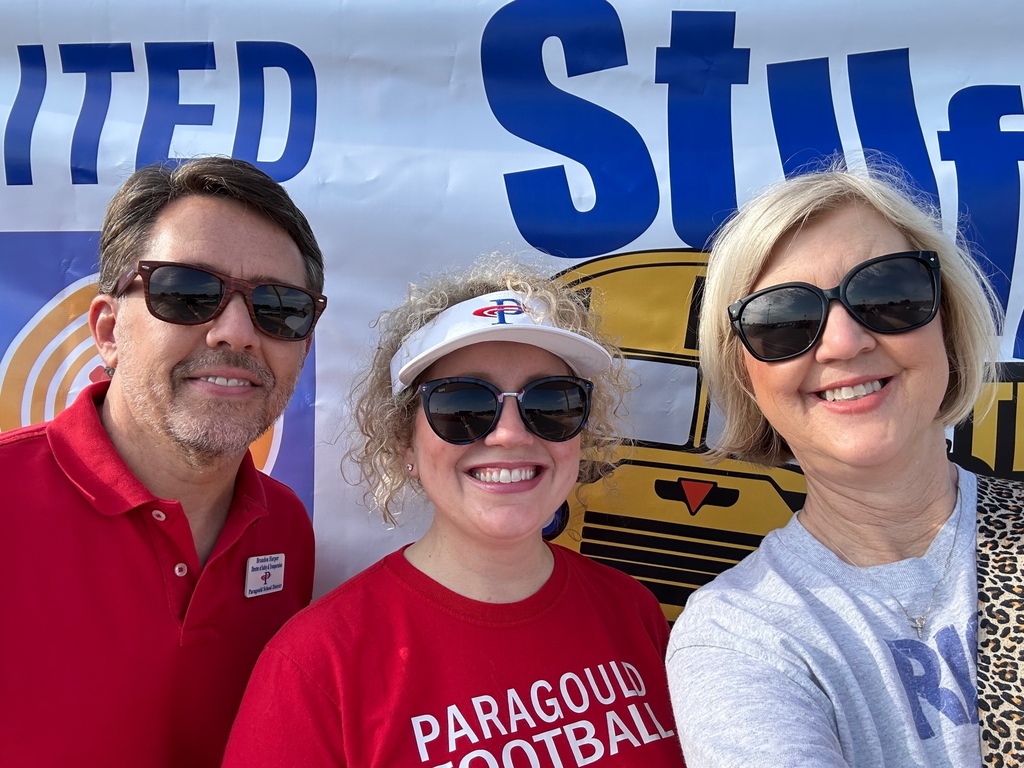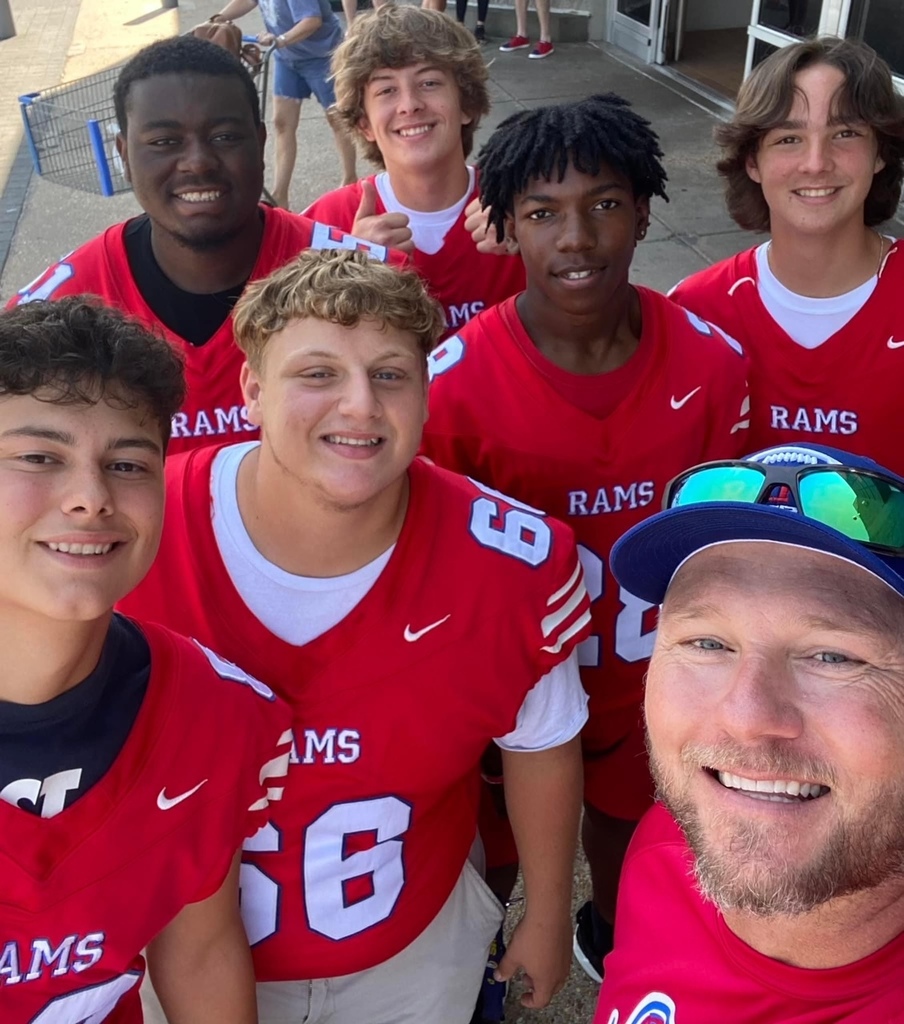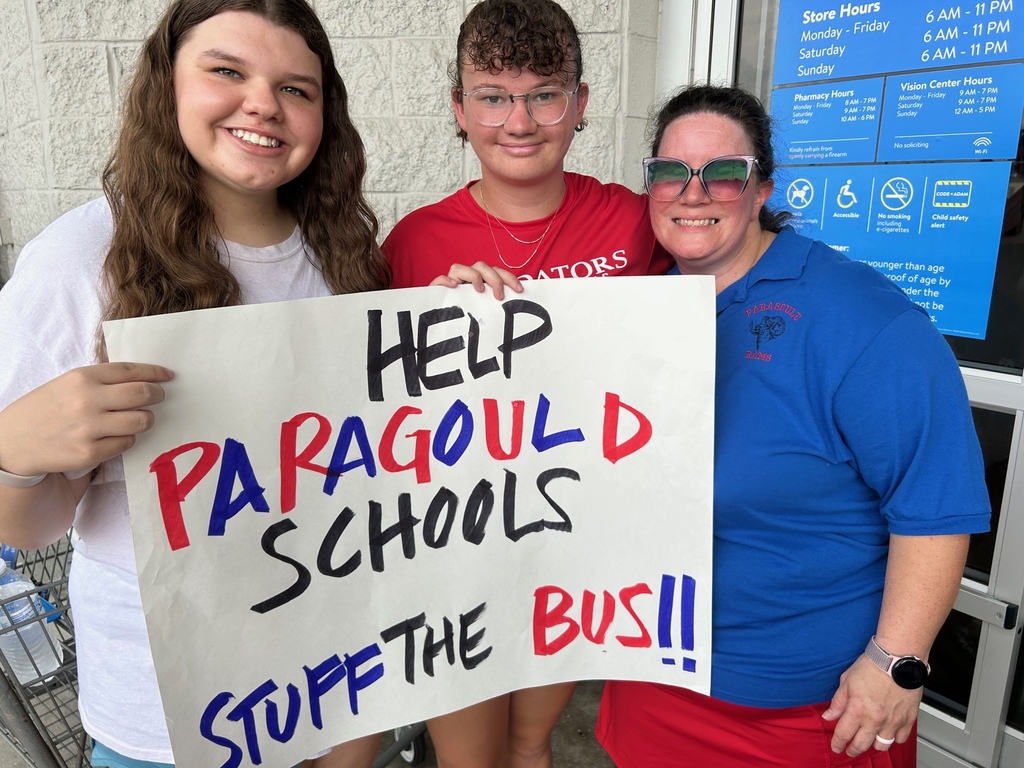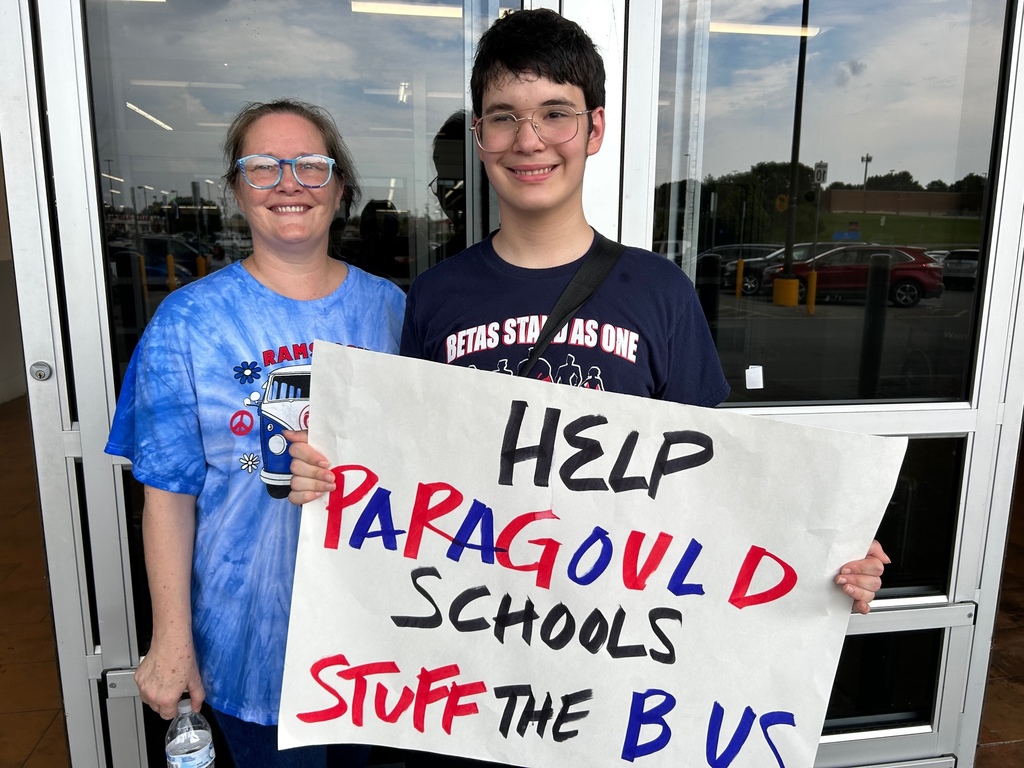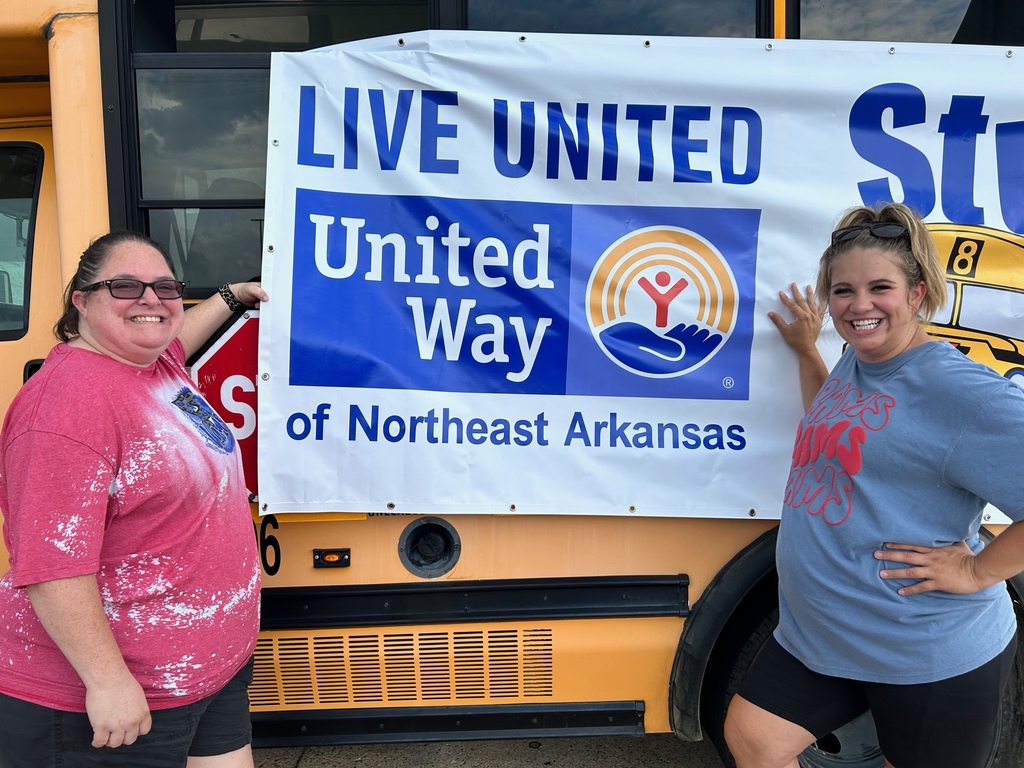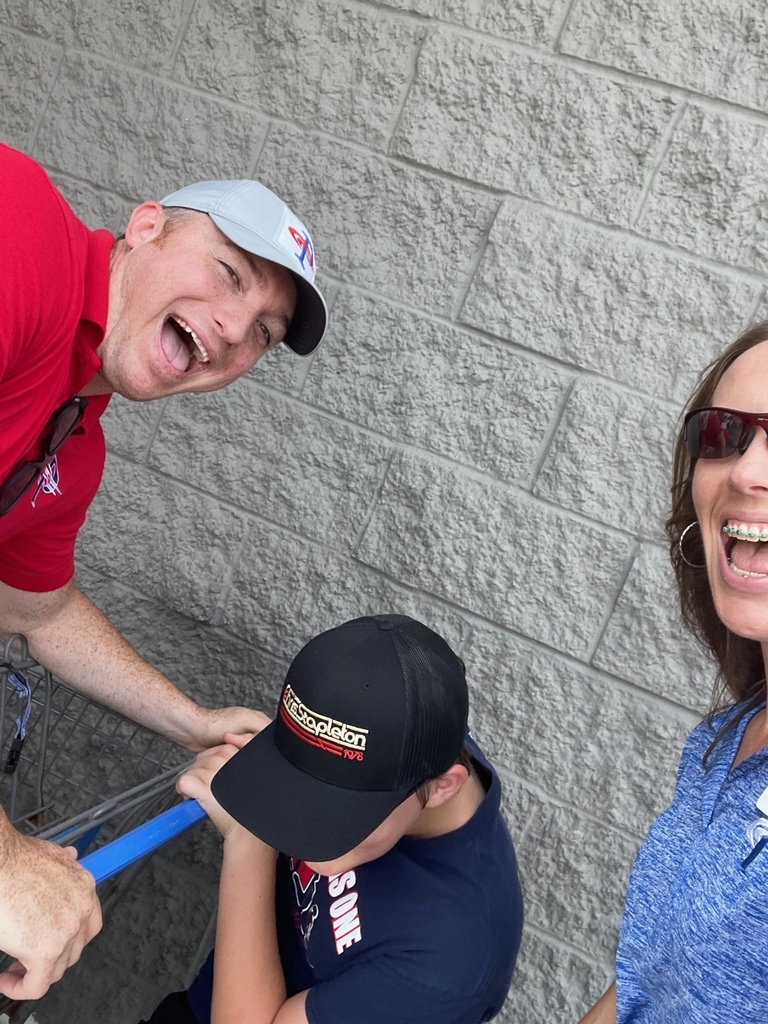 OGMS would like to welcome our new 5th grade math teachers into our family. Please welcome Mrs Janette Hill and Mrs. Amy Elkins. These ladies have already been working hard and are ready to meet their students. ONLY THE BEST AT OGMS!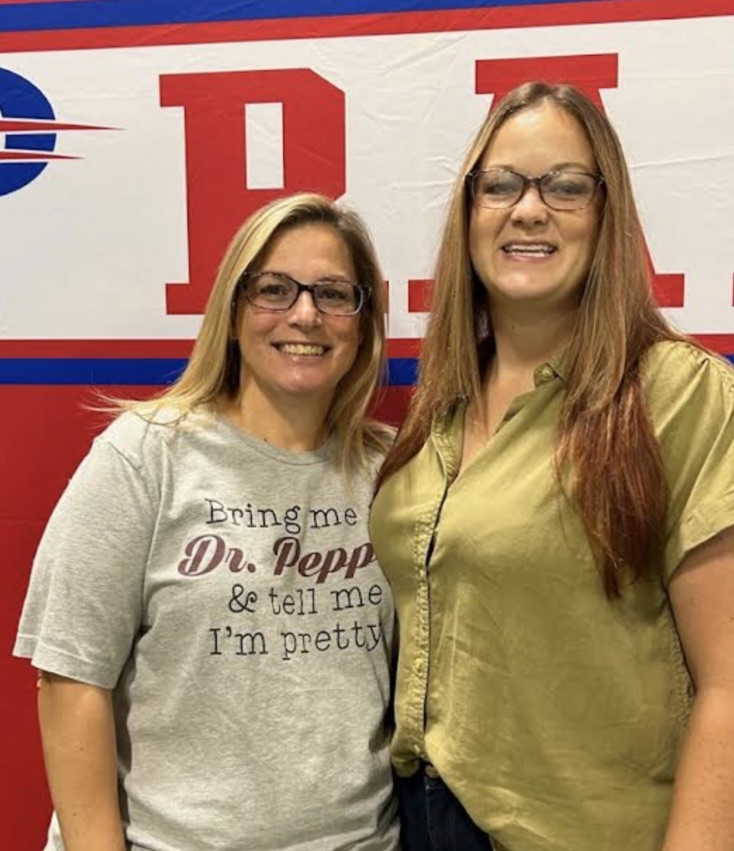 Great news regarding parent-teacher communication coming from our PK-6 buildings! You've used the Paragould School District app to stay up-to-date on district and school news, events, and dining but now there's MORE! PSD will use Rooms, a parent-teacher chat, that is fully integrated into our app so you can see class specific announcements and to send/receive direct messages to your child's teacher. Download the PSD app today and be on the lookout for an email from EduRooms to get started.

Your Paragould Rams will be at Walmart on West Kingshighway in Paragould on August 5th collecting items to STUFF THE BUS! All donated items stay right here in Greene County schools.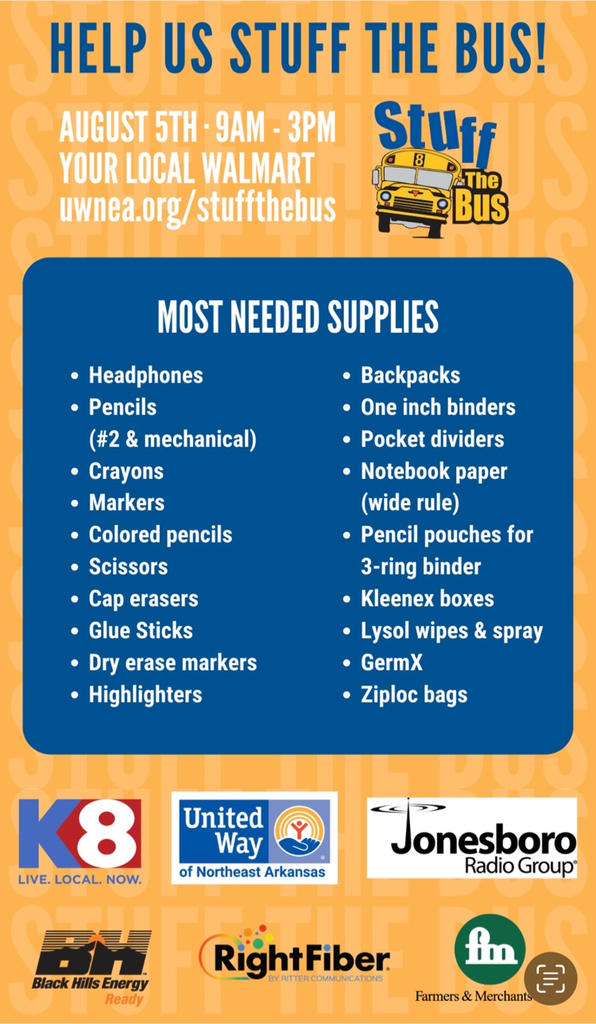 OGMS is getting super excited about seeing everyone back on campus soon. Don't forget to pick up your school supplies and see us at open house on August 8th! ONLY THE BEST AT OGMS!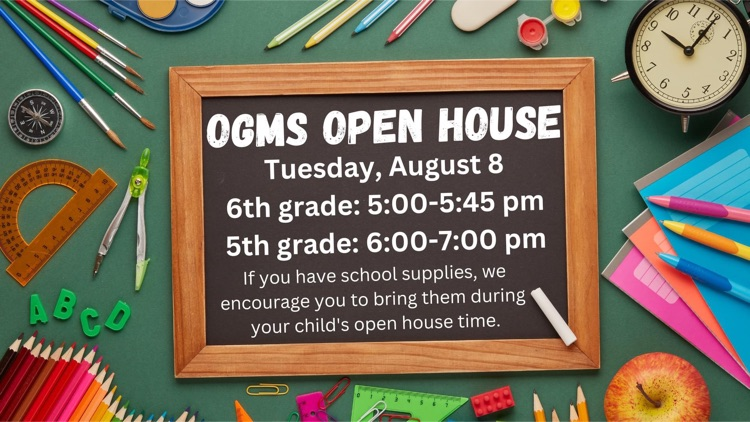 It was a hot day but we cooled off some kids (and adults) with popsicles today at Labor Park. Popsicles with Principals was a huge hit! Be looking for the next one in July!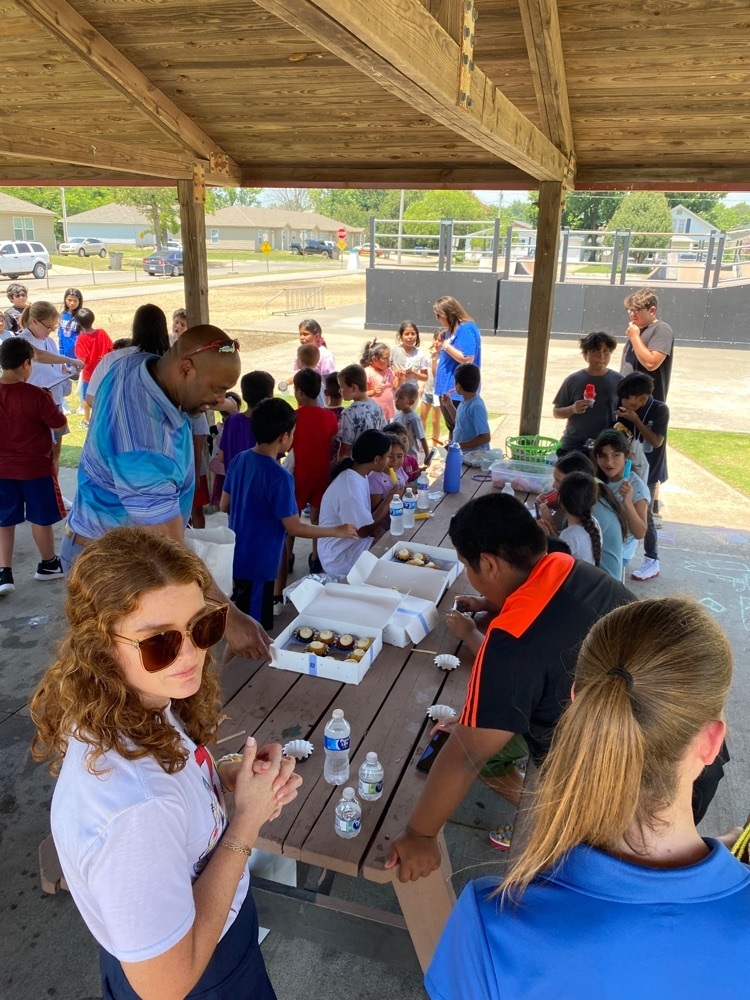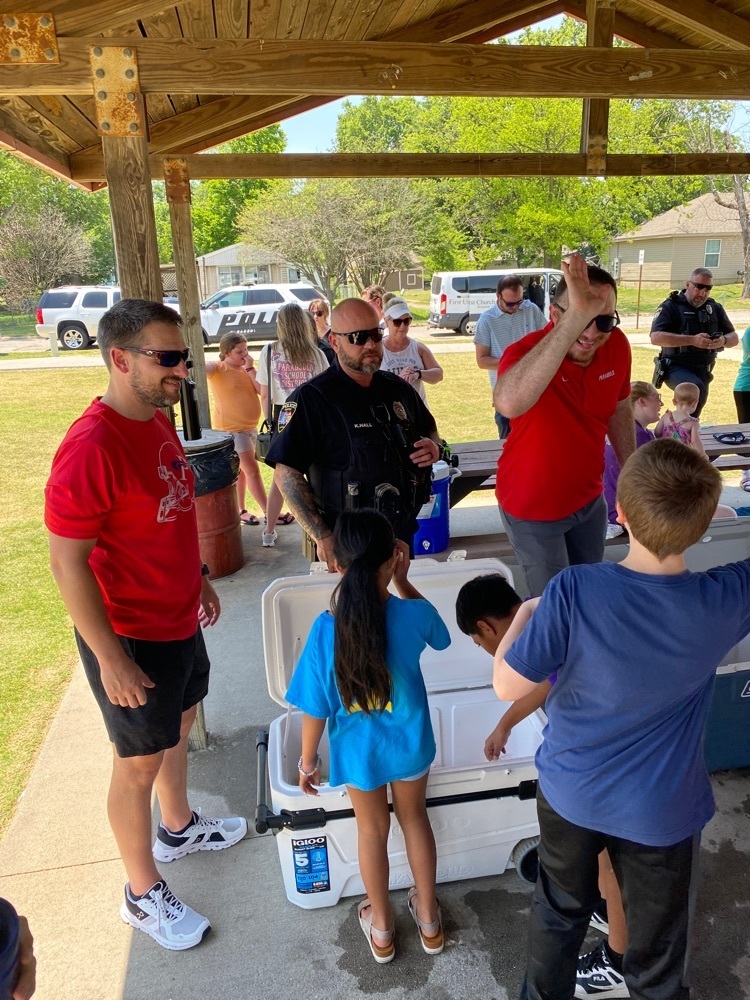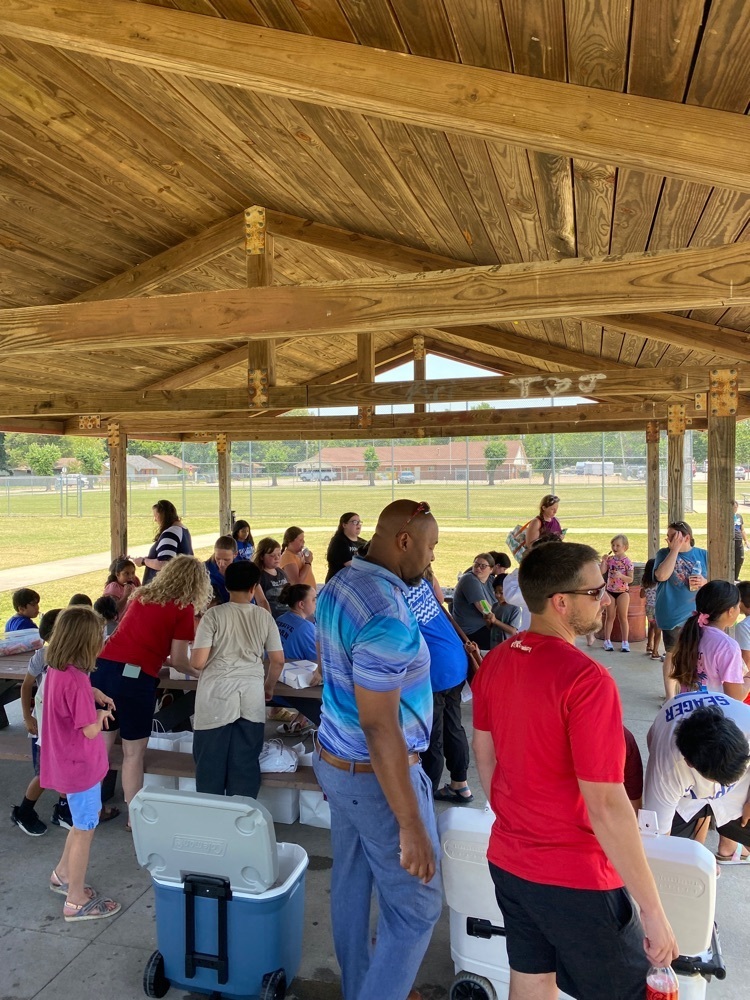 All students are invited to have POPSICLES WITH PRINCIPALS! See the photo for date, time and location. #psdrams #popsicleswithprincipals #weputthepalinprincipal

K-6 students who registered for the Summer Academic/Athletic Camps, please see info below for dates and information: Session 1 Week 1 (June 12-15) Week 2 (June 19-22) Session 2 Week 3 (July 10-13) Week 4 (July 17-20) All dates are Monday through Thursday. Bus pick up times are on our website. Breakfast will be served beginning at 8:00am. Your child will go to the campus they attended during the 2022-23 school year with one exception: if your K-1 student attended OGE, they will attend camp at the Primary. For other questions, please call your child's school.

PSD loves to feed students! Check out the image below with the dates, times, and locations of our summer feeding program. Open to children ages 1-18 years.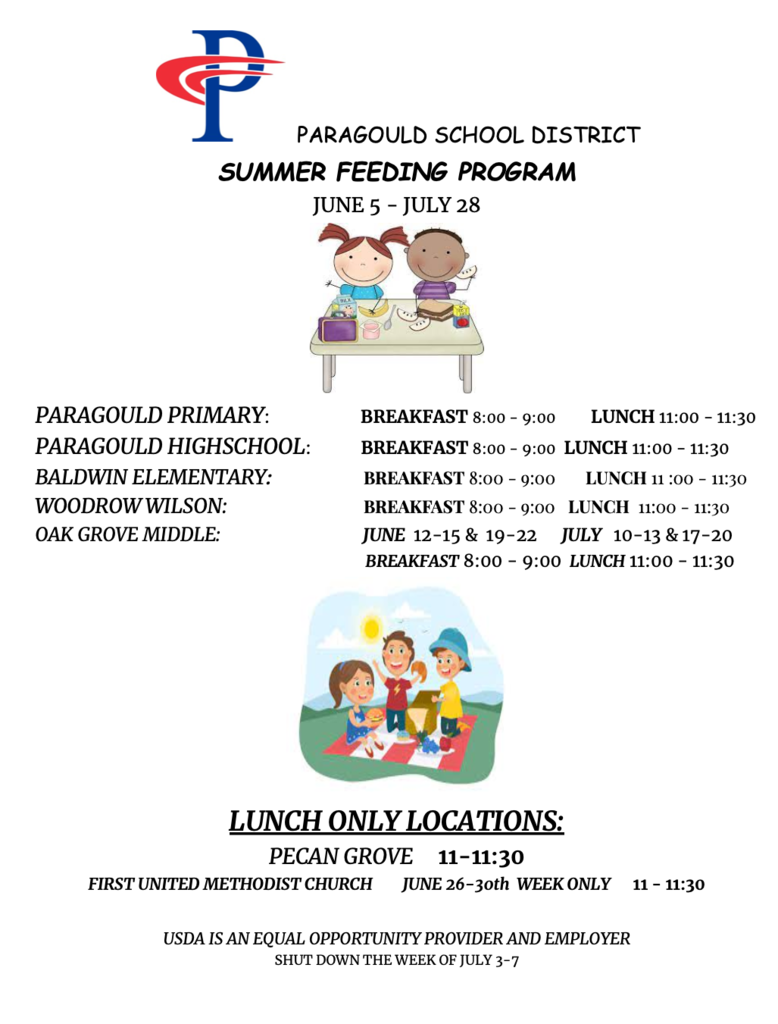 Field day is tomorrow! Make sure if your child is eligible, that you send them with the appropriate things! Sunscreen is highly recommended; musts are a change of clothes (including undergarments), towel, and a plastic bag to put wet clothes in. School dress code still applies, and please make sure your child does NOT wear a white t-shirt or a swimsuit. We're in the final countdown! Here's to a fantastic field day!
Please join us for our 4th quarter and End of Year awards assemblies on Wednesday, May 24. 6th grade awards will begin at 9:00 am in the OGMS gym; 5th grade awards will begin at 1:00 pm in the OGMS gym. Awards for 4th nine weeks AND end of year will both be given at these assemblies. We hope to see you!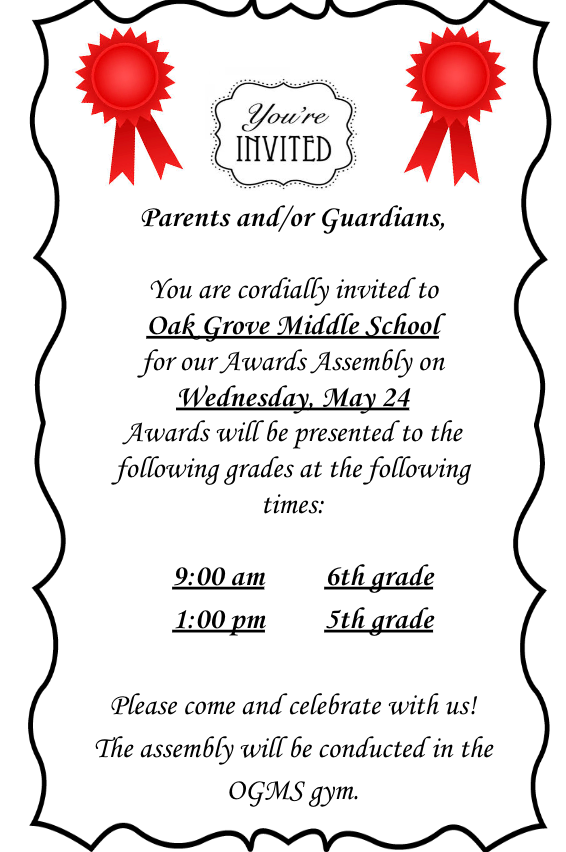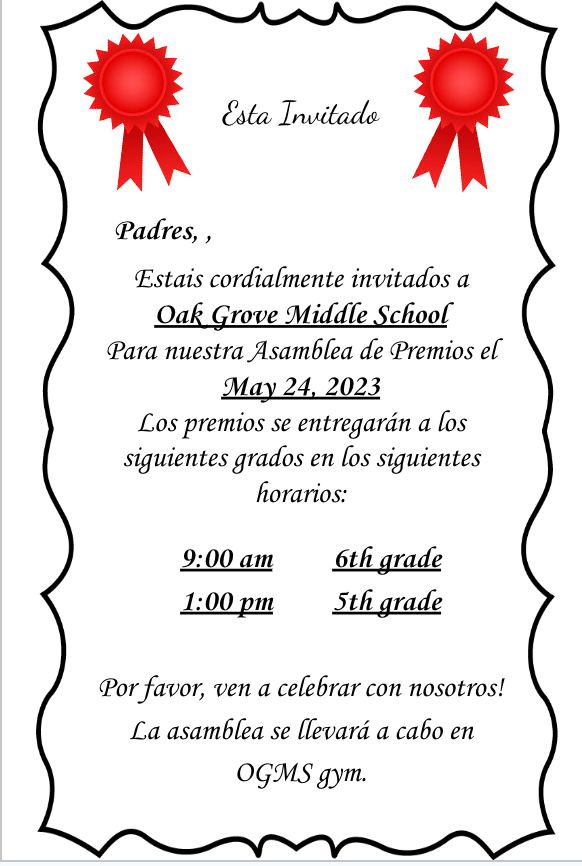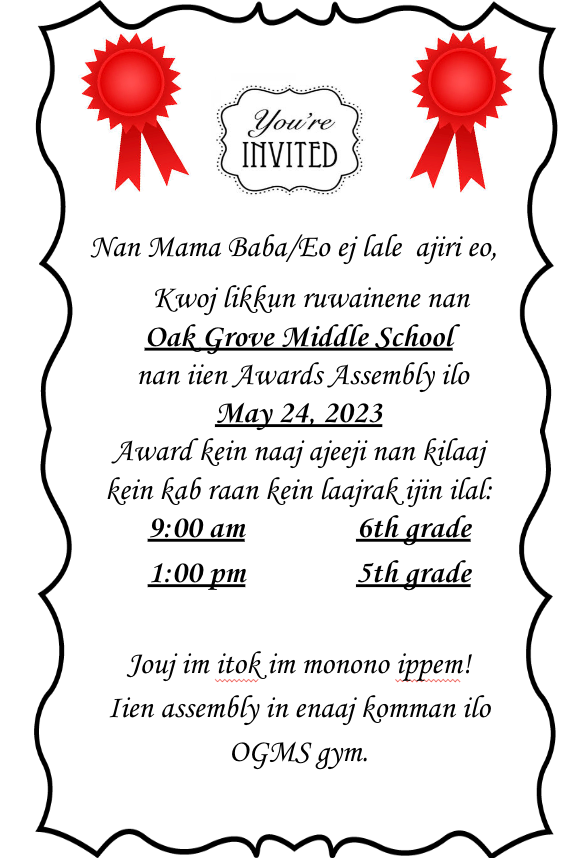 May Newsletters are coming home tomorrow!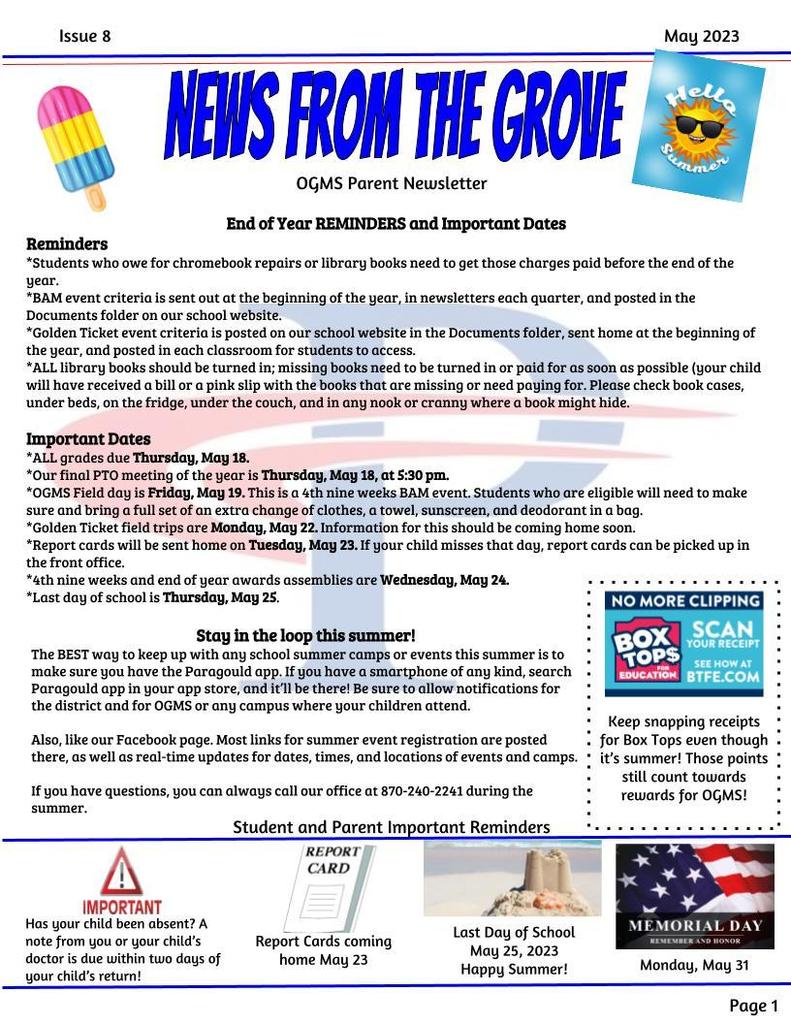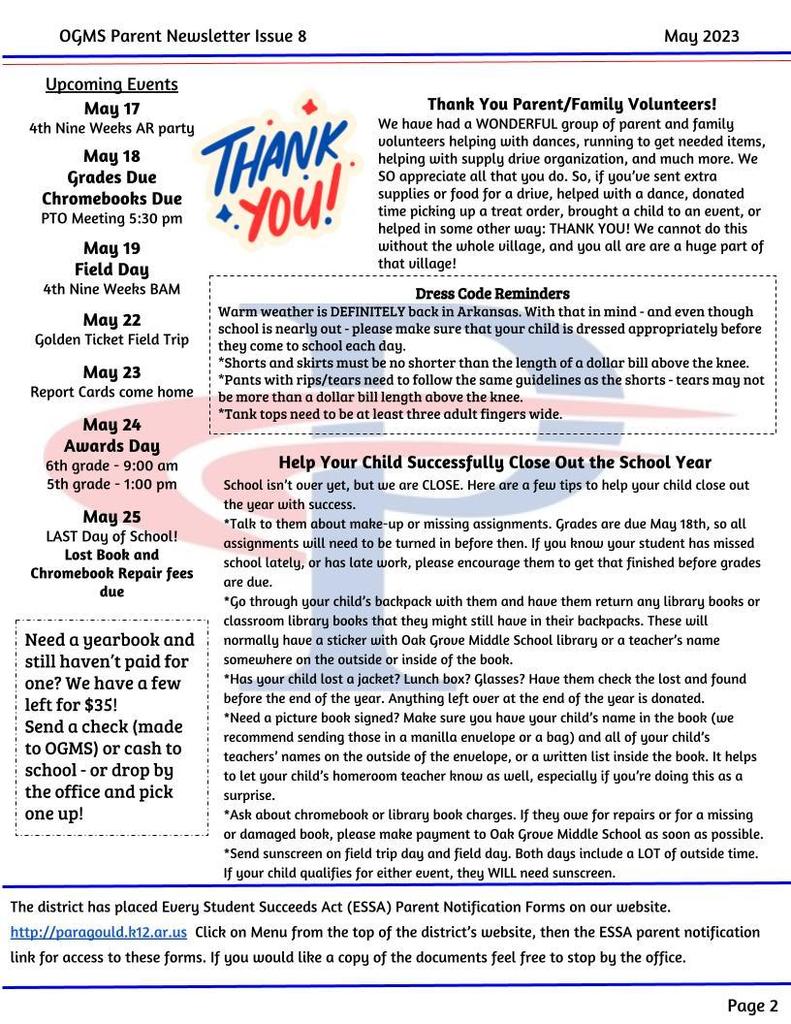 6th grade parents and carers: Your child will be registering for 7th grade classes on FRIDAY. Their registration forms are due to science teachers TOMORROW. If you need an extra copy (or haven't heard about this from your child) please contact your child's homeroom teacher to get an extra registration packet, or call our office at 870-240-2241.
Join us in celebrating our teachers and staff this week for Teacher Appreciation Week!
Join us (and bring your kids!) for the OGMS Wax Museum on Tuesday, May 9, 2023 from 5:30 to 7:00 pm. 6th grade will be in the cafeteria; 5th grade will be in the gym. Parents and carers, your students should have communicated with you about their projects and who they are for wax museum. If you have questions, contact your child's social studies teacher!