Congratulations to the Paragould Primary and Woodrow Wilson Elementary! Both schools have been recognized as Schools On The Move for overall ESSA school index score increases. Keep up the great work! #ARStudentFocused #ARSchoolsOnTheMove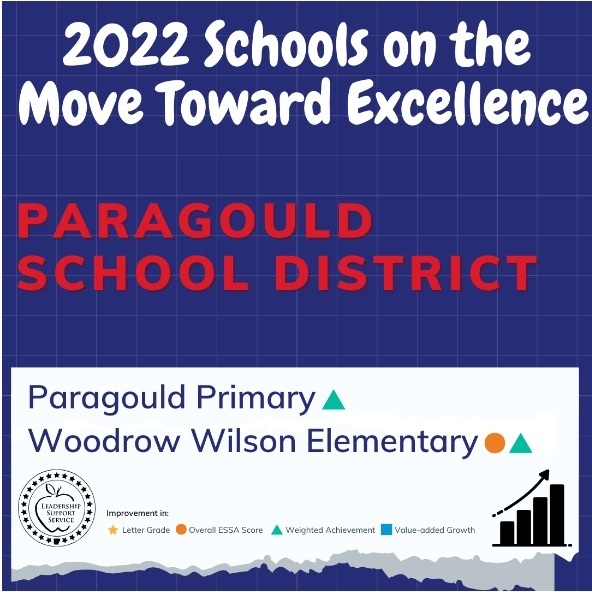 PLWC is currently repairing fiber lines that run to Oak Grove Elementary and Oak Grove Middle School. They hope to have phone lines and internet up and running again by this afternoon. Feel free to contact Central Office at (870) 240-2291 if you have a message that you need sent to Oak Grove Elementary and/or Oak Grove Middle School this morning. Thank you for your understanding.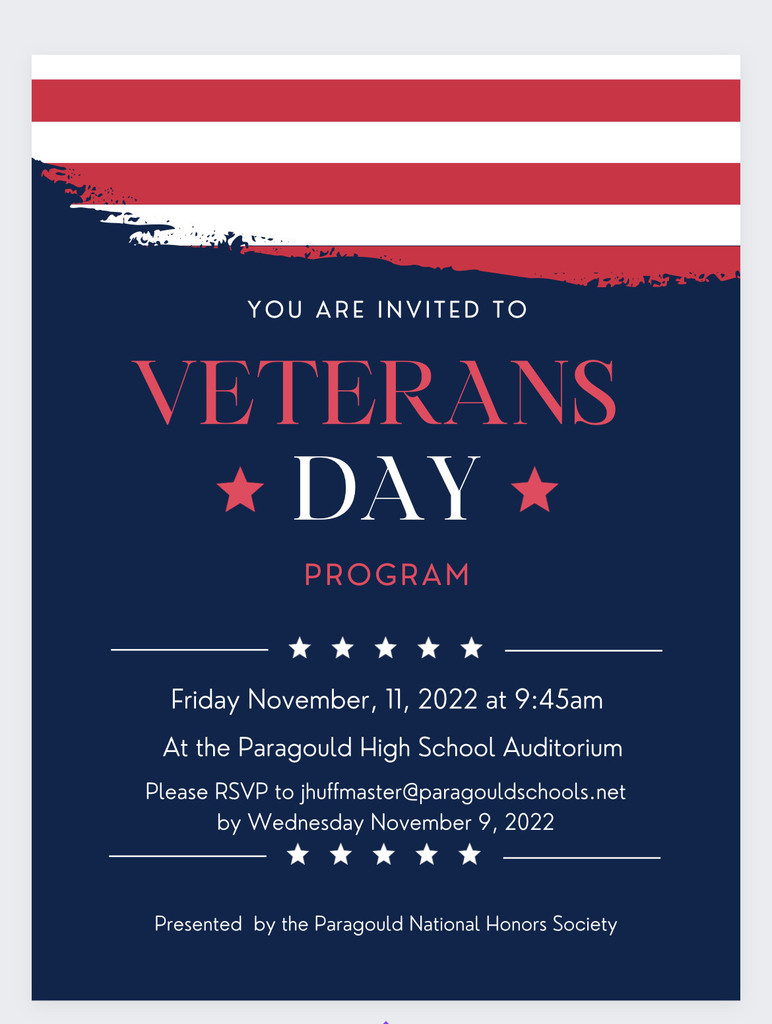 Add to your calendar! Meet the Mob (9th - 12th grade dance team) The dance team needs an audience! Come join them and watch their dress rehearsal this Thursday, 11/10 in PHS gym. They will perform 4 routines. 5:00 - 5:30pm. Open to the public. Share the attached flyer!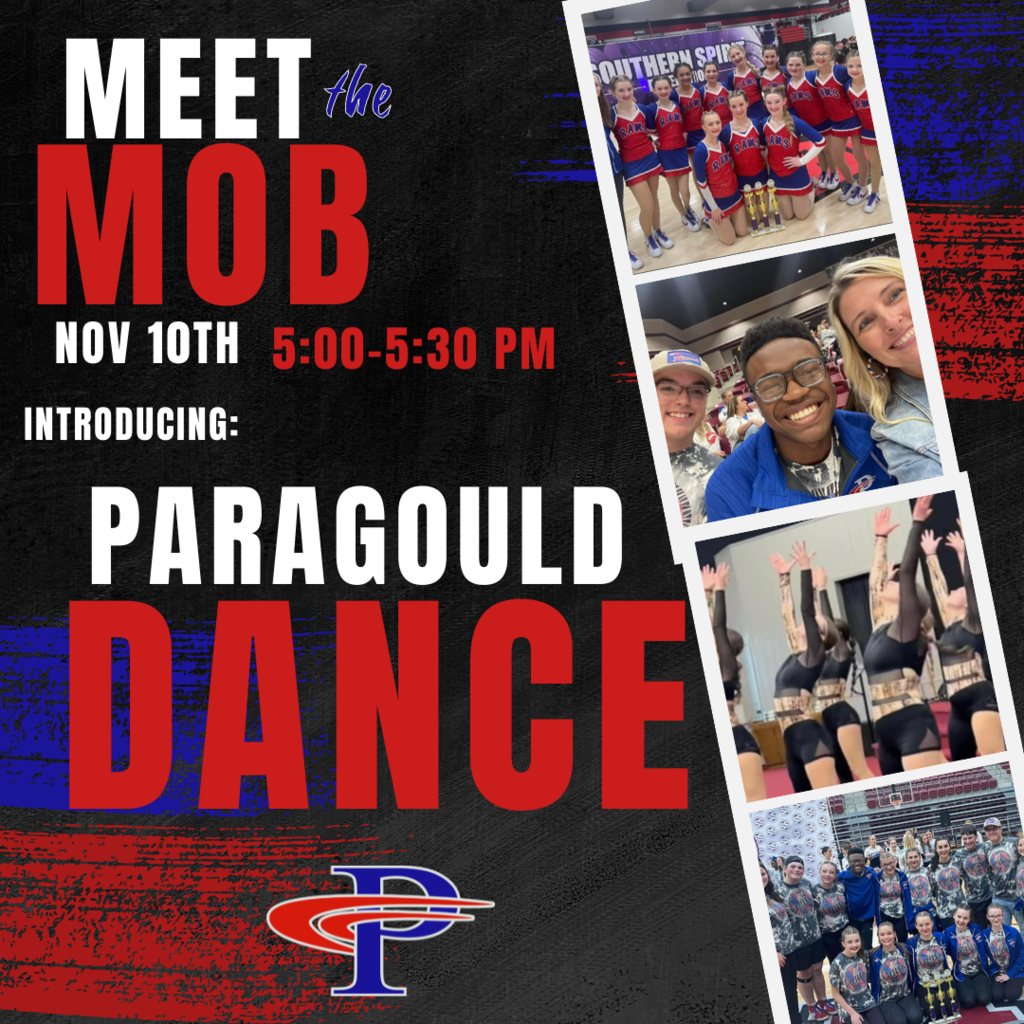 2 big events happening this week in Ram Nation and we want YOU to be a part of them! Tuesday, 11/8 Meet the Rams for 7th - 12th grade Basketball and Cheer. Friday, 11/11 Veterans Day program presented by the PHS National Honor Society. See the attached for event details!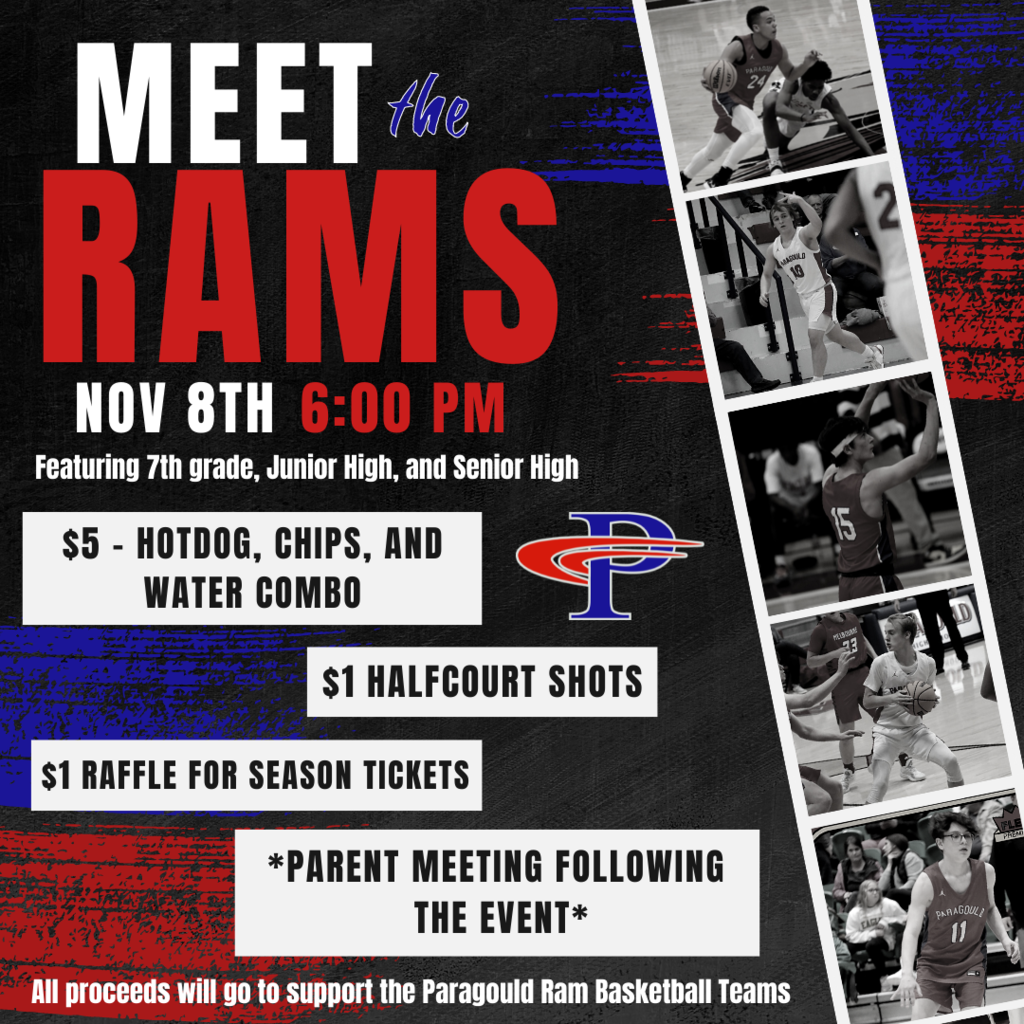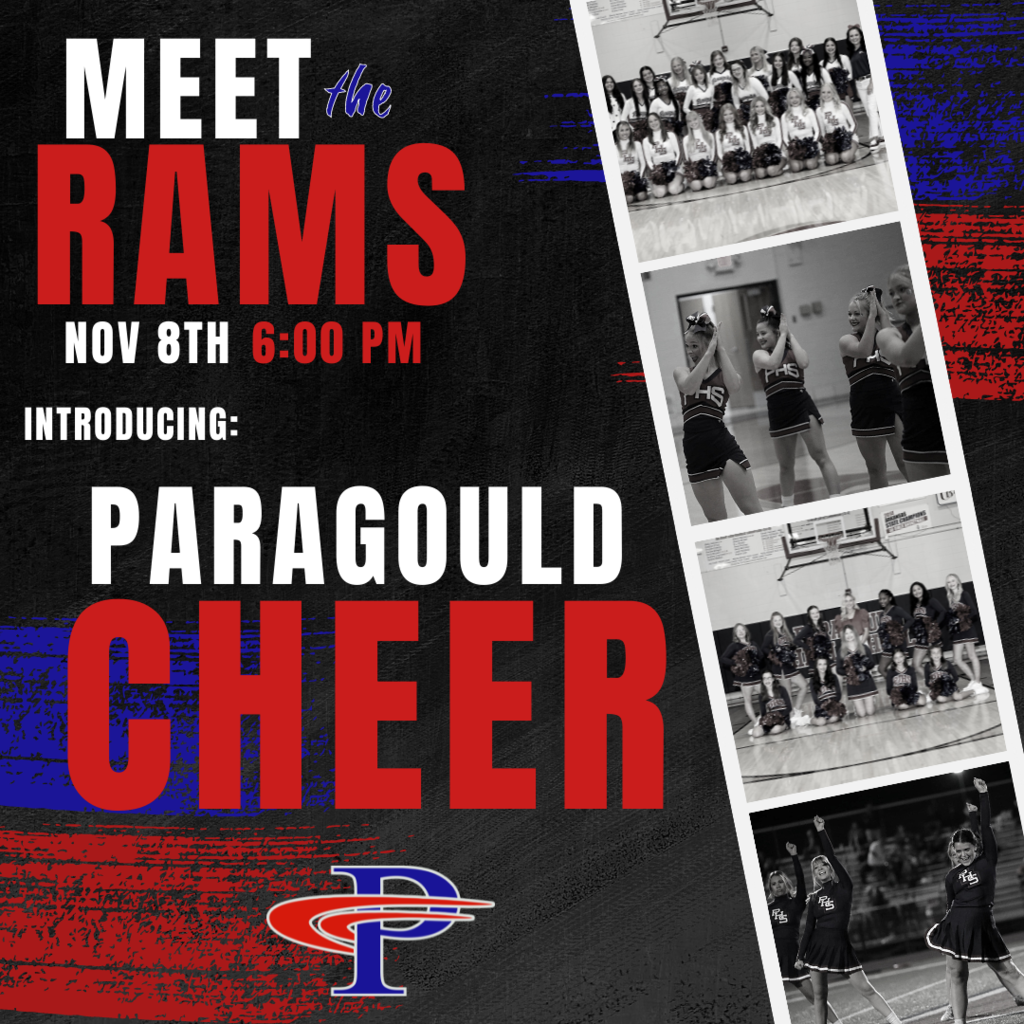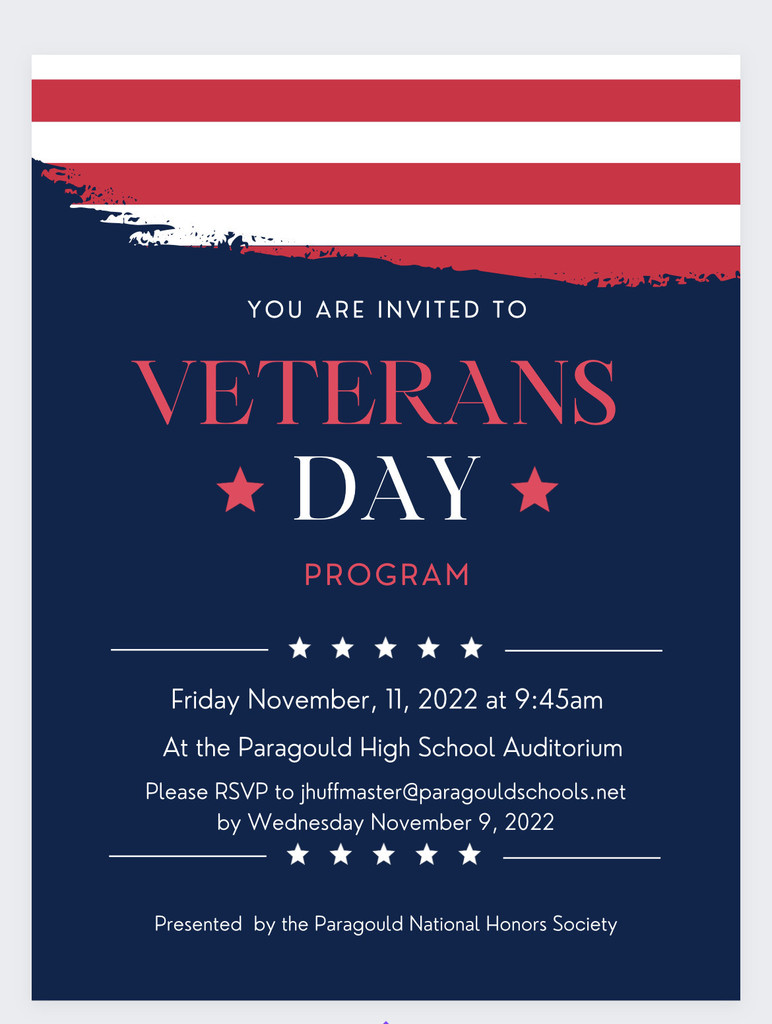 Please help us spread the word. Time change for the football game and Senior Night Activities 11/4/22.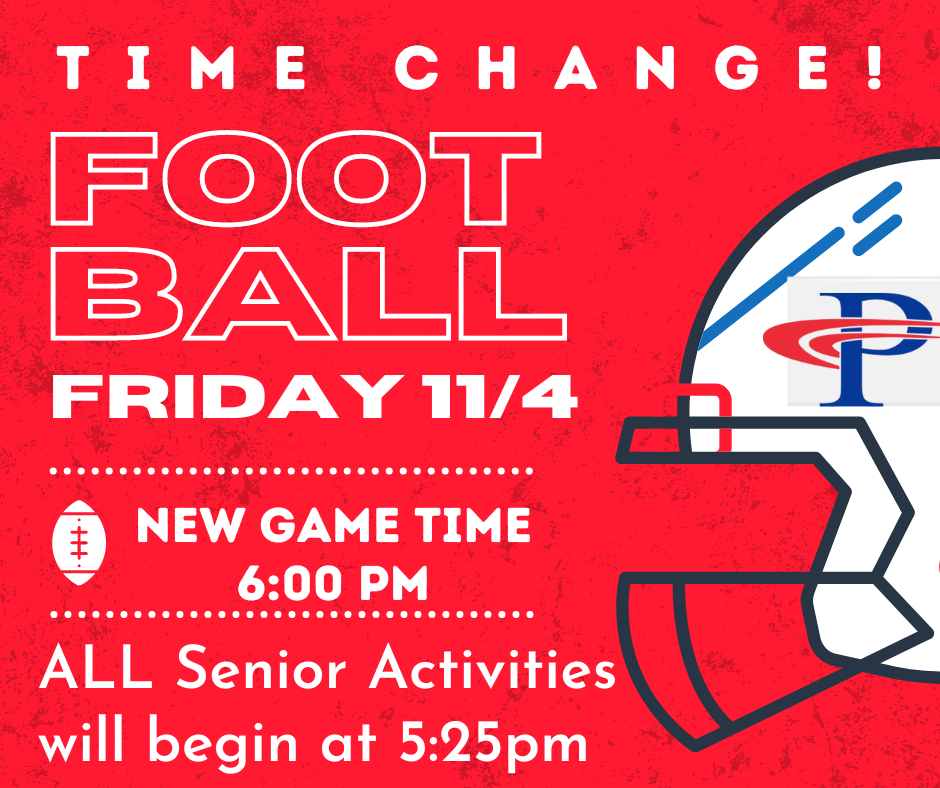 They did it!! The Paragould Pride won their 7th CONSECUTIVE State Championship today! To celebrate, we will line up in the PHS parking lot to honk and cheer for them as they return home. This will be at approximately 6:15pm. We would love for you to join us!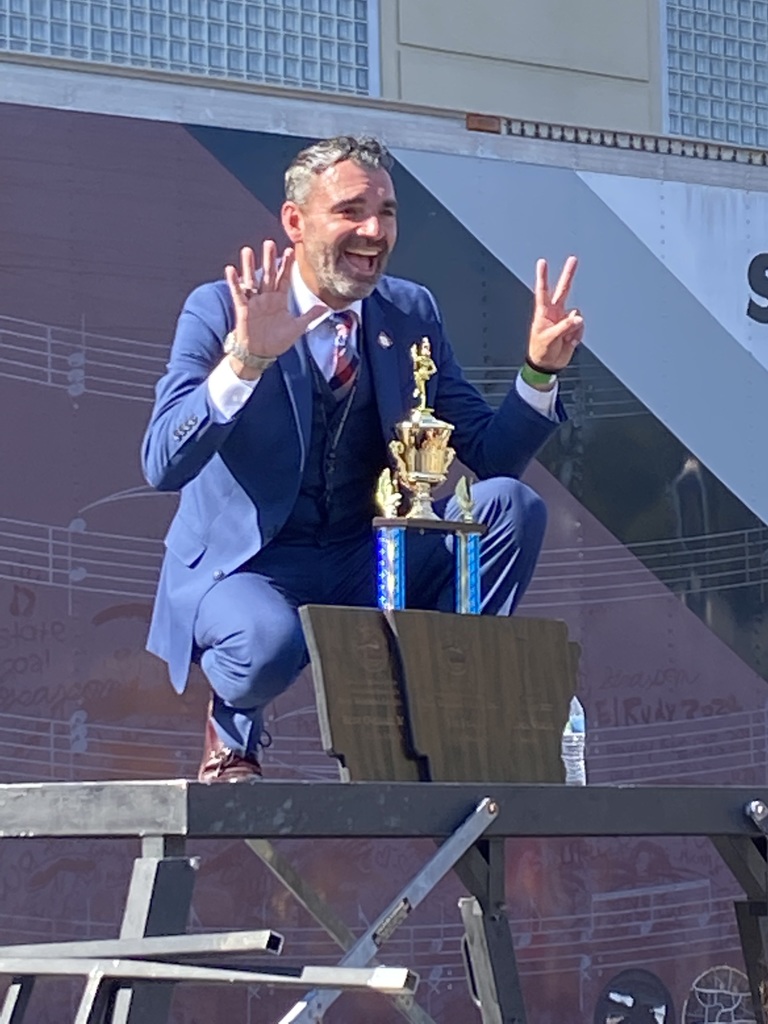 The Paragould School District has been made aware of a threat made over social media. Authorities are working to investigate the anonymous post to determine where the post originated. Out of precaution, additional officers will be on the high school campus. We have been working closely with the Paragould Police Department and have been told that the threat may have originated overseas. The safety of our students and staff is high priority for the district. We will continue to work with the Paragould Police Department to investigate this matter to the fullest and keep the public aware of developments to the best of our ability. The District encourages parents to speak with their children about the seriousness and potential consequences of making threats online, even as a joke. All threats are taken seriously and investigated, and any students caught making threats may face possible criminal charges and expulsion from school. Student safety will always be paramount within the Paragould School District.

Don't forget, the first ever JROTC Trunk or Treat is TONIGHT from 6:00 - 8:00pm. Due to forecasted rain, it will be held inside the JROTC building on the PHS campus. Parking is available by the PJHS gyms and JROTC cul-de-sac.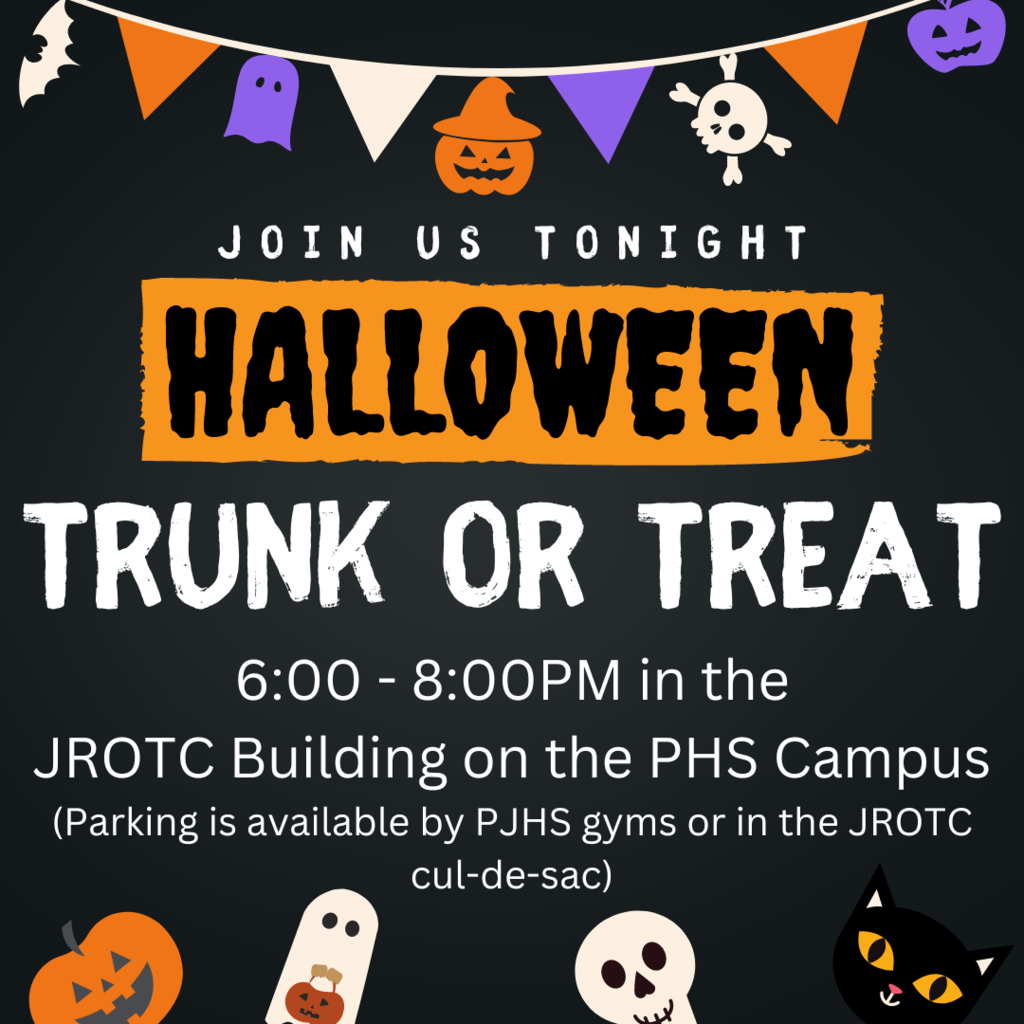 Due to the high probability of rain this afternoon, the JROTC Trunk or Treat scheduled for today from 6:00-8:00pm will be moved inside the JROTC building. The JROTC building is located on the high school campus. Go Rams!

This week, October 24 - 28 is Red Ribbon Week and the Paragould School District can't wait to celebrate with your student! See attached for the dress up days for students in grades K-12.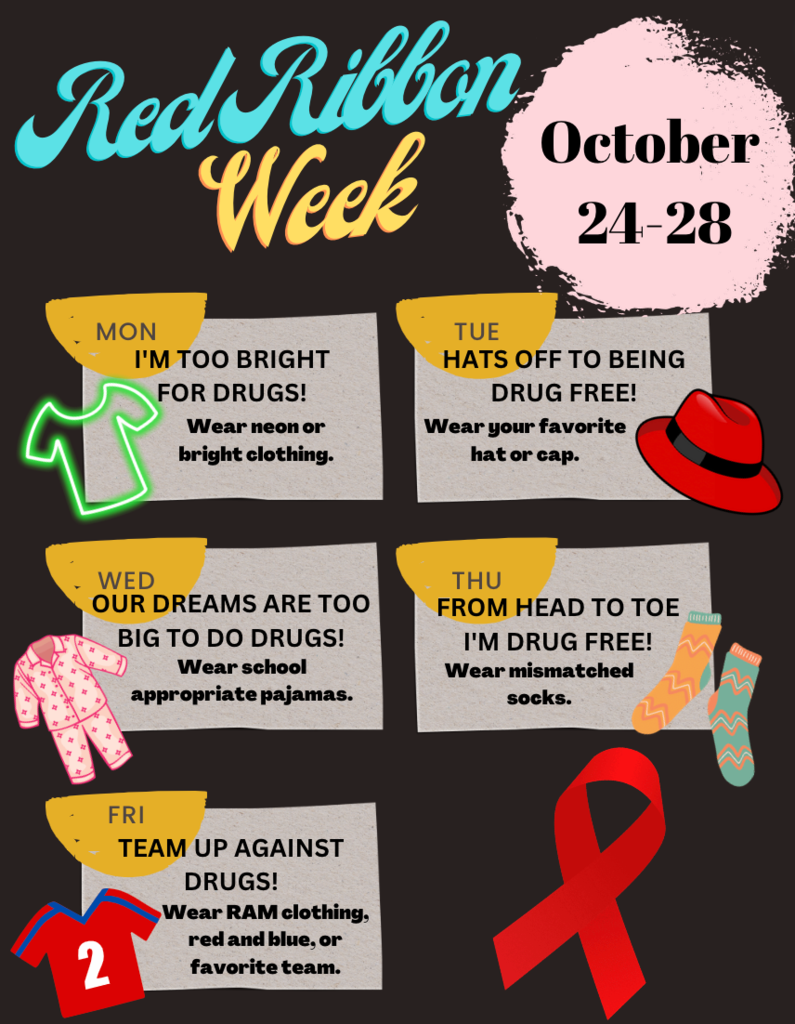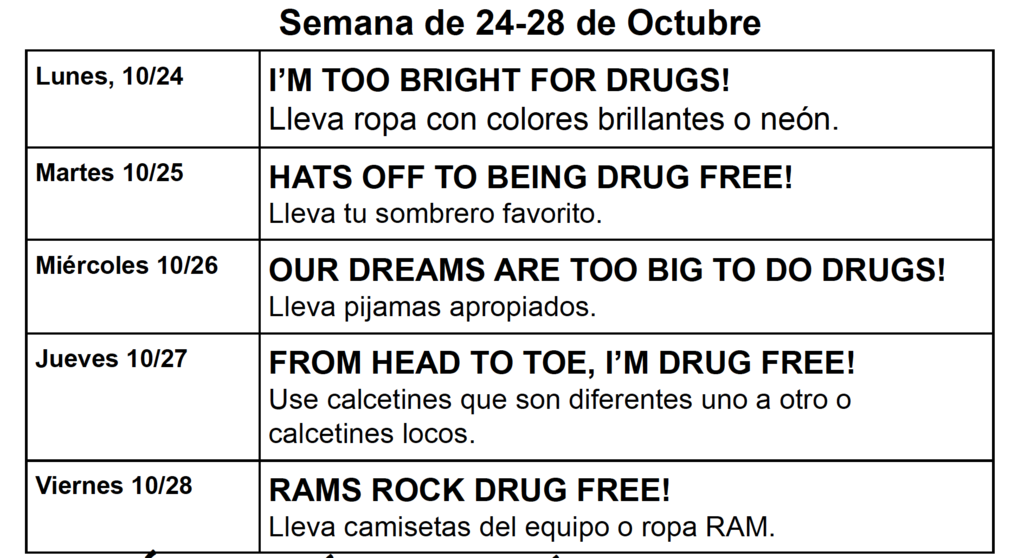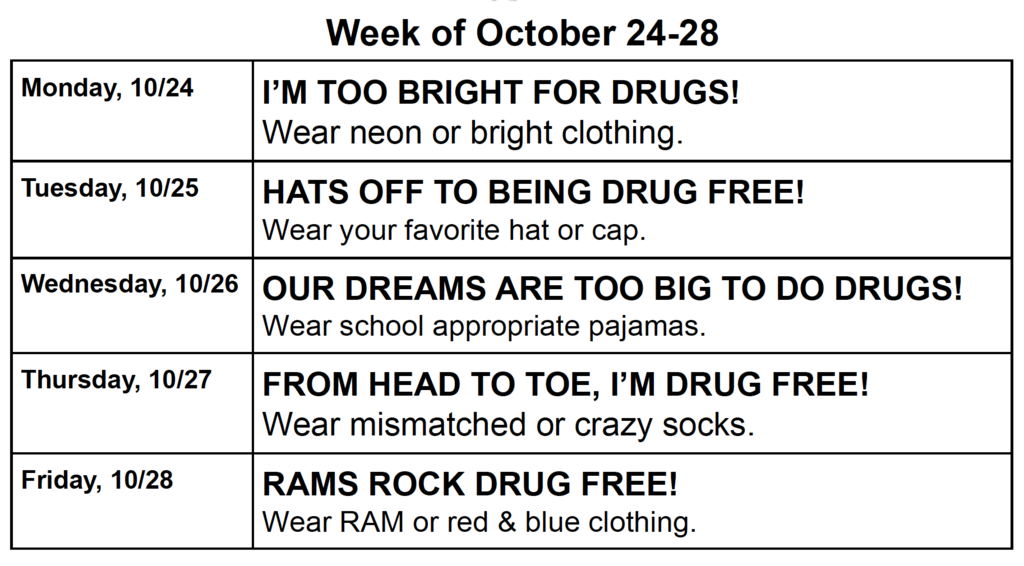 Please see the attached for information regarding the Red Ribbon Week poster contest that is open to all students in Greene County in grades 3 - 12. We know there are Rams out there who would love to participate!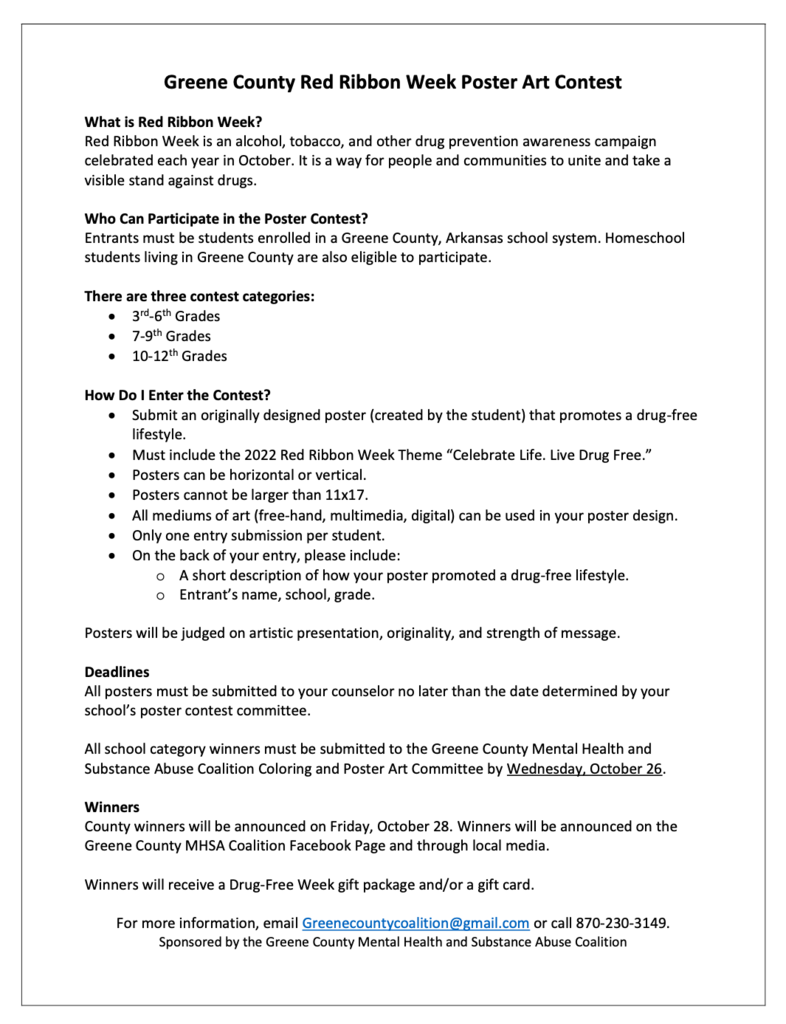 The PSD is going PINK this week for the 15th Annual Dig for the Cure event hosted by the Lady Rams Volleyball Team. Check out the flyers for more information! #RiseUpRams #PSDRams #DigfortheCure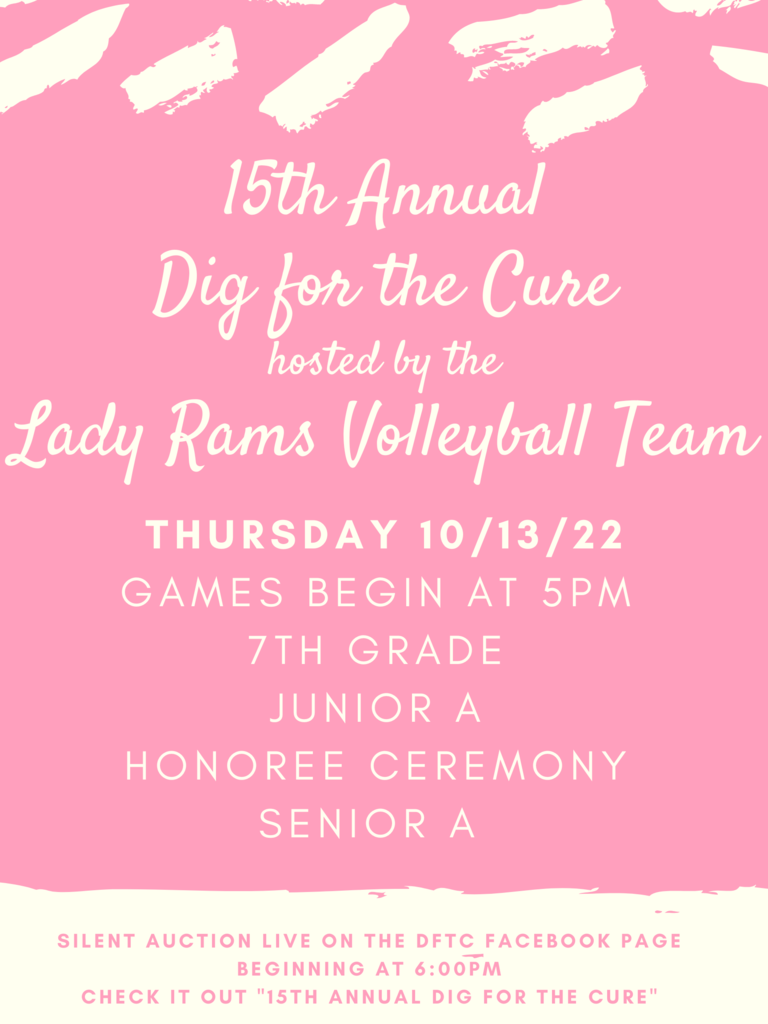 Exciting news from Ram Academy! Congratulations are in order for RA teacher, Tyson Davis. Over the summer he was awarded with the ASBA Foundation Scholarship. Mr. Davis is currently working on his Masters in Educational Leadership at ASU and hopes to be a Principal one day. Congratulations Mr. Davis! Mr. Jeremy Howell was honored for Custodian Appreciation Day yesterday. He does an amazing job for us at Ram Academy and we are thankful he is part of the Ram family! We introduced the Ram Academy Student of the Month. Staff looked at the work done in and out of the classroom to see who would go above and beyond what is asked of them. We are pleased to announce Mr. Matt Weatherspoon as the Ram Academy Student of the Month for September. Matt, an 11th grader, has been working hard on his school work and has been very helpful and polite. Way to go Matt! We are proud of you! #psdrams #RiseUpRams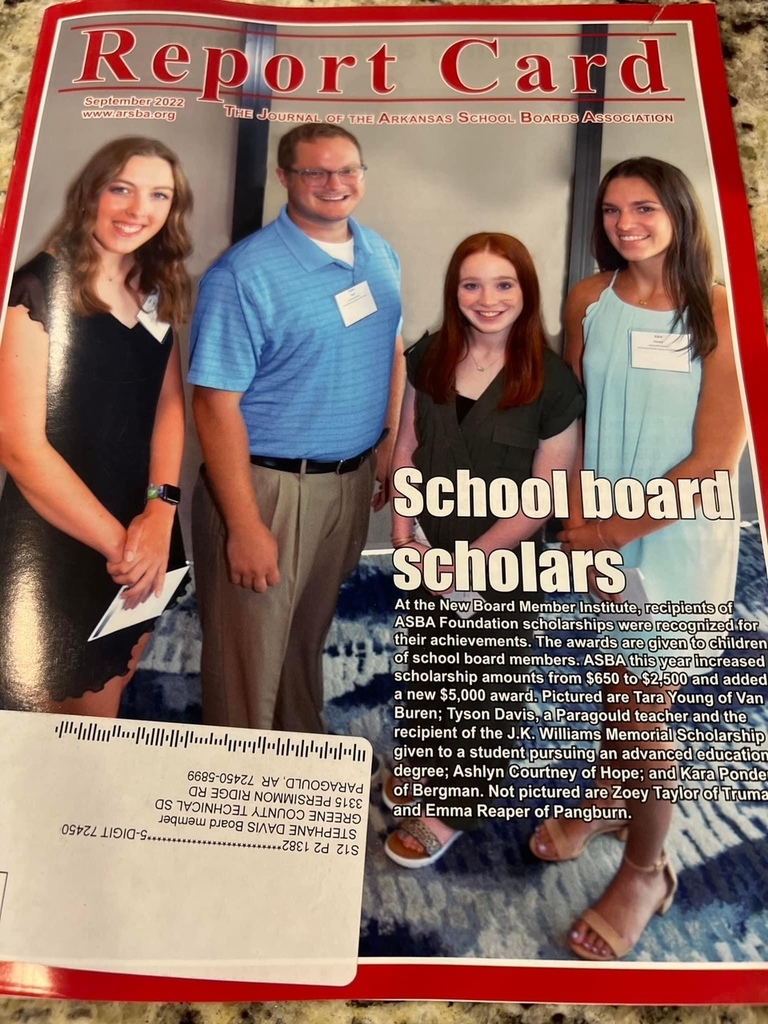 The Paragould High School homecoming assembly will begin at 1:30 today. You will be able to watch the assembly by clicking on the link below.
https://youtu.be/DIeFhpiPcXY

Information about the Homecoming Art Contest was released today. See the attached flyer for details. Open to PSD students in grades 2 through 12. Let's see your creative side, Rams! #RiseUpRams #RamsUp! #PSDRams

Check out this lineup of Homecoming Activities for 9/26 - 9/30! Spirit Days - Dress up all week (see flyer for specifics) Bonfire - Only open to PHS students (see flyer for details) Tailgates and Touchdowns - Open to the public and we invite PJHS and PHS students to stay after school to join us for the fun (see flyer for info) Student Run Through - Newest tradition of inviting students to the field to cheer for the Rams is on with a SURPRISE twist (see attached flyer) Backdrop/Art Competition - Individual students or groups are invited to create artwork or a backdrop to be judged on Friday before the homecoming game. Details will be posted in a separate flyer. #RiseUpRams #RamsUp! #PSDRams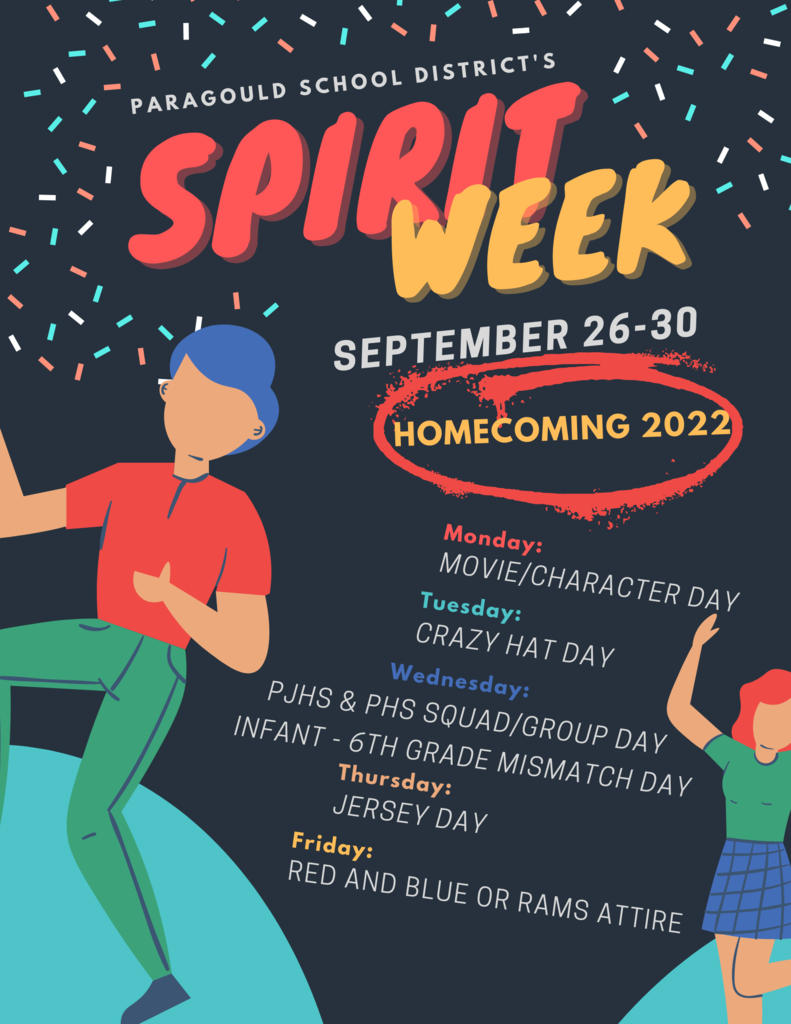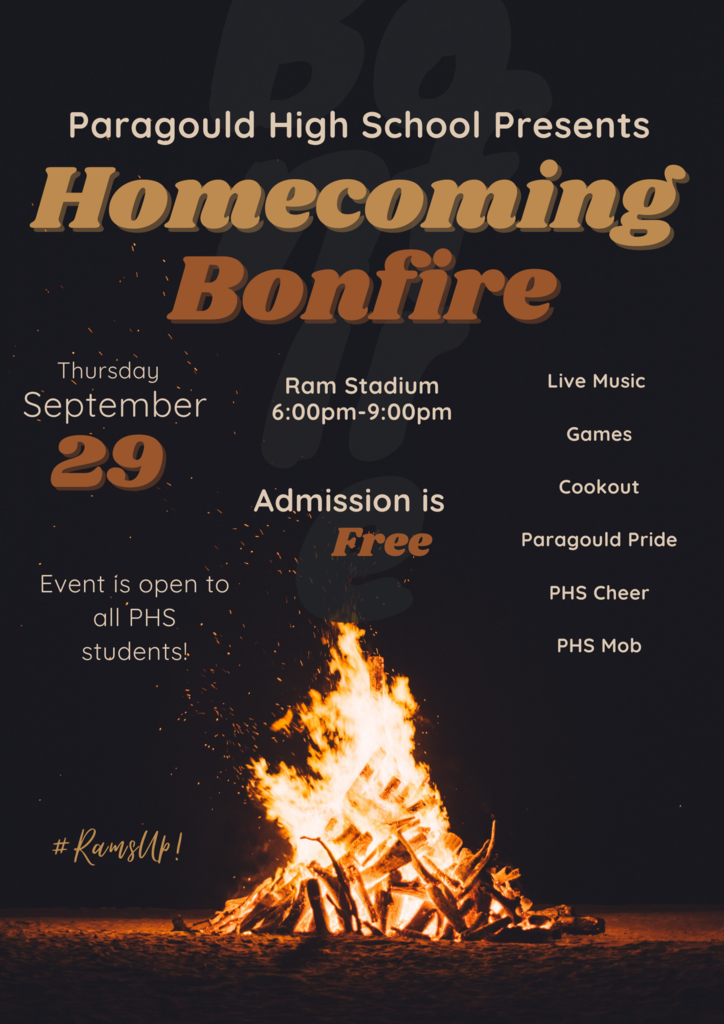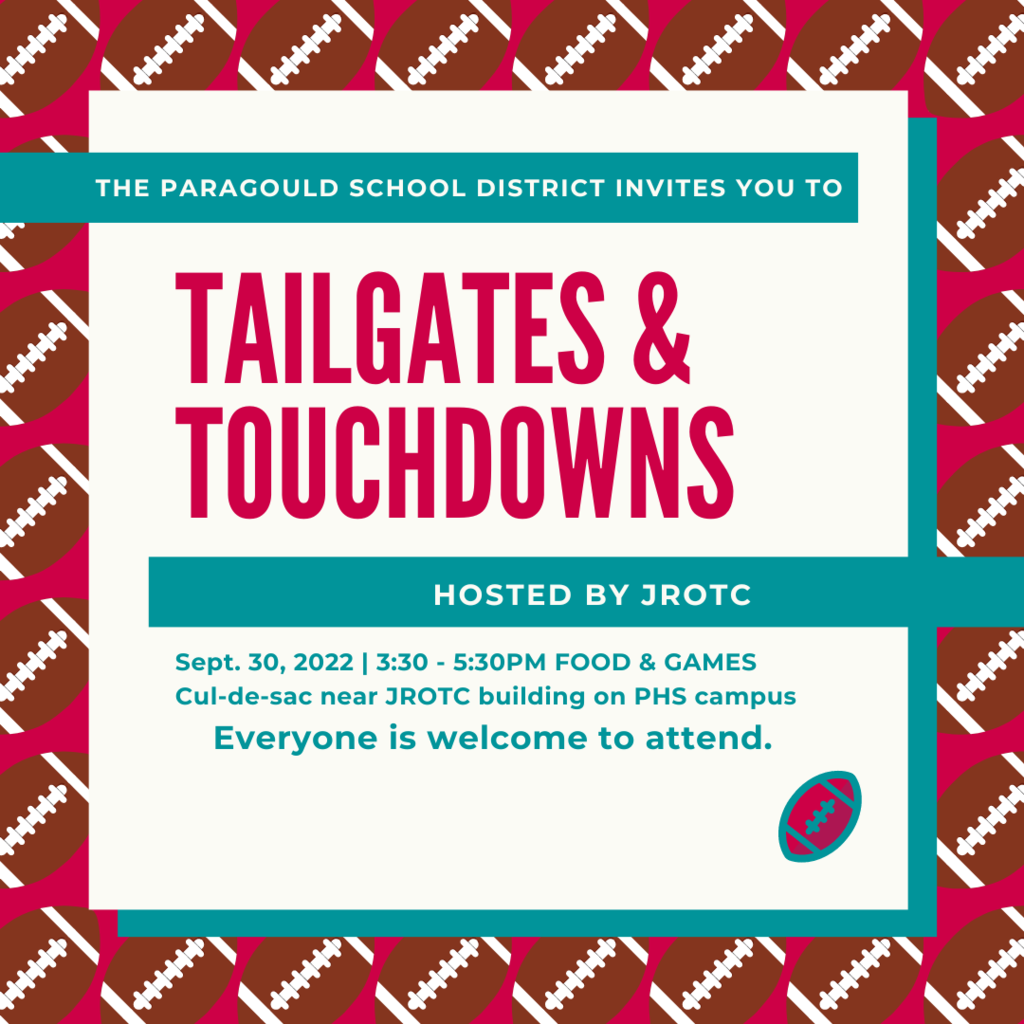 Homecoming Court: Seniors Senior Maid Emily Hill escorted by Jaden Barrett Senior Maid Aubree Mangrum escorted by Caleb Jiles Senior Maid Sloan Tripod escorted by Garron McDaniel Senior Maid Kaylee Willcockson escorted by Britt Rogers Senior Maid Jaylinn Williams escorted by Henry Thompson

Homecoming Court: Juniors Junior Maid Molly Beasley escorted by Nate Brittingham Junior Maid Betzi Carillo escorted by Eric Copeland Junior Maid Alexa Jackson escorted by Lane Holden Junior Maid Mikayla Lambert escorted by Jathan Moore Junior Maid Cali Weaver escorted by Jalen Simmons