Paragould High School Senior, Ashton Rodrigues, is a Semifinalist in the 2022 National Merit Scholarship Program. He is 1 of only 16,000 high school seniors to reach this level of academic achievement. Proud is an understatement. Way to go, Ashton! #psdrams #rampride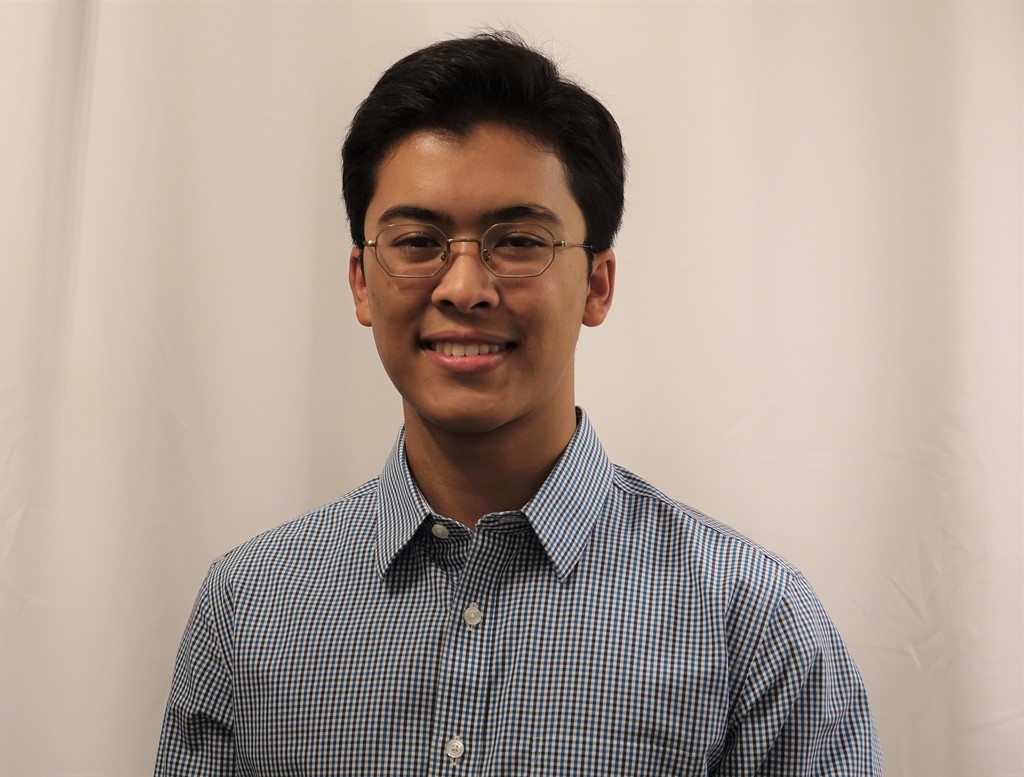 On Friday, October 22nd at 9:45am the National Honor Society of Paragould High School will be inducting 21 new members. You are cordially invited to watch this prestigious ceremony through the link provided below. Congratulations to our new NHS members, we are proud of your accomplishment!
https://youtu.be/5LQs4t72YCQ

PJHS/PHS car riders: Be advised of LIMITED PARKING Monday 10/18/21 at PHS due to the Region Marching Assessment. Plan to arrive earlier than normal to avoid frustration. Overflow parking will be located at 10Fitness. Senior Night/Volleyball overflow parking will be behind PJHS.

Your Junior High Lady Ram volleyball team plays Nettleton in the semifinals of the District tournament TONIGHT at 5:30 on Doc Paynter Court at PHS! Come on out and support them!


PSD flag football for 1st & 2nd graders is CANCELED tonight. Boys Club football for all 3rd through 6th graders is also CANCELED tonight.

Get ready to bid on some GREAT Dig for the Cure auction items! This year's silent auction is online beginning at 5pm Thursday 9/30 and ending at 9pm on Friday 10/1. Here's what you need to do: 1) Go to the "Dig for the Cure THINK PINK Facebook page" 2) Like it 3) Check back often to bid on your favorites! Want a sneak peak at some of the items? Head over to Jill Wessell Gill's Facebook page and scroll through the comments on her auction post. All proceeds go to the following organizations that are helping breast cancer warriors win their battle! AMMC's Project Hope NEA Baptist's HopeCircle St. Bernard's Imaging Center The NEA Chapter of the American Cancer Society The West Clinic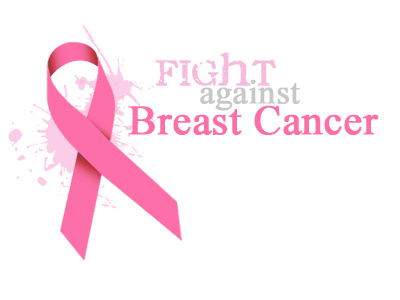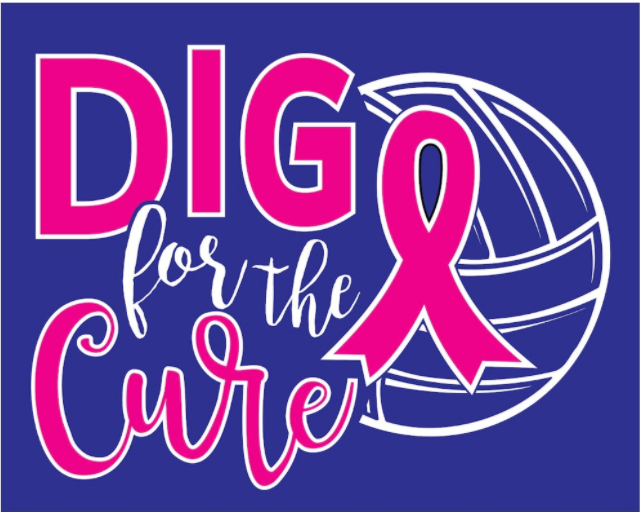 Flu vaccine clinics will be held the week of October 11th - 14th in the PSD. Forms went home TODAY with students and are due back by Monday, October 4th. There will be NO intranasal flu mist available. Please make sure to fill out both sides of the forms before returning them. Call your student's school office if you have questions or need additional information.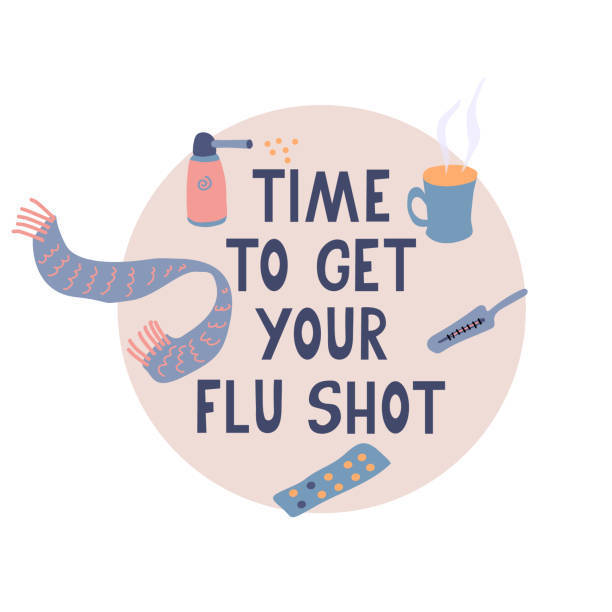 Did You Know breast cancer is the most commonly diagnosed cancer among American women? In 2021, it's estimated that about 30% of newly diagnosed cancers in women will be breast cancer. Join us in the fight against breast cancer. Here are a few of our faculty and staff members who wore their RETRO Dig for the Cure shirts or pink today. Head over to the PSD Facebook page to see even more photos and to post your own! Show your support - wear pink this week and come out to the 14th Annual Dig for the Cure this Thursday at Doc Paynter Court as your Lady Rams take on their crosstown rivals!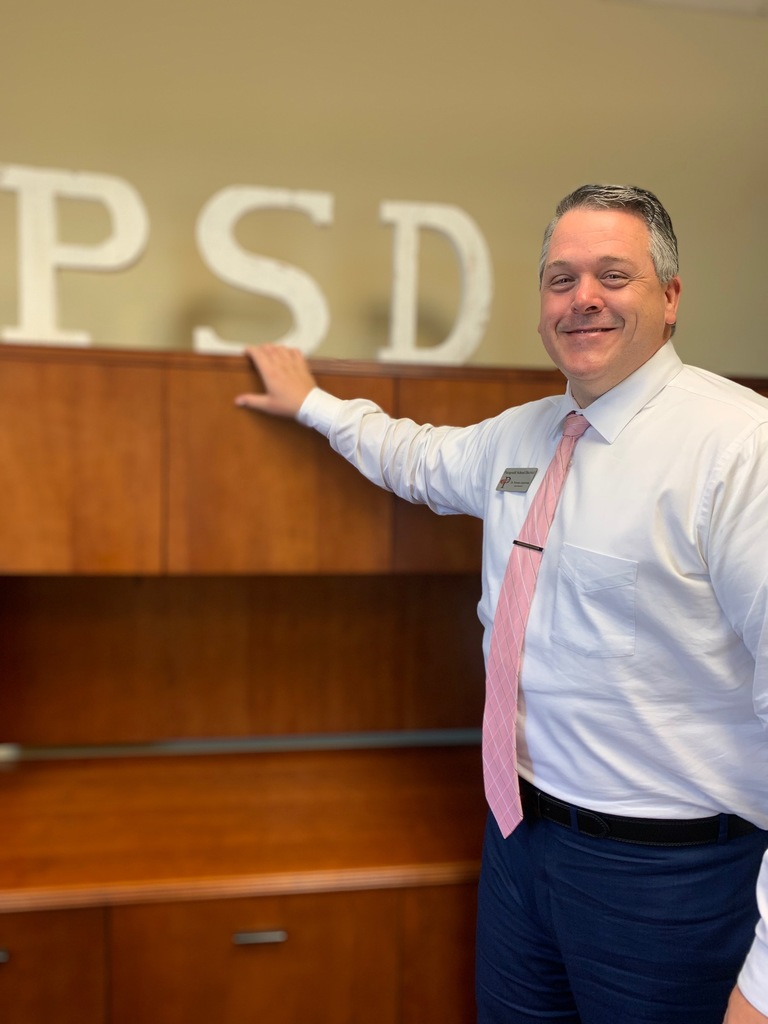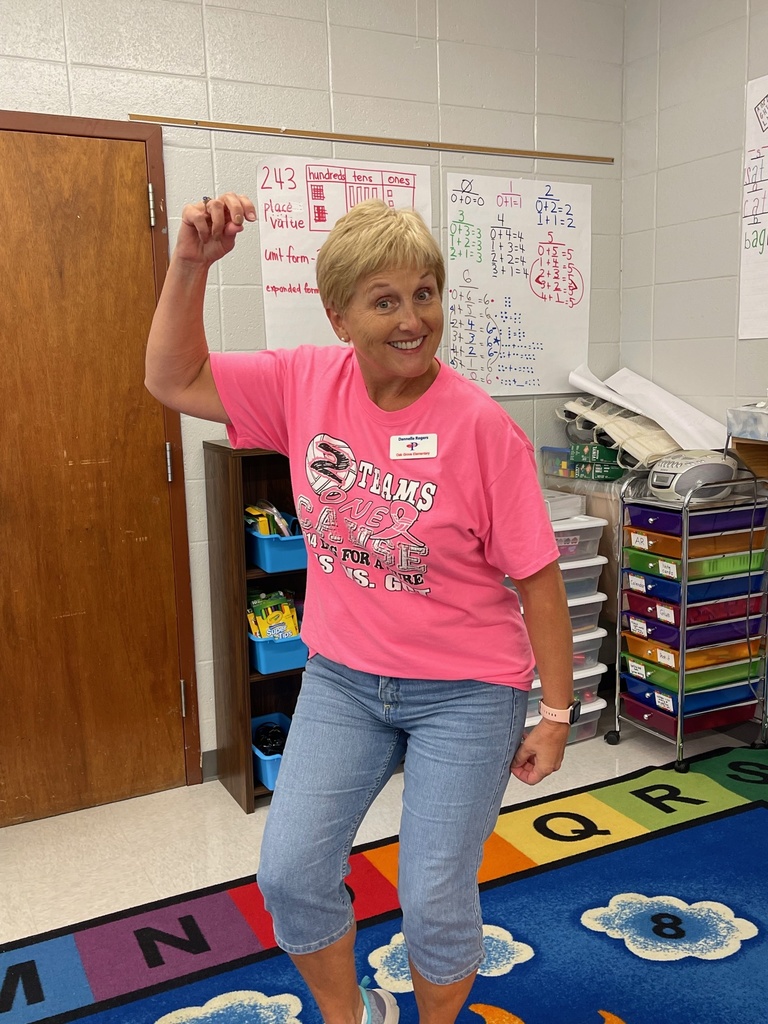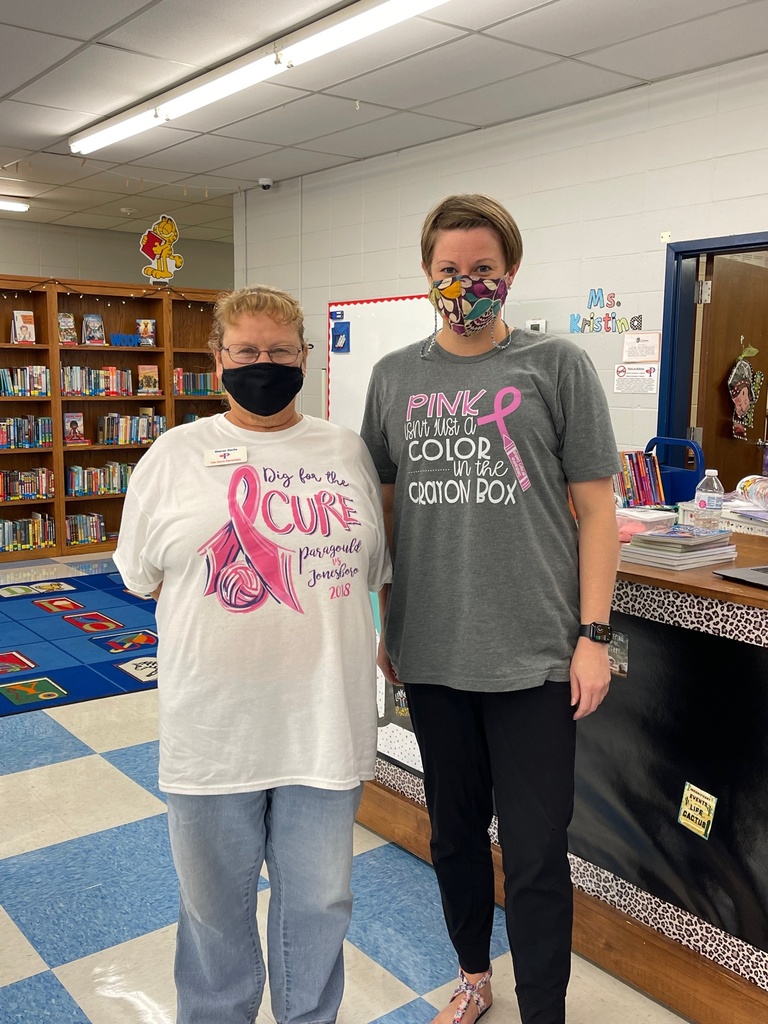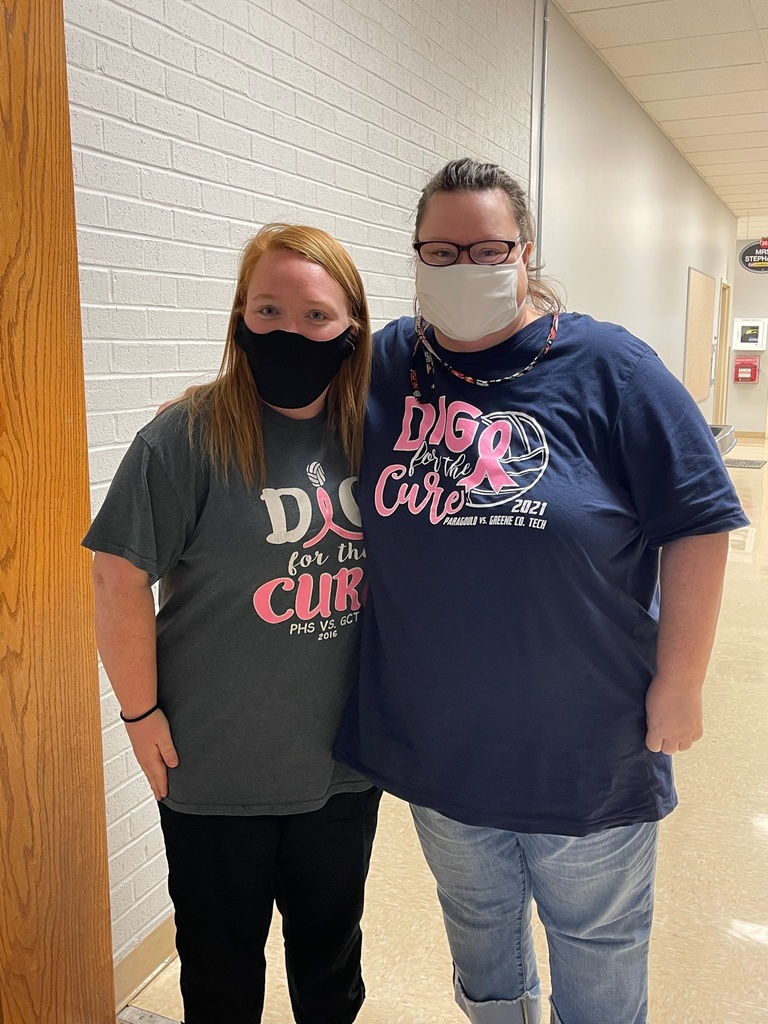 Dig for the Cure is THIS Thursday, September 30th. Starting today we will be posting some "Did You Know?" facts and stats about breast cancer AND our faculty and staff will be wearing RETRO Dig for the Cure shirts or pink this week to bring awareness to breast cancer. We'd love for you to join us in wearing pink too! Comment on one of our posts with your picture and a message of hope for this year's 3 honorees: April Vanaman Biggs Amber Vanaman Julie Lamb Milligan "The overall death rate from breast cancer decreased by 1% per year from 2013 to 2018. These decreases are thought to be the result of treatment advances and earlier detection through screening." Did You Know the proceeds from Dig for the Cure go to 3 local entities? St. Bernard's Imaging Center, AMMC's Project Hope, and NEA Baptist Hospital's Hope Circle. #breastcancerawareness #rampride #psdrams #digforthecure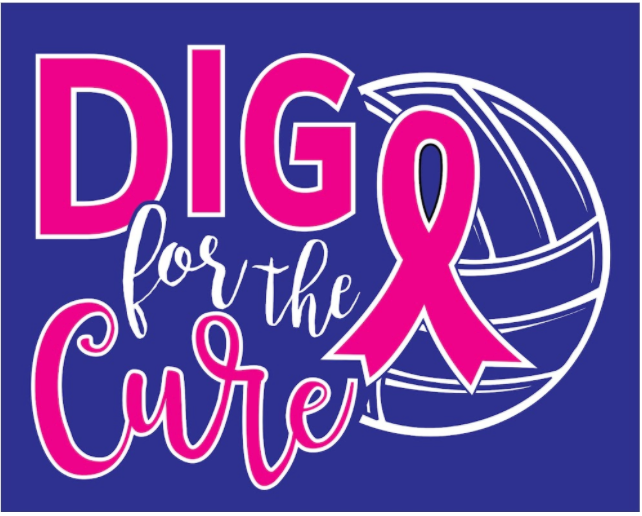 Congratulations to PHS teacher, Mrs. Stephanie Cooper, for receiving a scholarship from the Greene County Retired Teacher Association! This is the second year in a row she has won this scholarship! To say we are proud is an understatement!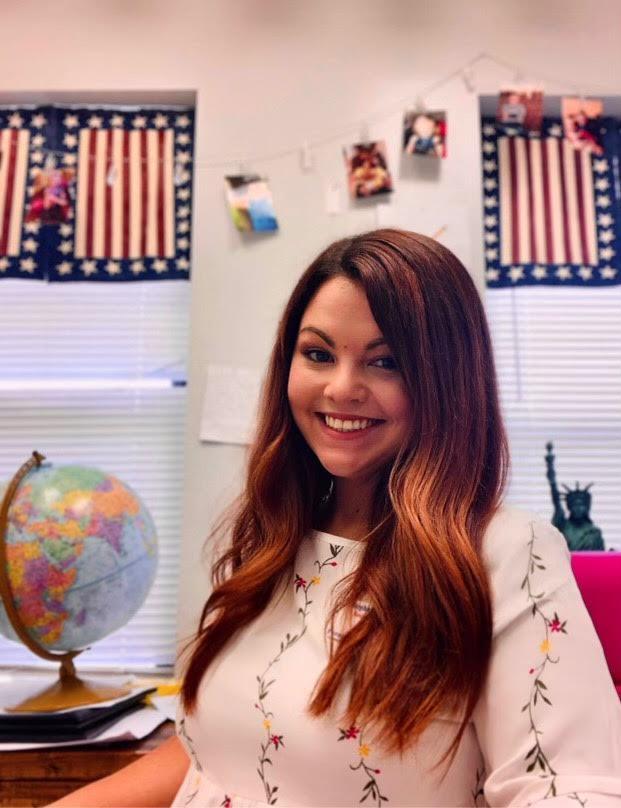 Thank you to the Ram Academy staff and students for sorting and distributing Dig for the Cure t-shirts! This is one of the community service projects they complete each year.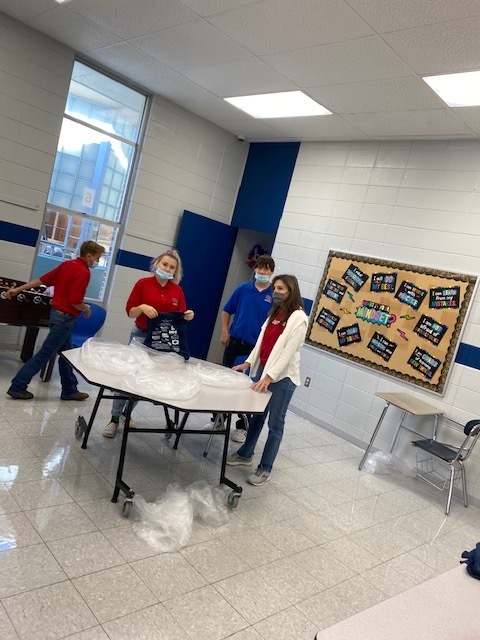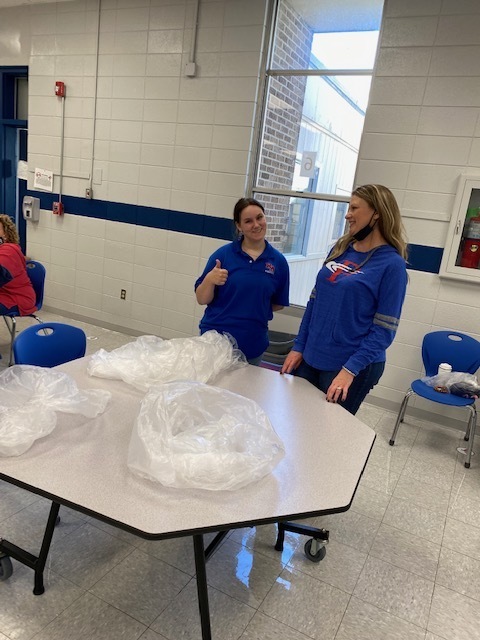 Paragould High School students and parents, this info's for you! Picture day AND Senior Composites are Wednesday, September 29th. Please see the attached flyers for more information.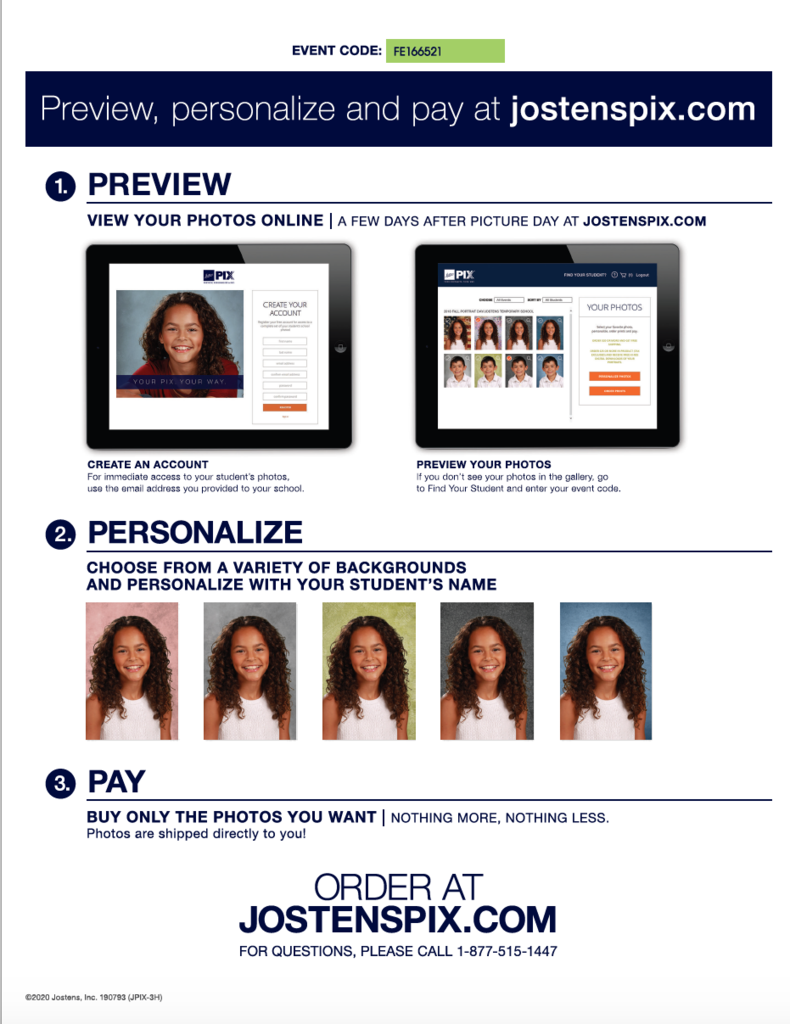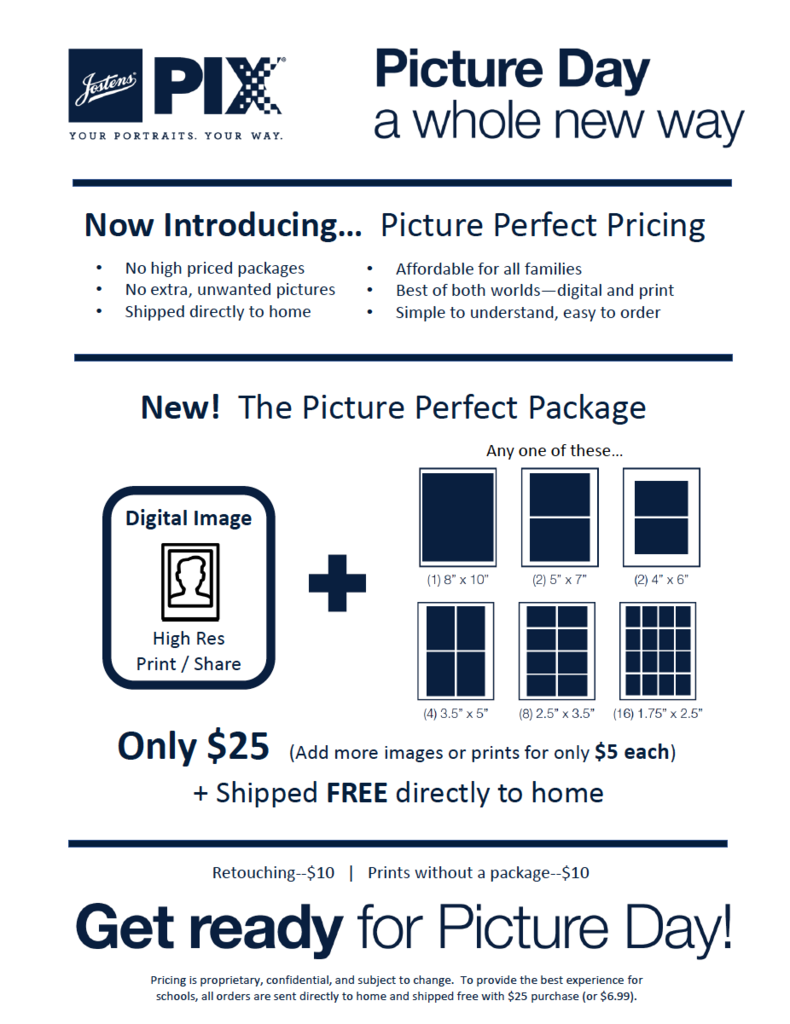 CONGRATULATIONS to Oak Grove Elementary! They received an early literacy grant for $4,000 from the Greene County Community Fund. Students will read a book each month with their teacher then take a copy with them to build their own home libraries. Way to go, OGE!

WOW! The Paragould School District received an Emergency Food Pantry Grant in the amount of $20,000 PLUS a $5,000 food credit at the NEA Food Bank! We have a new food pantry on the Junior High/High School campus that is bigger and better than years past and plans are in place to add an additional food pantry to the OGE/OGMS campus so we can serve even more families! We would like to shout THANK YOU to our PHS Community Service Learning class for unloading the food bank truck and organizing the food. What a task!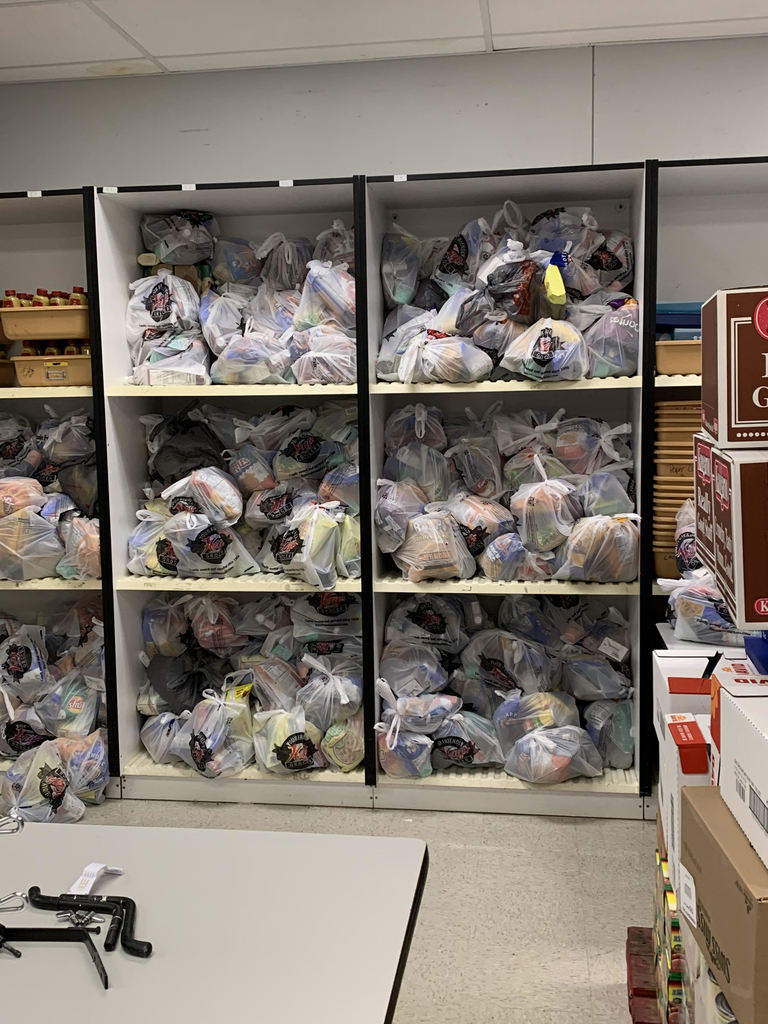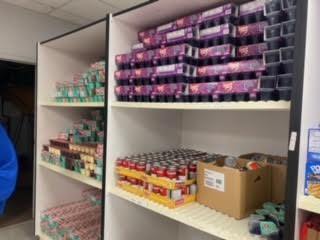 We are just 10 days out from the 14th Annual Dig for the Cure. We are still in need of items for our online SILENT AUCTION. Please contact Jill Gill at (870) 335-8313 or
jgill@paragouldschools.net
if you or your business can help us out! All proceeds go to charitable organizations which help in the fight against breast cancer! Don't forget to come out on Thursday, September 30th to support your Lady Rams as they take on our crosstown rivals. GO RAMS!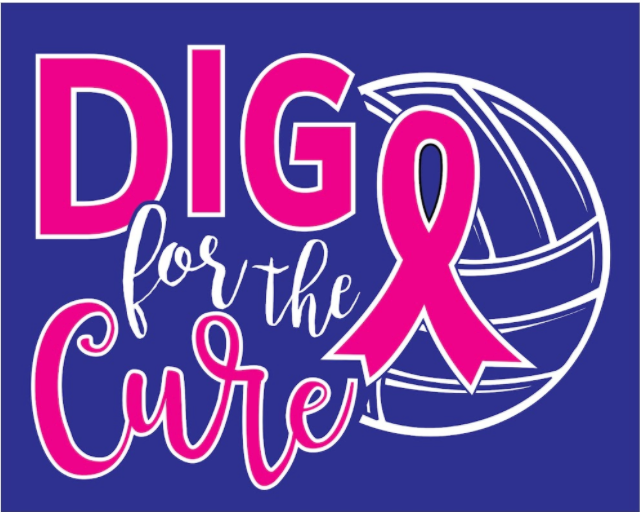 Congratulations to the 2021-2022 PSD Homecoming Court Freshmen: Freshman Maid Chloe Brown escorted by Cole Chipman Freshman Maid Sara Cline escorted by Jordan Crossfield Freshman Maid Kaydence McGhee escorted by Kannon Dillport Freshman Maid Nicole Webb escorted by Parker Thompson Sophomores: Sophomore Maid Kahlyn Massey escorted by Corbin Bailey Sophomore Maid Madden Russom escorted by Carter Beliew Sophomore Maid Ashley Ward escorted by Sam Hunt Sophomore Maid Kiley Williams escorted by Haden Rabah Juniors: Junior Maid Hailey Beasley escorted by Dominic Delagarza Junior Maid Clara Shannon escorted by Kyler Dollar Junior Maid Emma Klingel escorted by Noah Speksnijder Junior Maid Jaylinn Williams escorted by Joseph Rogers Seniors: Senior Maid Fallon Clardy escorted by Jake Brittingham Senior Maid Trinity Hallmark escorted by Christian Cox Senior Maid Natalie Horner escorted by Jamison DaVault Senior Maid Grace Jankoviak escorted by Braxton Tilley Senior Maid Fernanda Morales escorted by Jagger Wigginton Senior Maid Megan Riggs escorted by Kendall Hines

Holy smokes! Check out this amazing donation from the Smoking Skulls Motorcycle Club! A $5,000 cash donation (in the form of the coolest big check!) and a trailer full of school supplies for PSD students. Pictured are Smoking Skulls MC members Bryan Drennen, Randy Davis, Justin Bryant, Josh Wheeler, Ben Bryson, Adrian Hilderbran presenting PSD's Laurel Taylor with the donation from their Ride4Knowledge. In the second picture you'll see members Randy Davis, Ben Bryson, Justin Bryant, Bryan Drennen, Josh Wheeler, Arty Hood and PSD's Laurel Taylor with some of the school supplies they were able to donate. The last picture is the trailer full of supplies they donated! We are fortunate to have been gifted all of this from our friends at Smoking Skulls MC!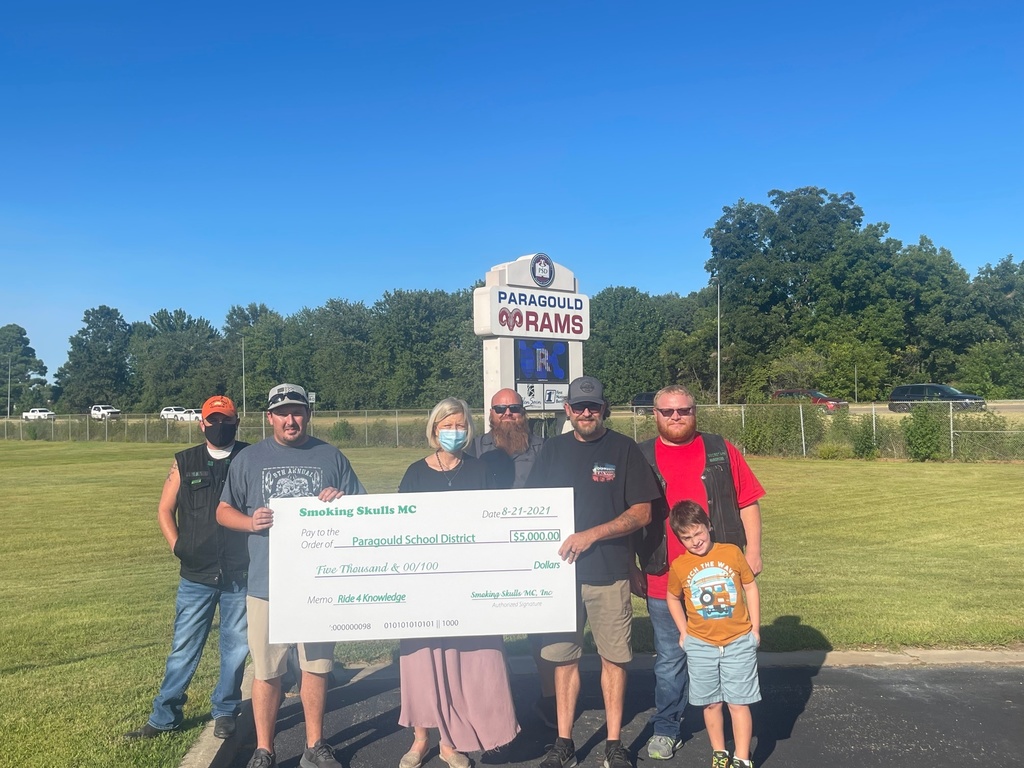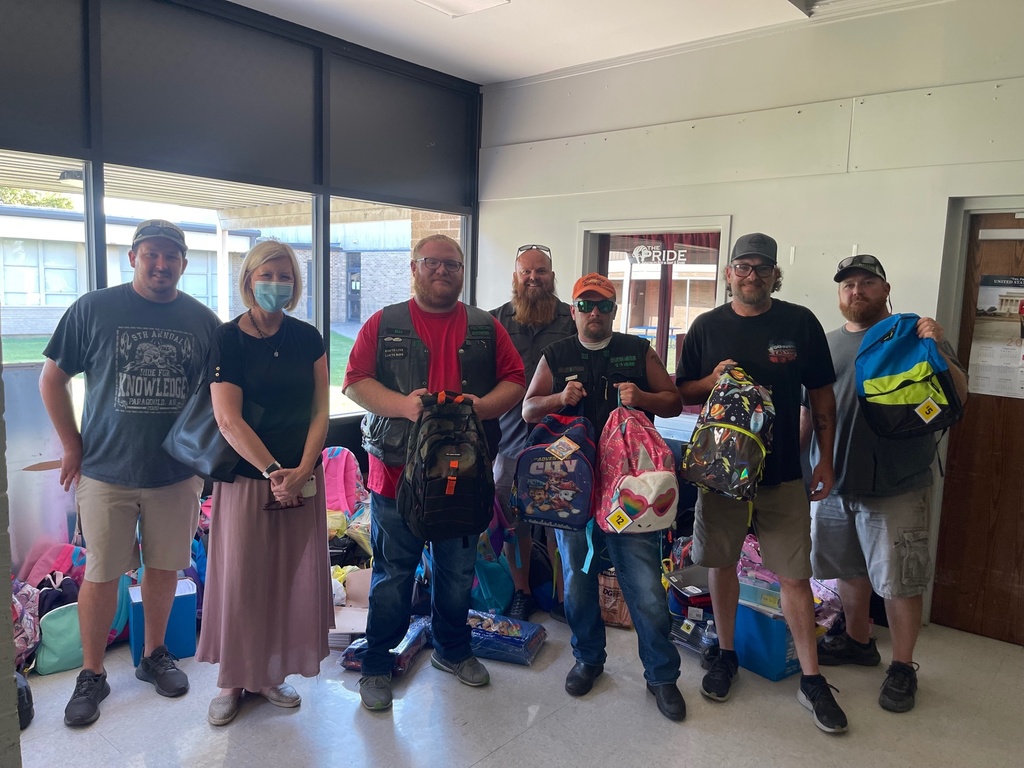 In continuing to introduce our newest staff members and those who changed positions within the PSD, we'd like to say welcome and congratulations to the following: Kelsy Edwards (OGMS) Amy Glenn (PPS/PHS) Mandy Hinson (WWE) Tracy Howard (OGE)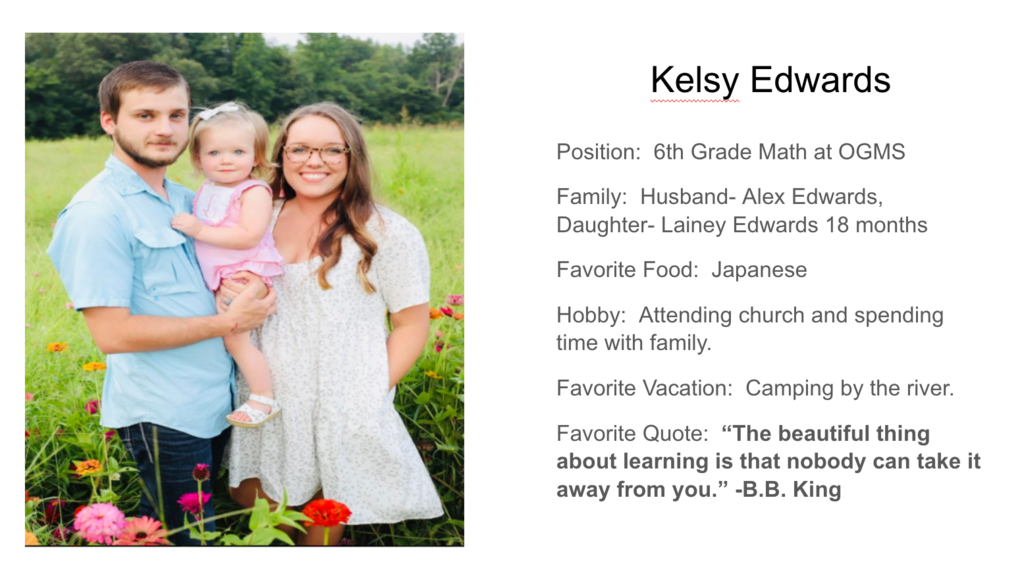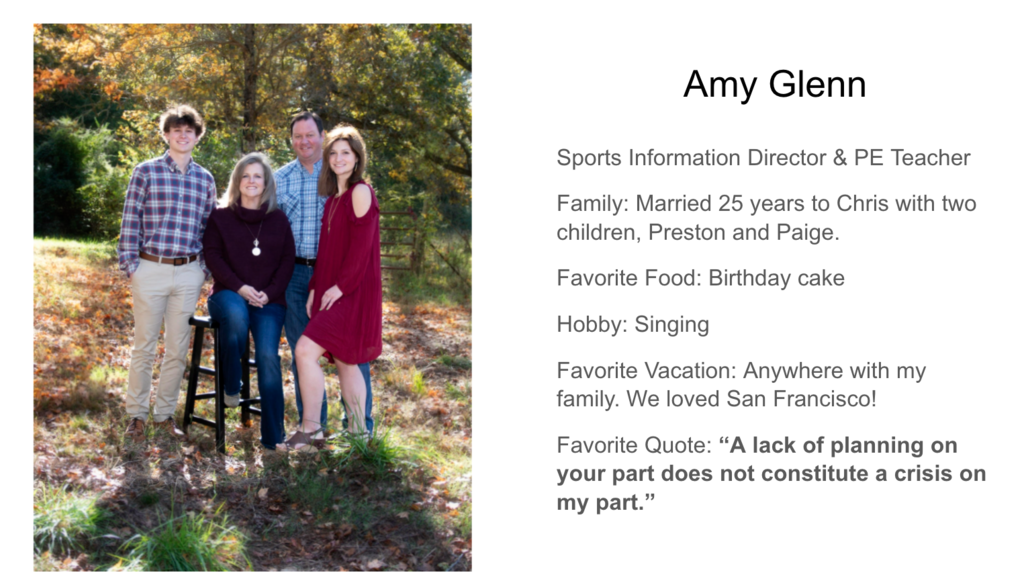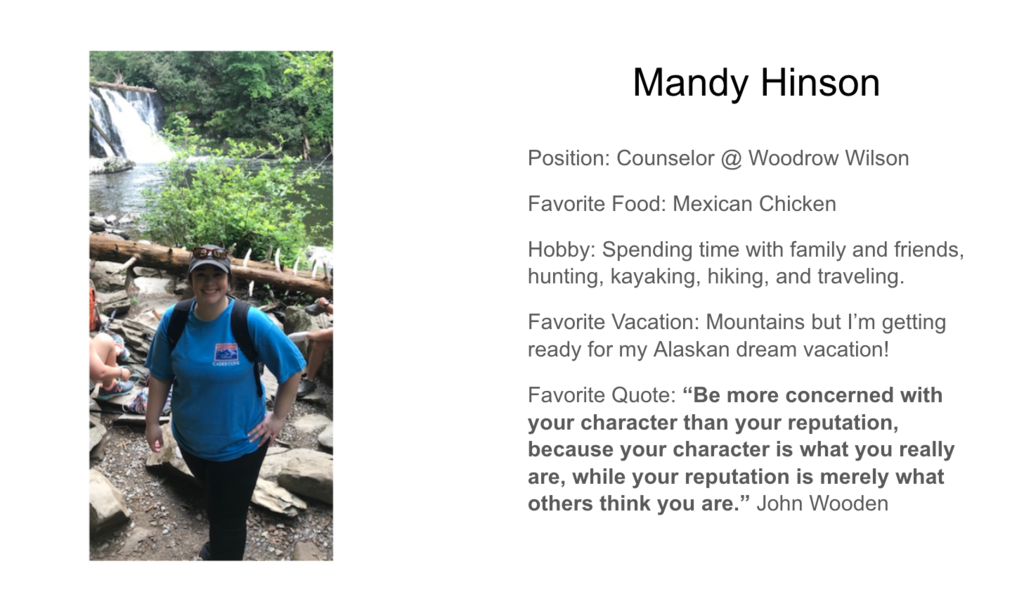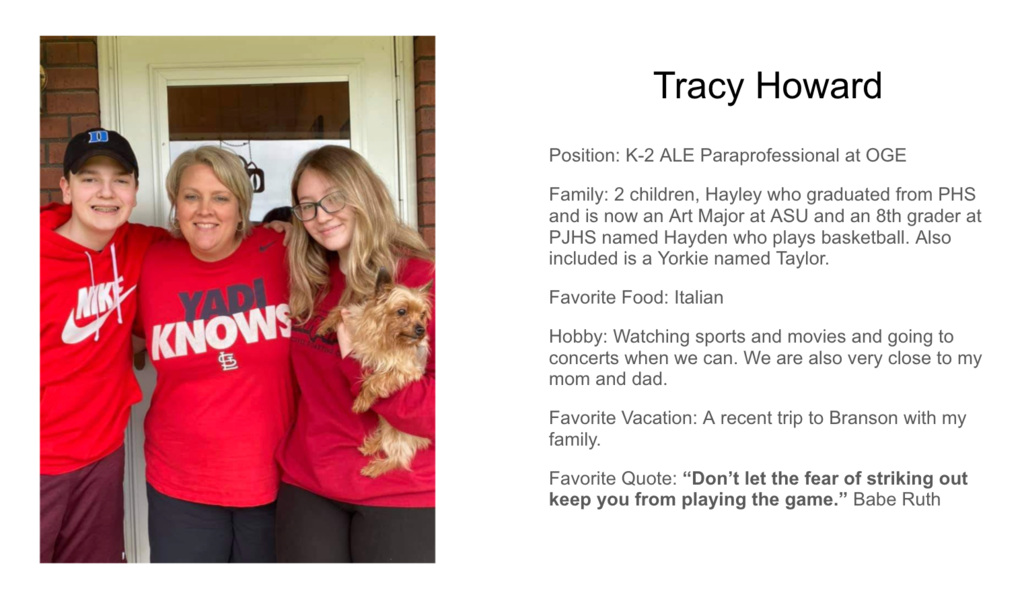 We are excited to announce the 14th Annual Dig for the Cure is Thursday, September 30th. We are honoring April Vanaman Biggs, Amber Vanaman, and Julie Lamb Milligan who have fought or are fighting breast cancer. Proceeds come from our online silent auction, t-shirt sales, and corporate sponsorships. All proceeds go to AMMC's Project Hope; NEA Baptist Hospital's Hope Circle; and St. Bernard's Imaging Center. To donate a silent auction item or become a sponsor, contact Jill Gill at (870) 335-8313 or
jgill@paragouldschools.net
To buy a t-shirt stop by any PSD school or Central Office and fill out a form - deadline is Monday, Sept. 13th so don't delay! Wear pink and come out to support your Lady Rams as they take on crosstown rivals, GCT Eagles! Games start at 5pm with 7th grade followed by Junior A then Senior A.