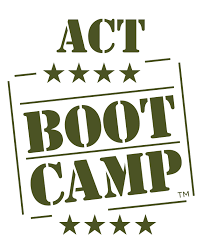 The NEA area substitute teacher training is scheduled for Wednesday, June 8 from 9-12 at the ESS South Central Office. This training is for anyone interested in becoming a substitute teacher for the 2022-2023 school year. For additional information, or to apply online, please visit ess.com.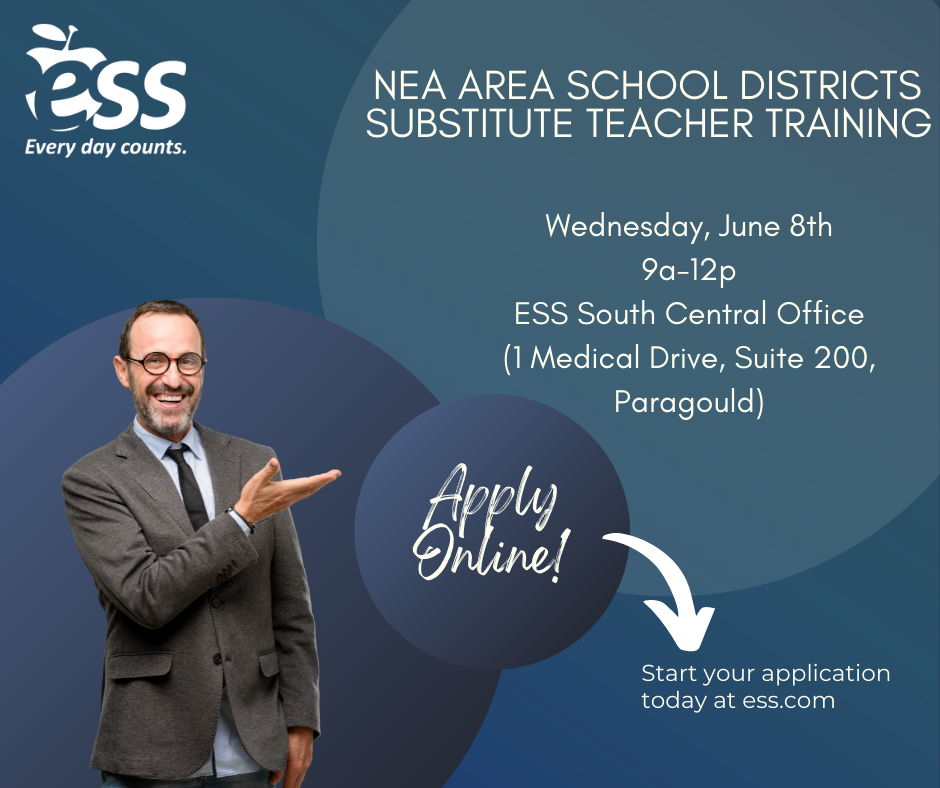 Congratulations go out to Henry Thompson and Nelson McHaney for showing up and showing out at Boys State 2022. Thompson was elected as Justice of the Peace for Caldwell County and McHaney was elected to City Council for Fisher City. To learn more about Boys State and their achievements, read the press releases below. Even in the summer, our Rams are working hard and making us proud!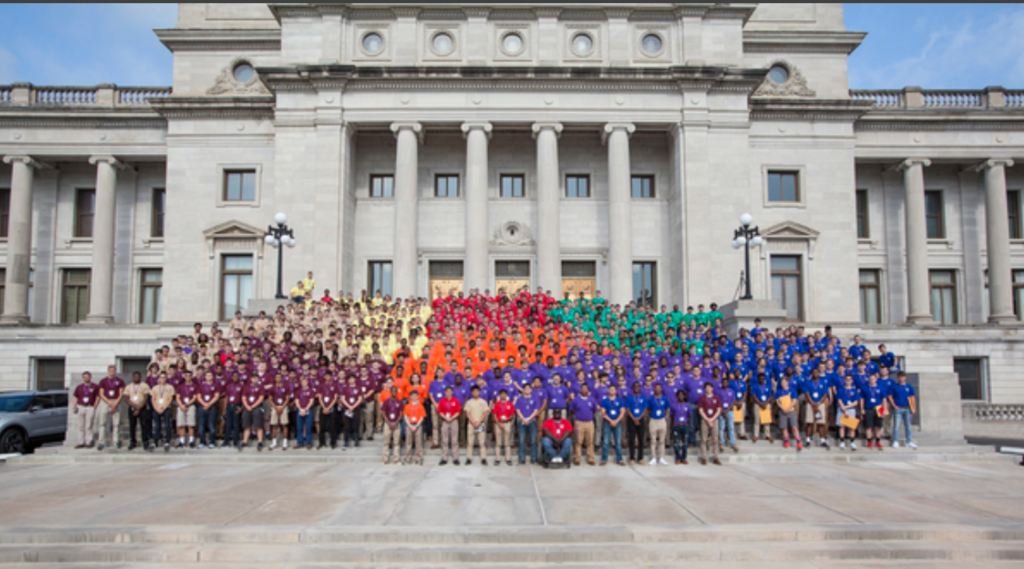 PHS is proud to announce our honor graduates for the Class of 2022 including Valedictorian, Ashton Rodrigues and Salutatorian, McKenzie Minor. Ashton and McKenzie were recently honored at the Governor's Scholastic Honors Day in Little Rock at the Governor's Mansion. Congratulations to all of our honor grads! Valedictorian: Ashton Rodrigues Salutatorian: McKenzie Minor Summa Cum Laude Zed Alhallak Jacob Cupples Alana Holloway Grace Jankoviak McKenzie Minor Fernanda Morales Brady Morgan Ashton Rodrigues Savannah Tinsley Katelynn Waddell Ashley Williford Samantha Wood Magna Cum Laude Sebastian Barger Hailey Bland Marissa Brandon Cole Brengard Jake Brittingham Anna Cox Kelsey Goodman Emily Hampton Isaiah Jackson Taylor Runsick Braxton Tilley Austin Weaver Cum Laude Berkli Benefield Nancy Brandon Jamison DaVault Rhett Frahler Natalie Horner Noah Huffman Bethanie Hutchison Isaac Jiles Ethan VanDon

Registration for the NO COST Academic/Athletic Camps for current students in grades K-6 is open NOW through Friday, May 20th. Your child is invited to attend Paragould K-6 Summer Academic/Athletic Camps. Our summer program is offered at NO COST to PSD students! Transportation will be provided for students if needed. Opportunities include both academic and athletic activities. Students will be given the opportunity to interact with district literacy and math computer adaptive technology programs. We will also offer one-on-one and small group instruction when necessary. Athletic programs offered to students include baseball, basketball, football, soccer, softball, volleyball, cheer, dance, and speed/agility. K-6 Athletic Program Coordinators and district coaches will facilitate athletic activities. Don't delay, registration ENDS on Friday, May 20th. If interested, please complete the registration process by clicking the registration link below. Click the link below to register for the 2022 Academic/Athletic Camp
https://docs.google.com/forms/d/e/1FAIpQLSfT8LIk4RXBm48vkrJR8FEE9UfjYW2XvgwhovOV7WOelcpWLQ/viewform?usp=sf_link
Click the link below for more information about the 2022 Academic/Athletic Camp
https://docs.google.com/document/d/1cw8SPF0G3Jn5SP8cUzNrLe8kM4cou0raJXHO96LeTlE/edit?usp=sharing

Parents of students going into 9th - 12th grade for 2022-23 school year, please mark your calendar - PHS would like to invite you to a parent meeting in the high school auditorium to explain registration, new graduation requirements, and the options for programs of study. Families with students who will be in 9th or 10th grade next year will meet on Wednesday, May 4th at 5:30 pm. Those with students who are going into 11th or 12th grade will meet Thursday, May 5th at 6:00pm. We encourage all parents to come find out the options your child has at PHS before they start choosing classes for next year on May 9.

Please see the photo for official pageant times for Saturday, April 30th!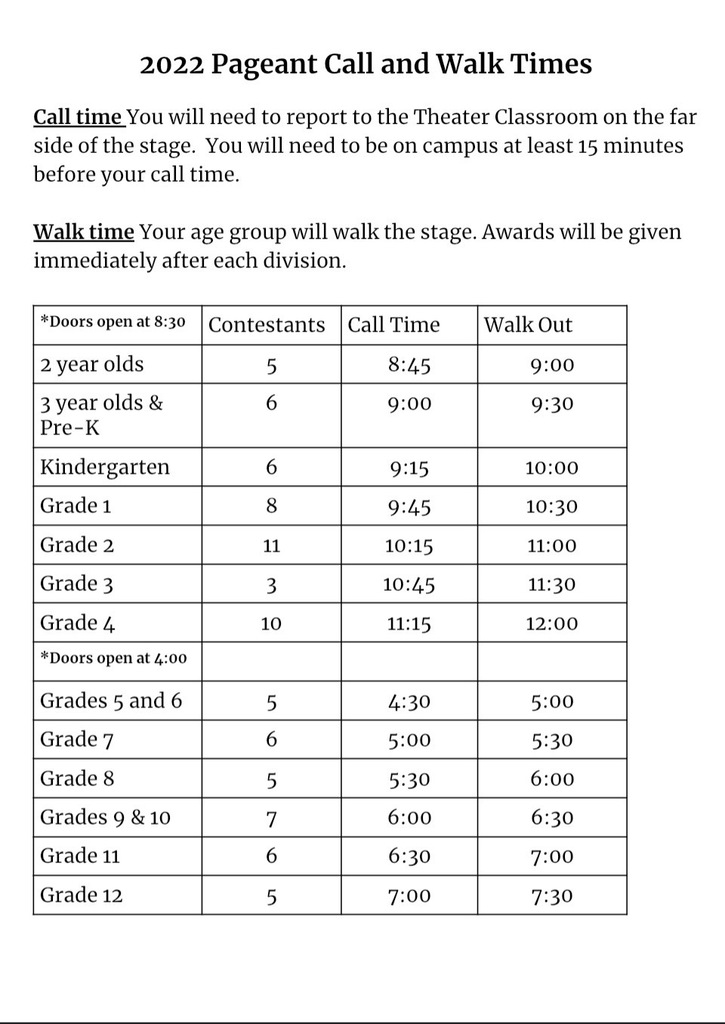 PSD releases 2022-2023 school year calendar. Go Rams!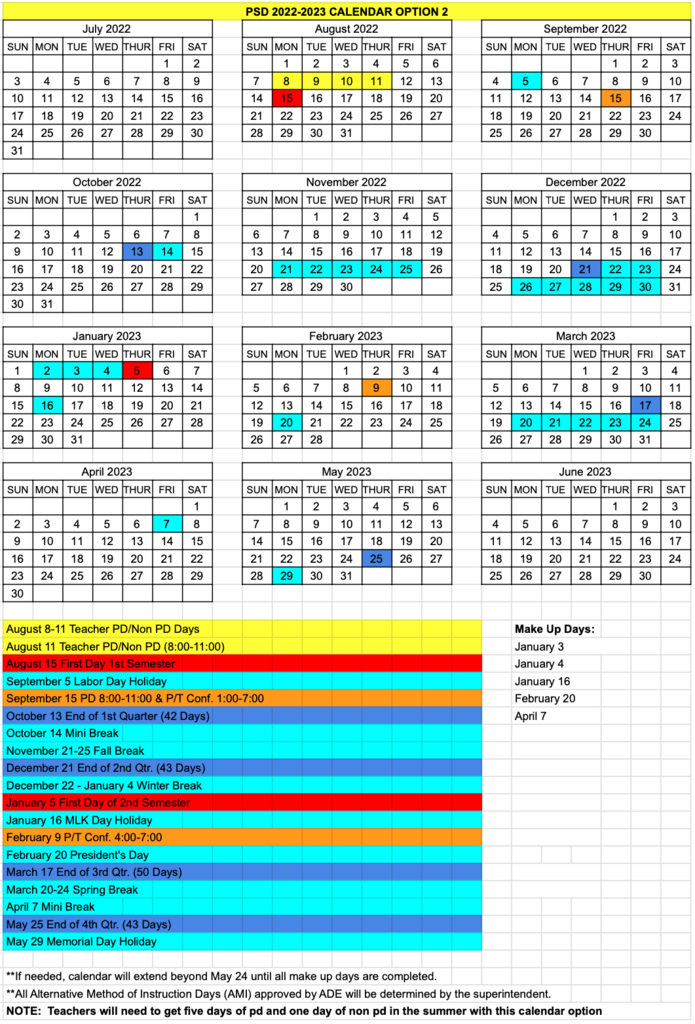 Don't forget - this Friday, April 22nd is the last day to sign up for the PSD Pageant that will be held on April 30th in the PHS Auditorium. Forms are available in each of our school offices. Ages 2 years old through 12th grade are allowed to enter. Email
jwallace@paragouldschools.net
for more information.

We want to congratulate Ms. Karla Brasher, 4th grade teacher at Baldwin Elementary who has been selected as a Cohort 7 member of the IMPACT Arkansas Fellowship. The IMPACT program has a very competitive application process, from which ONLY 22 EDUCATORS were accepted from across the state of Arkansas. Admission into this Fellowship included a multi-step interview process; collecting letters of recommendation; submitting videos of her teaching; and even a commitment of support from our Superintendent and Building Administrator. Ms. Brasher will join a cohort of Fellows in an intense 18-month program of coursework, professional learning, and individualized leadership coaching. Upon completion of the program, Ms. Brasher will obtain a Masters in Educational Leadership from the University of Arkansas and it's all FREE to her! Congratulations on this prestigious honor and for being an outstanding educator! The Paragould School District is lucky to have you! For more information about IMPACT Arkansas Fellowship visit
www.impactfellowship.org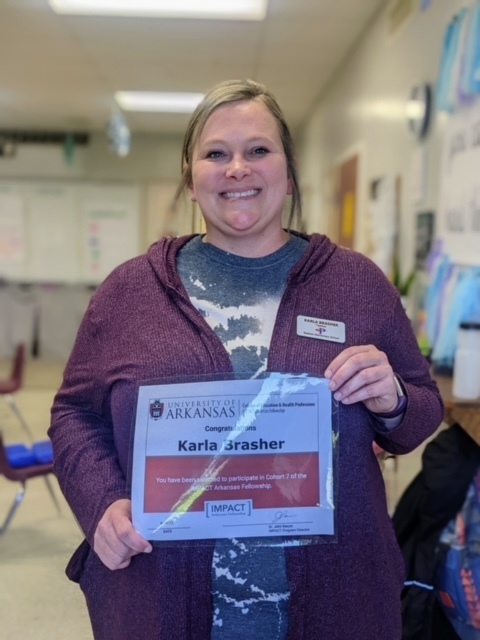 DON'T FORGET! The Paragould High School Theatre Department proudly presents "Little Women". Shows are Friday, April 22nd and Saturday, April 23rd at 7:00pm in the PHS Auditorium. Admission is $5.00 Come support our students!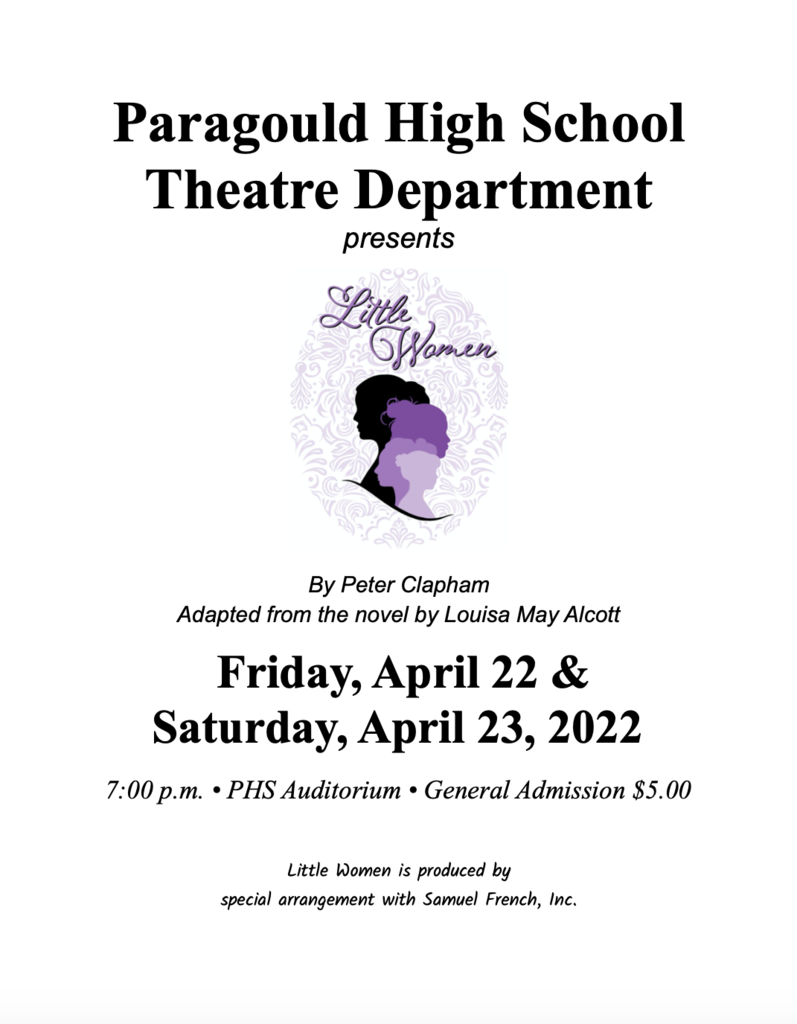 As part of the "Appeals on Wheels" student outreach program, Arkansas Supreme Court will be held in the PHS Auditorium on Thursday, April 13th. See press release attached for more information. What an outstanding opportunity for students to see the judicial process in action.

The Paragould School District continues to monitor the weather. All car lines will start at 1:00 this afternoon (Wednesday, April 13). Due to the updated weather forecast for this afternoon, PSD will run our buses 90 minutes early. We have buses that are in excess of an hour and a half in length and student safety is the priority.

English PSD district administrators are closely monitoring the weather today. All car lines will start at 1:00 this afternoon (Wednesday, April 13). Buses are scheduled to run on a normal schedule. In the event severe storms arrive at or close to dismissal time, students will be held until the storms pass and it is safe to travel. All after school activities have been canceled. After care programs will be on normal schedule. Español Los administradores del distrito de PSD están monitoreando de cerca el clima de hoy. Todas las líneas de automóviles comenzarán a la 1:00 de esta tarde (Miércoles 13 de Abril). Los autobuses están programados para funcionar en un horario normal. En caso de que lleguen tormentas severas a la hora de salida o cerca de ella, los estudiantes serán retenidos hasta que pasen las tormentas y sea seguro viajar. Todas las actividades después de la escuela han sido canceladas. Los programas de cuidado posterior estarán en horario normal. Majol PSD district administrator rej kilok ilo aeer lale tok wot weather ne an ranin. Aolep wa ko renij line ilo awa ne 1:00 kiolok ilo wonje april 13. Alolep jukuul bus ko renij ettor ilo ieen ettor ko. Im ne elon lan ko renij bok jikier em enij m kajojo ajiri renij bed nan ne enij lak lon kein. Kio aolep ukkure ko renij bojrak. Elik aolep program kein renij bok bar schedule.

⚠️Due to the potential threat of severe weather during the early evening hours on Wednesday, 2nd-6th grade volleyball camp will move their dismissal time up by 1 hour. The awards ceremony will now begin at 5:00 tomorrow night.⚠️ The weather will be monitored closely by staff throughout the day. ‼️Please share & send to any friends you know who have a daughter attending camp.‼️

Don't forget we have two big events happening tonight: Pre-K/Kindergarten Registration 5:00 - 6:00pm and Family Game Night 6:00 - 7:00pm at Paragould Primary (1600 Country Club Road) AND GT/AP Family Night at 6:00pm in the PHS Auditorium (1701 West Court)

Pre-K /Kindergarten Registration AND Family Game Night are tomorrow (4/12/22) night at the Paragould Primary. Registration is from 5:00 - 6:00pm and Game Night is from 6:00 - 7:00pm. You won't want to miss this exciting event!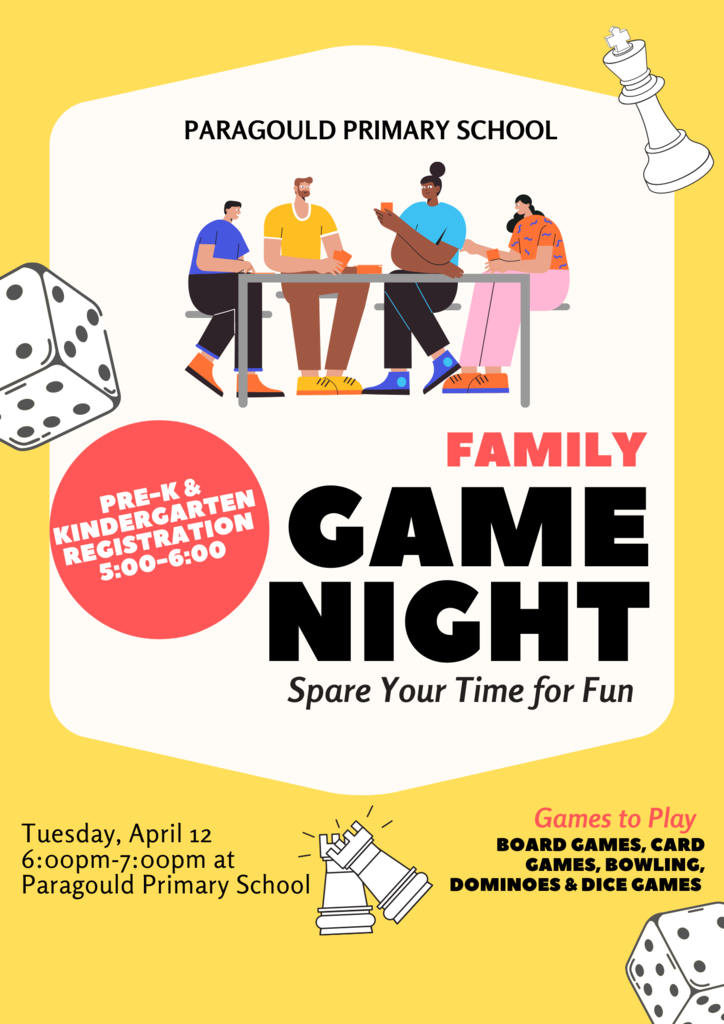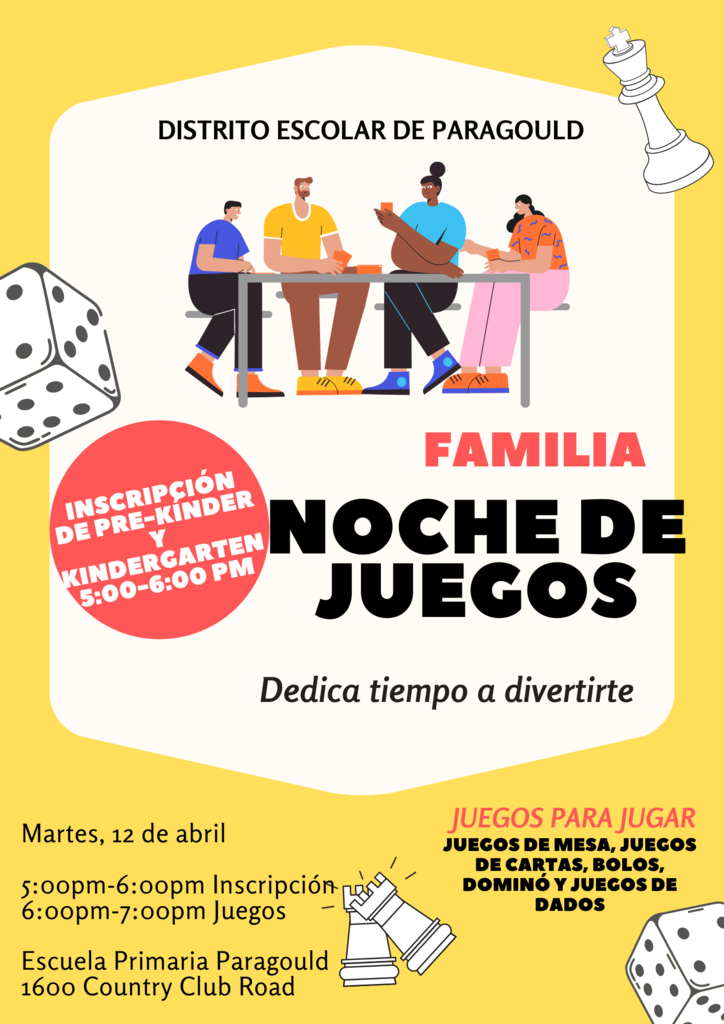 Congratulations to these PHS Rams who were Algebra 2, Geometry, and Calculus contest winners and top finishers. We are proud of you all! From left to right: Shelby Ullman- Tied for 2nd in Algebra 2 Kolton Morris- Top Finisher Algebra 2 Andrea Pillow- Top Finisher Geometry Ashton Rodrigues- 1st place in Calculus Savannah Ullman- 1st place in Algebra 2 Not pictured Chloe Brown- Top Finisher Geometry

MARK YOUR CALENDAR! The Paragould High School Theatre Department proudly presents "Little Women". Shows are Friday, April 22nd and Saturday, April 23rd at 7:00pm in the PHS Auditorium. Admission is $5.00 Come support our students!