Reminder for Volleyball Families!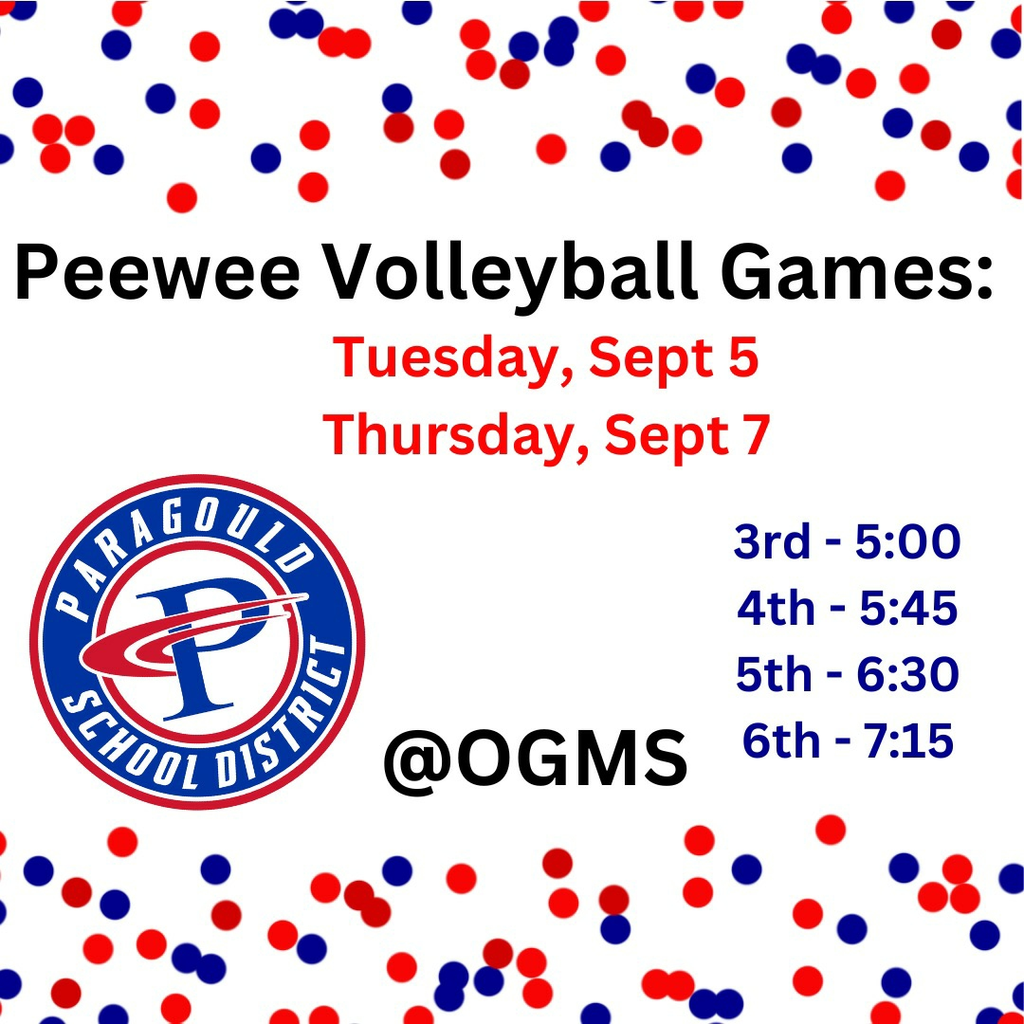 This year's theme is "It Takes a Village". Today we are opening up the sale of theme shirts to all in our Ram village and that means YOU! Support the Rams and buy one before the shop closes on 8/21/23. Use the QR code on the flyer to order or check out the link on our website.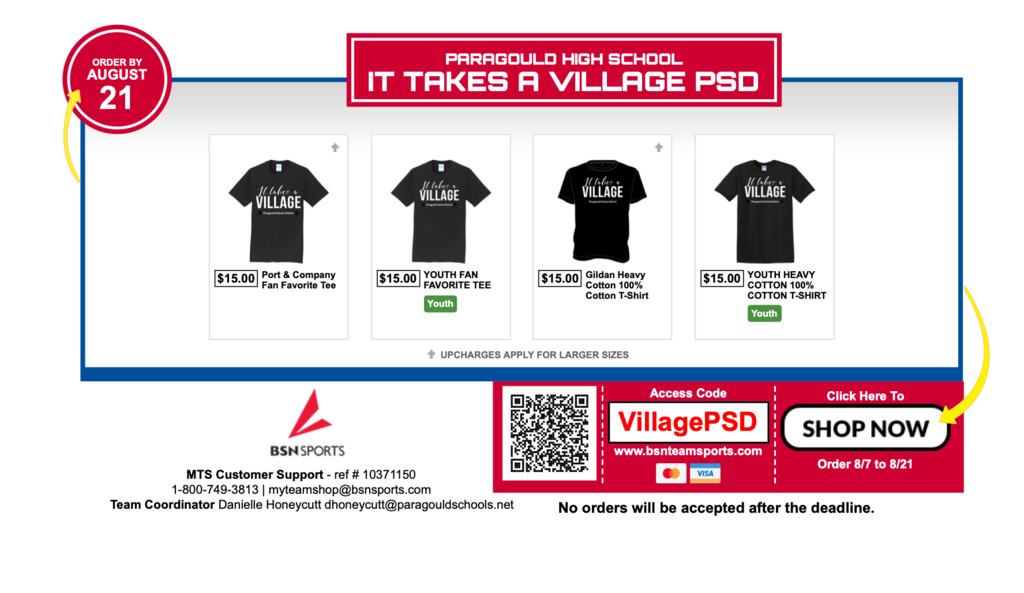 Hey Woodrow Parents: Open House is tonight from 5:30-6:30! Meet the teachers, see your classroom and get all the info for the first day of school. We can't wait to see everyone!

The staff and students of the Paragould School District volunteered at the United Way's Stuff the Bus event today. We'd like to say thank you to the patrons of Paragould who generously gave to our students.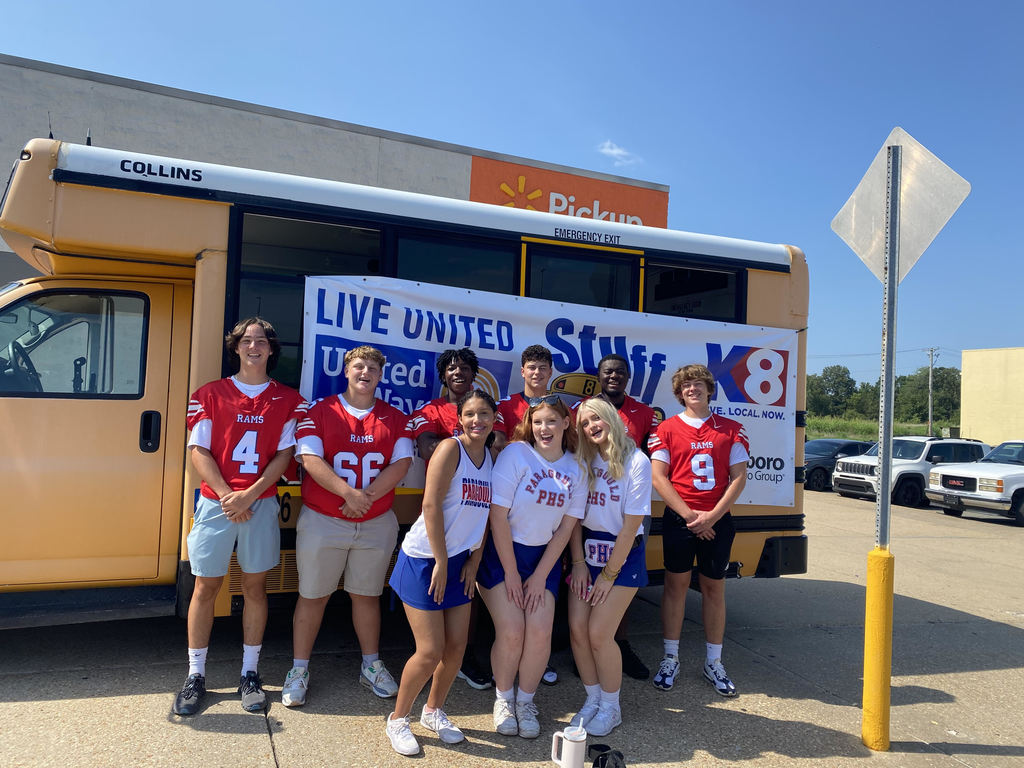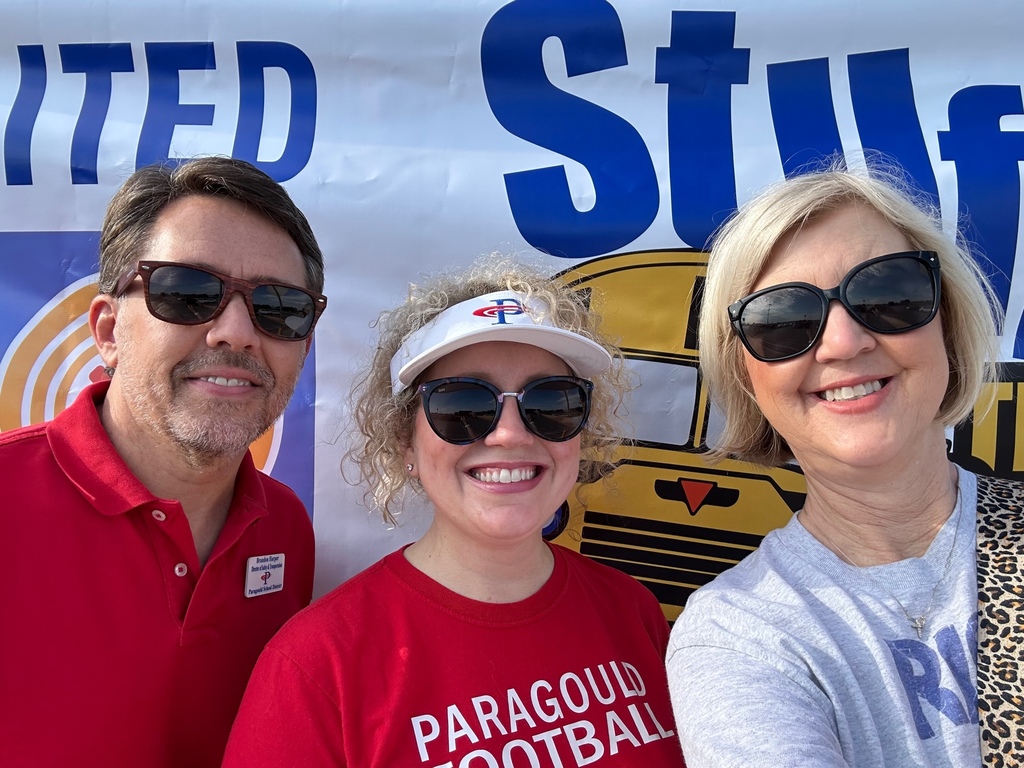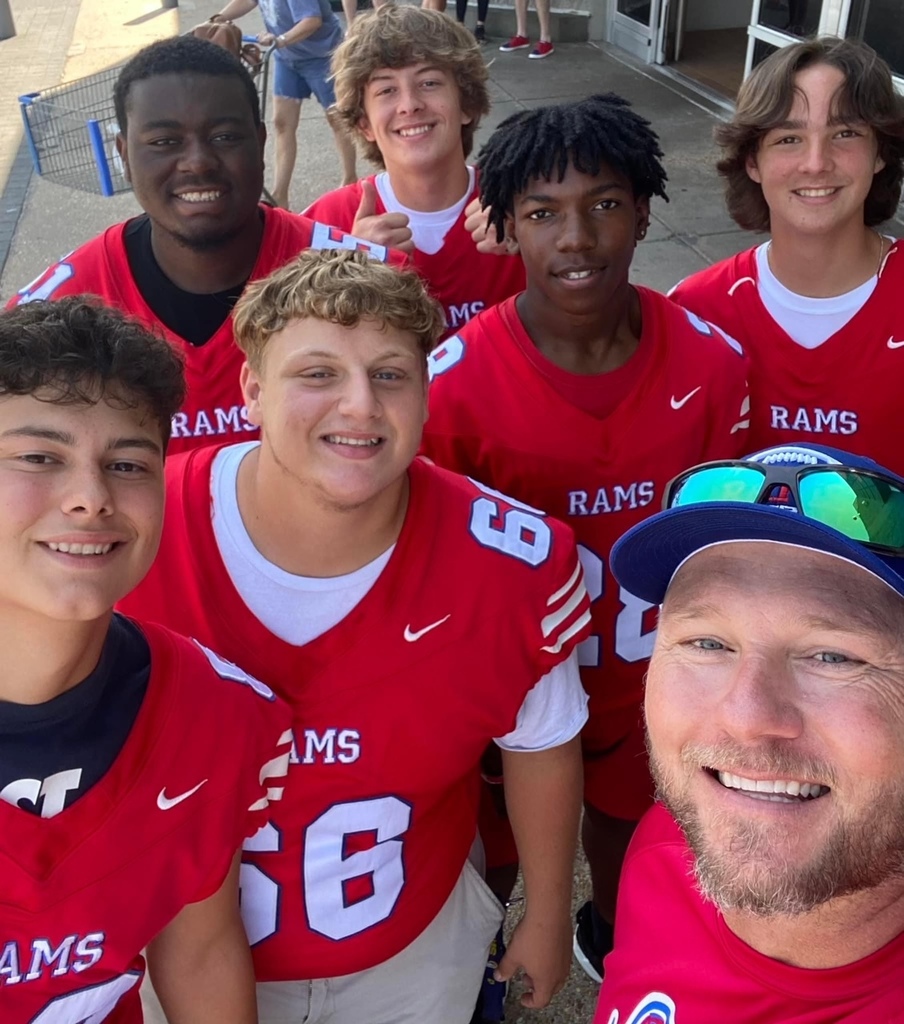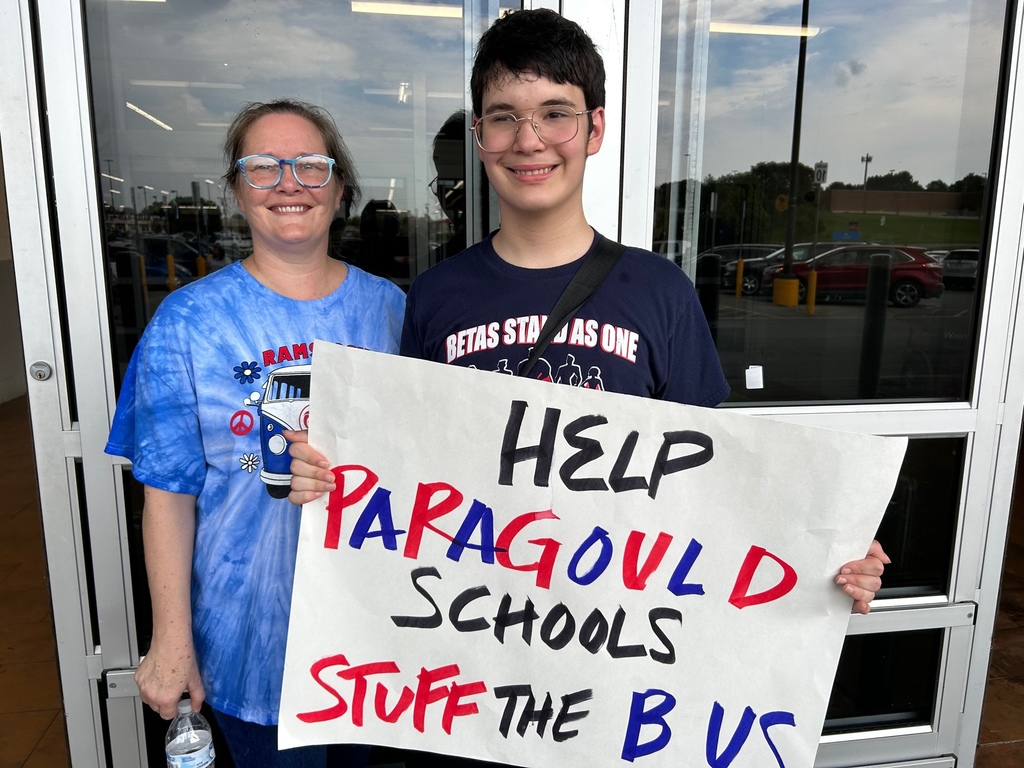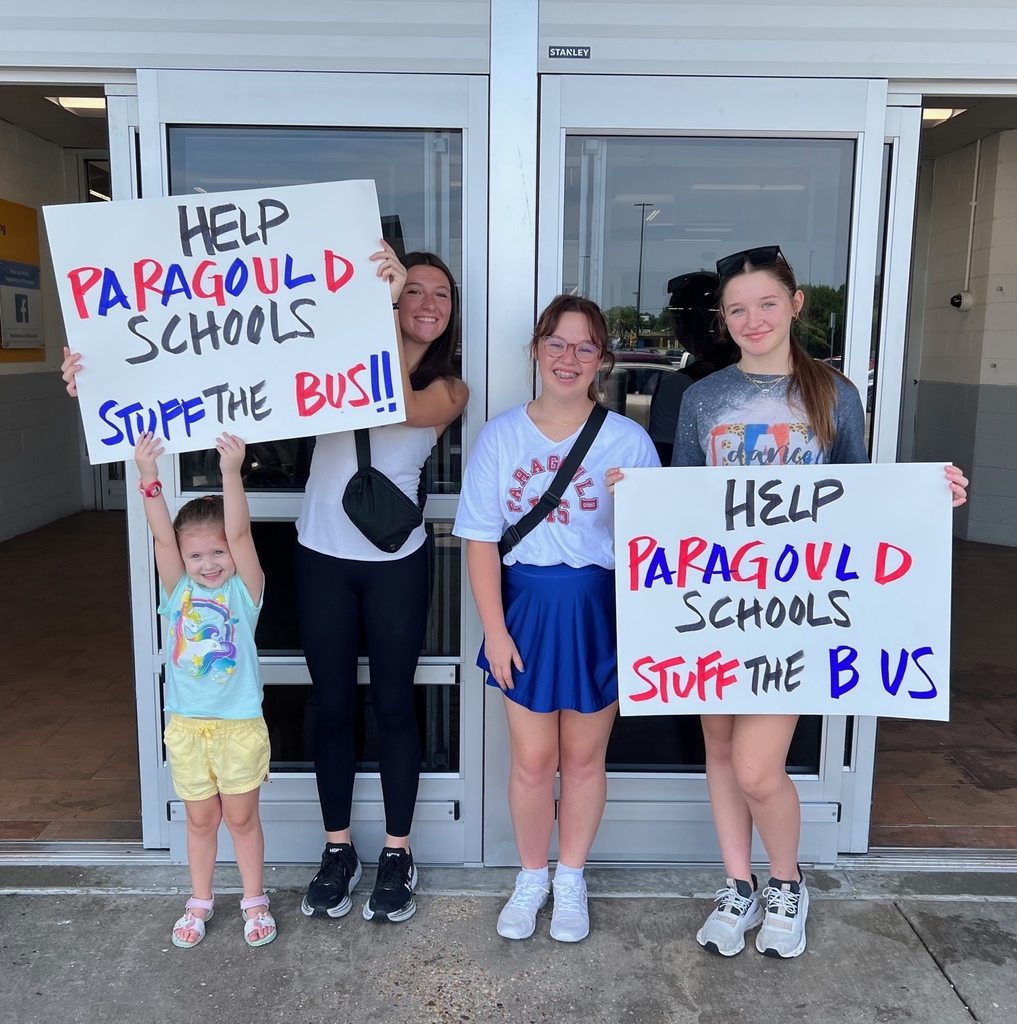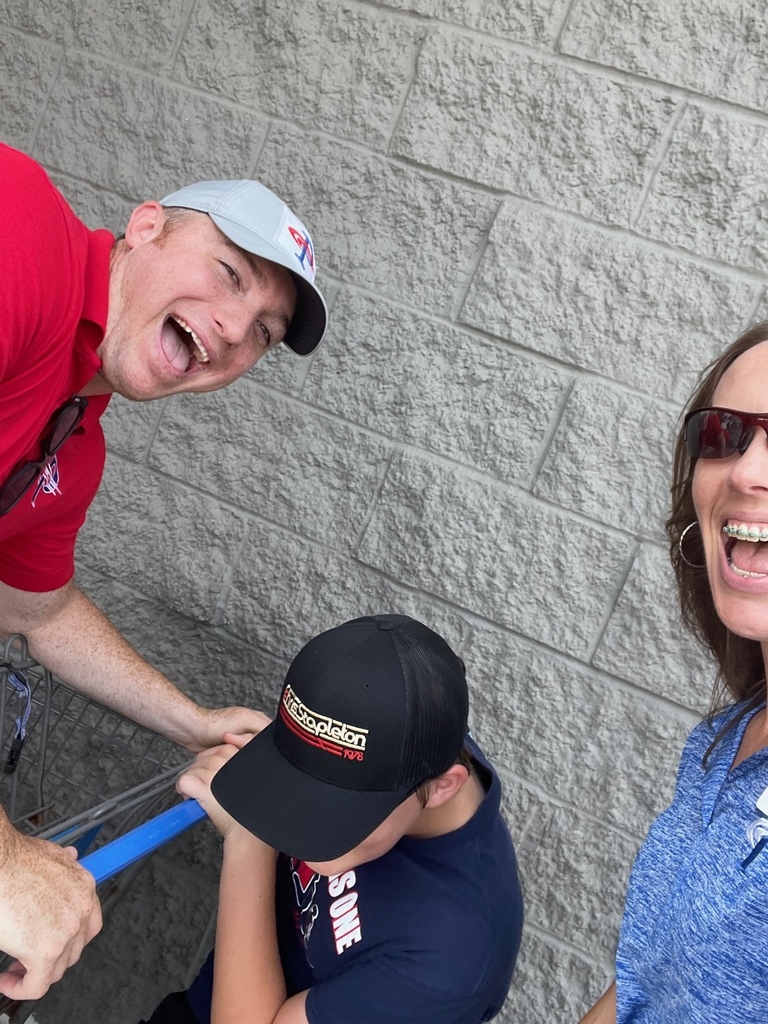 We want to give a warm welcome to our newest member of the Woodrow family, Mrs. Michaela Hargrove! She will be teaching 2nd grade and we are so excited to have her! #WEARERAM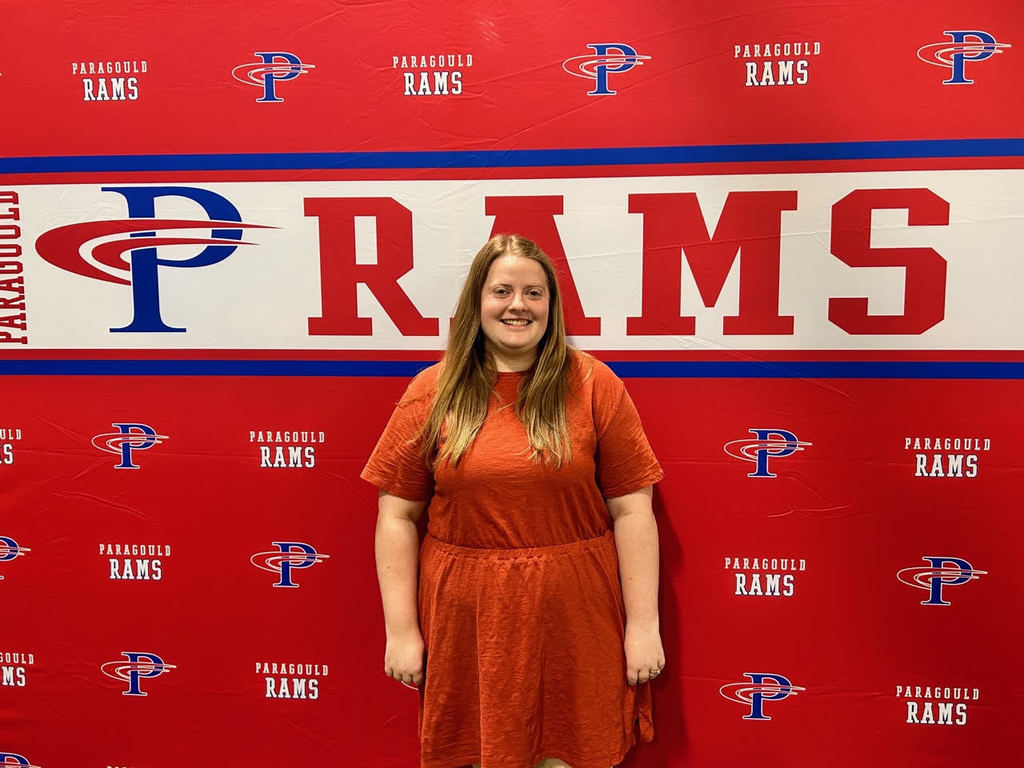 Great news regarding parent-teacher communication coming from our PK-6 buildings! You've used the Paragould School District app to stay up-to-date on district and school news, events, and dining but now there's MORE! PSD will use Rooms, a parent-teacher chat, that is fully integrated into our app so you can see class specific announcements and to send/receive direct messages to your child's teacher. Download the PSD app today and be on the lookout for an email from EduRooms to get started.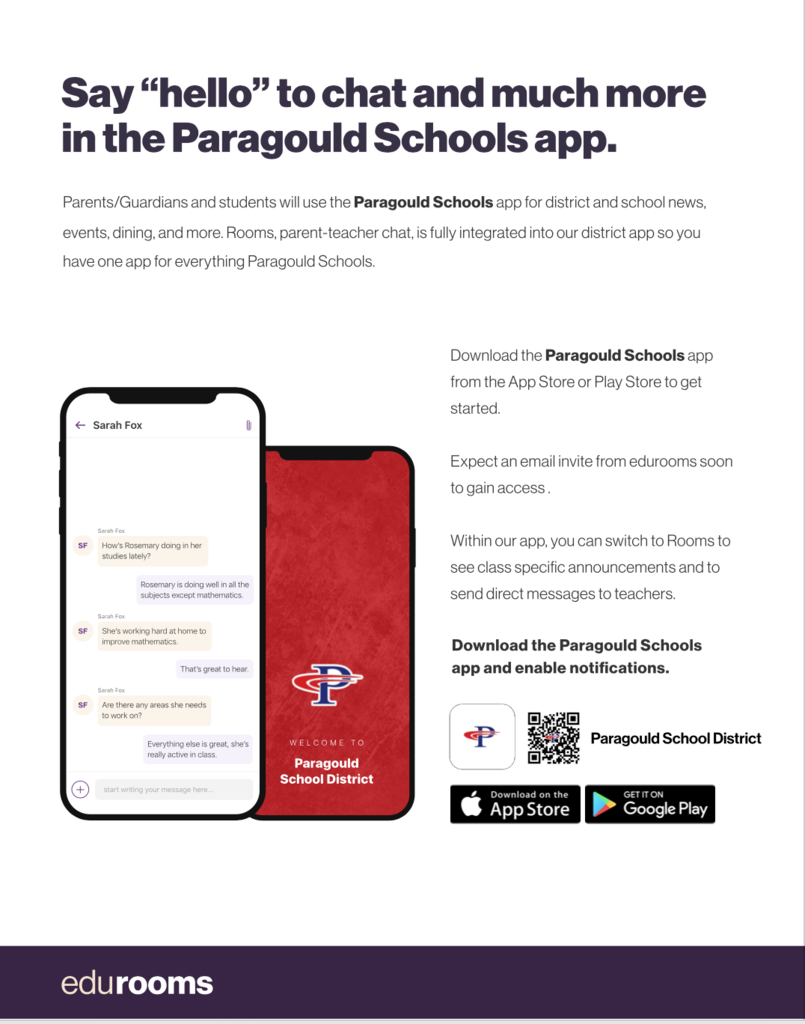 Your Paragould Rams will be at Walmart on West Kingshighway in Paragould on August 5th collecting items to STUFF THE BUS! All donated items stay right here in Greene County schools.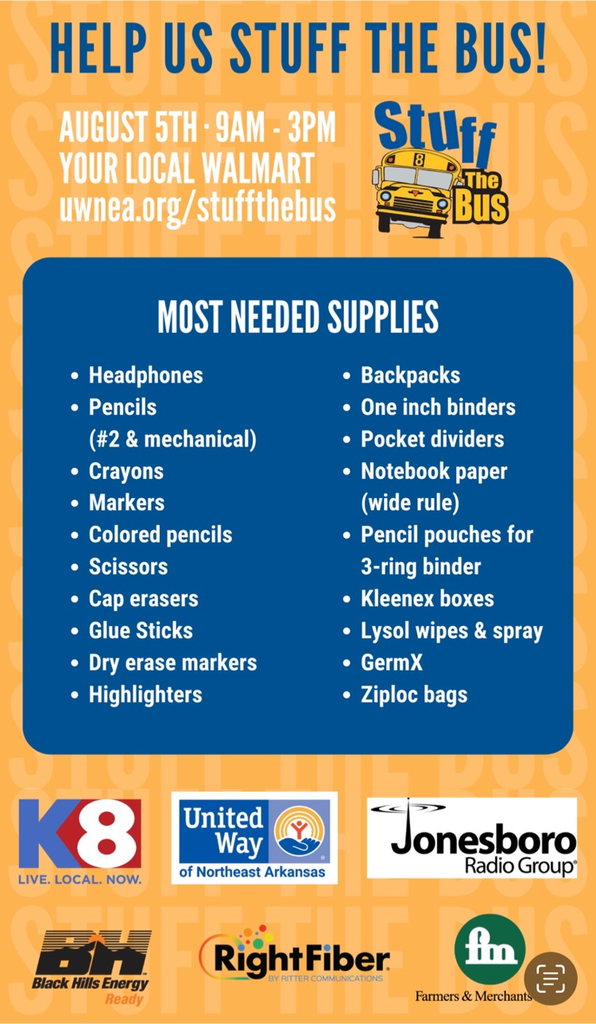 Check out our supply lists. Don't forget that you can bring these to open house on Monday August 7th from 5:30-6:30pm!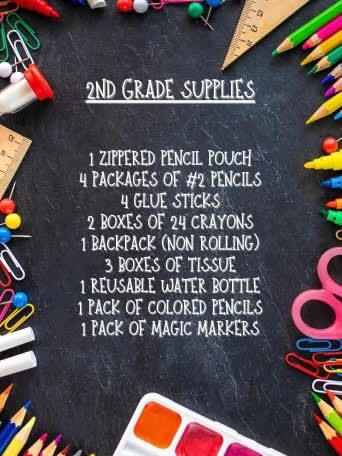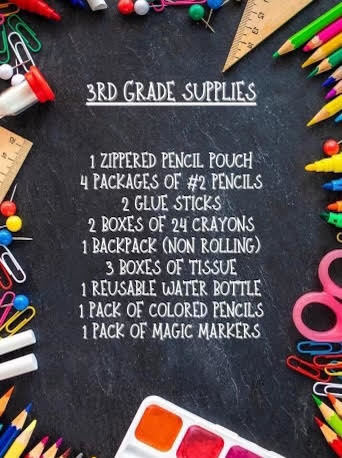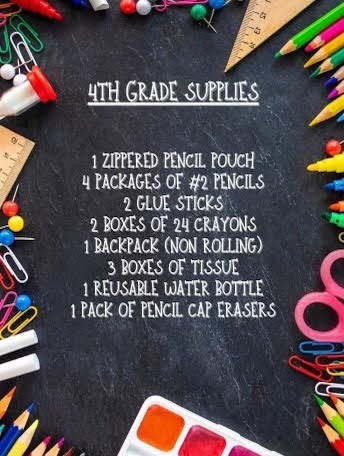 Please join us for our Open House on August 7th! We are so excited to see all of you! If you have not received a letter yet telling you who your child's teacher is, please give us a call at 240-2231 and make sure that your contact information is up to date.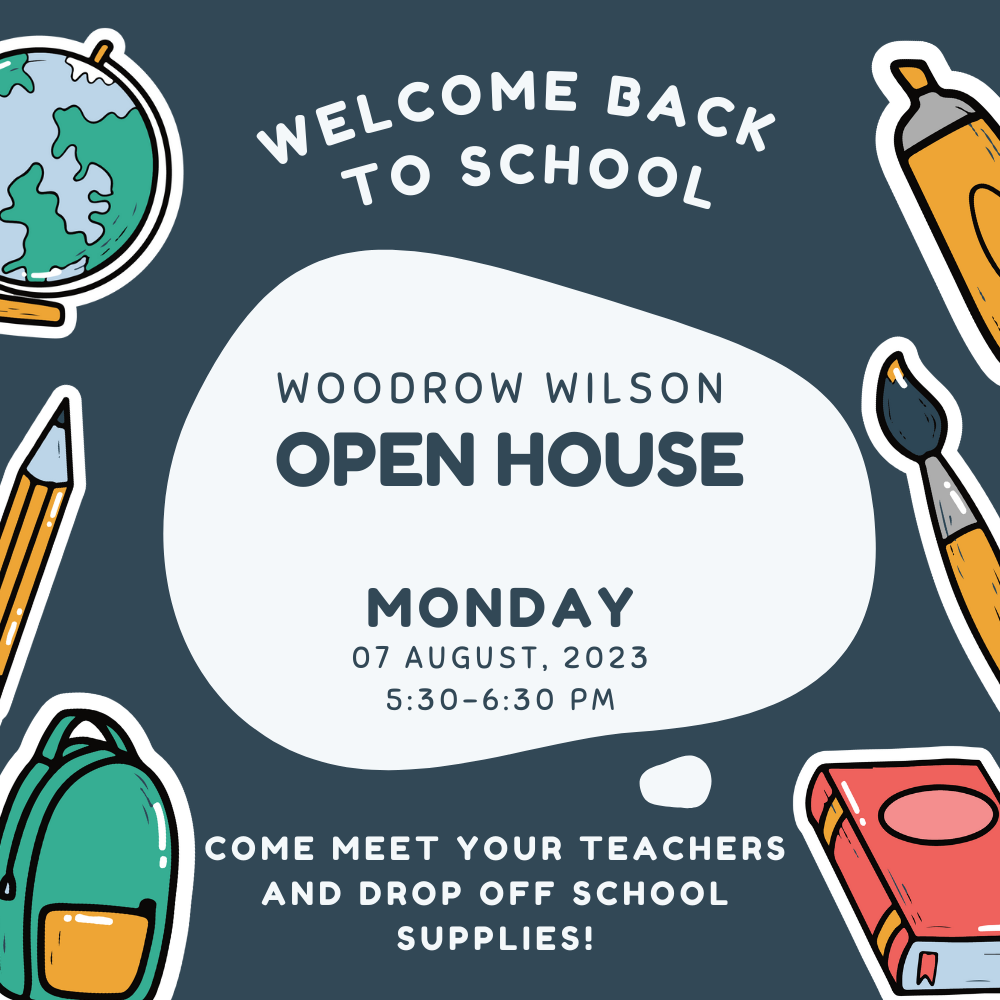 The renovations to the top tier of the Woodrow Wilson playground are getting very exciting! We can't wait for everyone to see the finished product just in time for the first day of school! #WeAreRAM #psdrams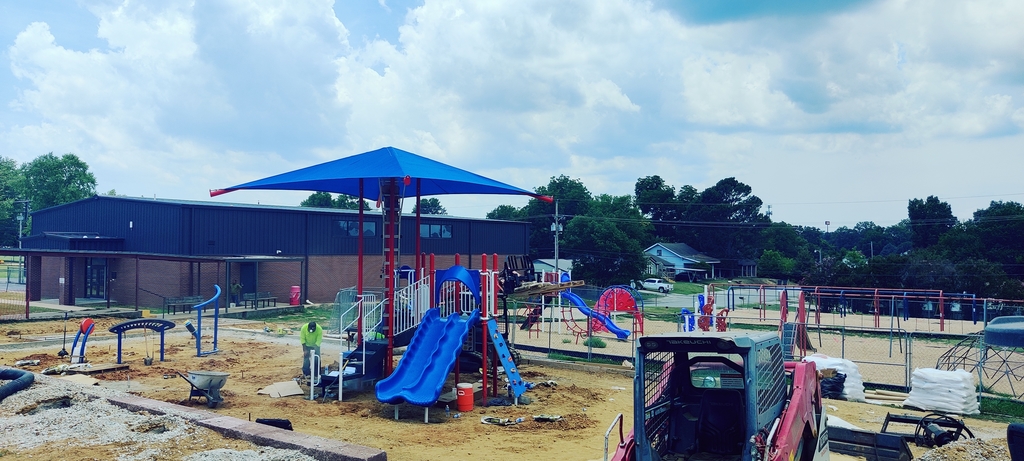 All students are invited to have POPSICLES WITH PRINCIPALS! See the photo for date, time and location. #psdrams #popsicleswithprincipals #weputthepalinprincipal

Woodrow Wilson is so proud to announce our two Employees of the Year for the 2022-2023 school year. 3rd grade teacher Mrs. Amber Followell was selected as the certified Employee of the Year, and paraprofessional Mrs. Brittnay Sharp was selected as the classified Employee of the Year. Both of these ladies give countless hours toward planning, teaching, nurturing, growing, and loving the students of Woodrow Wilson. Their work is very much appreciated and we are a better school family because of them!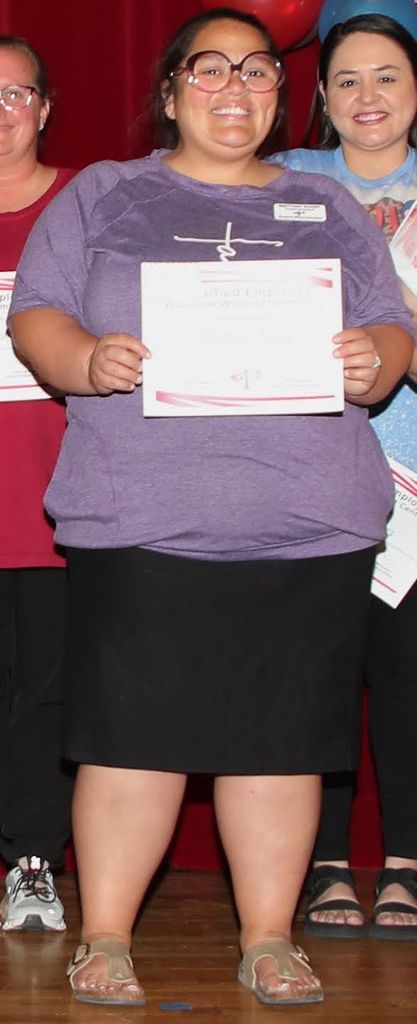 K-6 students who registered for the Summer Academic/Athletic Camps, please see info below for dates and information: Session 1 Week 1 (June 12-15) Week 2 (June 19-22) Session 2 Week 3 (July 10-13) Week 4 (July 17-20) All dates are Monday through Thursday. Bus pick up times are on our website. Breakfast will be served beginning at 8:00am. Your child will go to the campus they attended during the 2022-23 school year with one exception: if your K-1 student attended OGE, they will attend camp at the Primary. For other questions, please call your child's school.

PSD loves to feed students! Check out the image below with the dates, times, and locations of our summer feeding program. Open to children ages 1-18 years.


Do a quick Google search and you will see there are more than 32,000 teachers in the state of Arkansas. What it won't tell you is that yesterday, two of PSD's 4th grade teachers, Julia Sleeper and Farrah Wilcox, were recognized as high impact teachers for multiple years of high student growth. Only 50 teachers in Arkansas achieved this high honor and Mrs. Sleeper and Ms. Farrah are the only two in NEA! Pictured with our high impact teachers is Ivy Pfeffer, Deputy Commissioner of the Arkansas Department of Education who presented them with their award. They will be participating in focus groups for the DESE this summer. Congratulations! We are proud of you!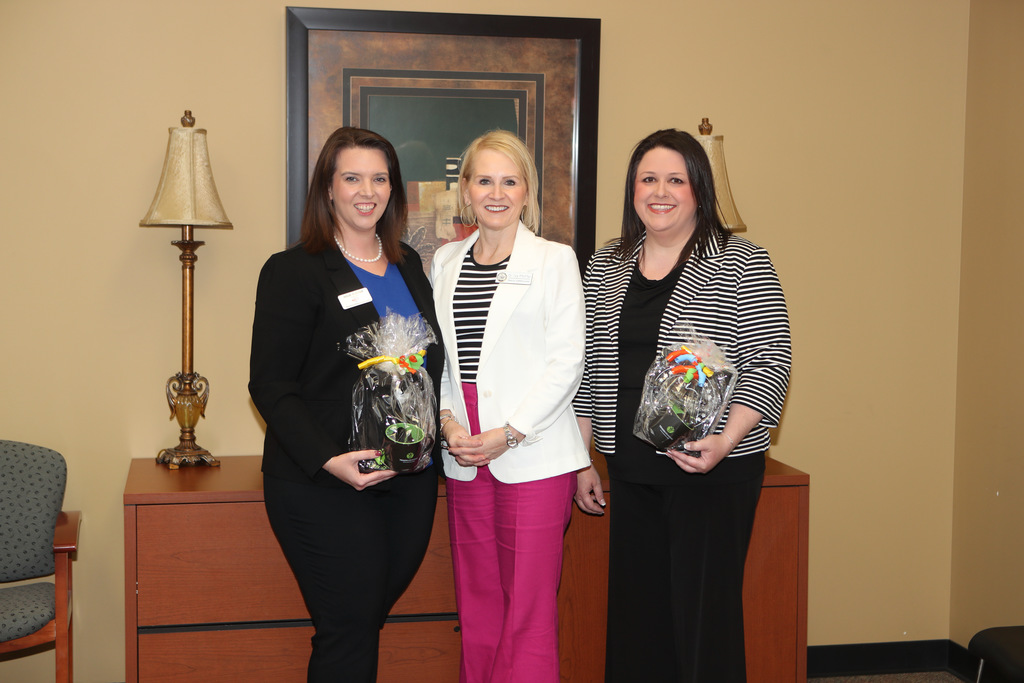 The 2023-24 calendar is now available! Check it out below.

English Due to the weather forecast for this afternoon, PSD will be dismissing two hours early today. All car lines will start at 1:00 this afternoon. PSD will run our buses 2 hours early. We have bus routes that are in excess of an hour and a half in length and student safety is the priority. Español Debido al tiempo para esta tarde, PSD saldrá dos horas antes hoy. Sus estudiantes llegarán a casa 2 horas antes. Todas las líneas de carro comenzarán a la 1:00 de esta tarde. PSD hará funcionar nuestros autobuses 2 horas antes. Por favor haga arreglos para tener a alguien en casa. Tenemos rutas de autobús que superan la hora y media de duración y la seguridad de los estudiantes es la prioridad. Majol Kin wt weather ne jab emman ilo elkin raelep in ranin enij koman bwe en mokaj lok ruo awa. Em rijikuul eo nejim enij rool ruo awa mokajlok. Aolep lain in wa ko renaaj lijjino ilo 1:00alkin raelep. PSD enaaj kattori bus ko 2 awa mokajlok rainin. Elon bus in school ko renij herbal ilo jimetaan awa kojbarok eo an ajiri eo nejim ej men eo imaantata.

The PHS Key Club is hosting a blood drive this Friday, March 10th from 8:00-2:30 p.m. on the high school campus. This drive is a competition between PHS and GCT to see which school can collect more pints at their spring drive. You save 3 lives with each pint you donate, and as an added bonus, you will receive a $10 Visa e-gift card and a Paragould Red Cross t-shirt. Check out the flyer to sign up!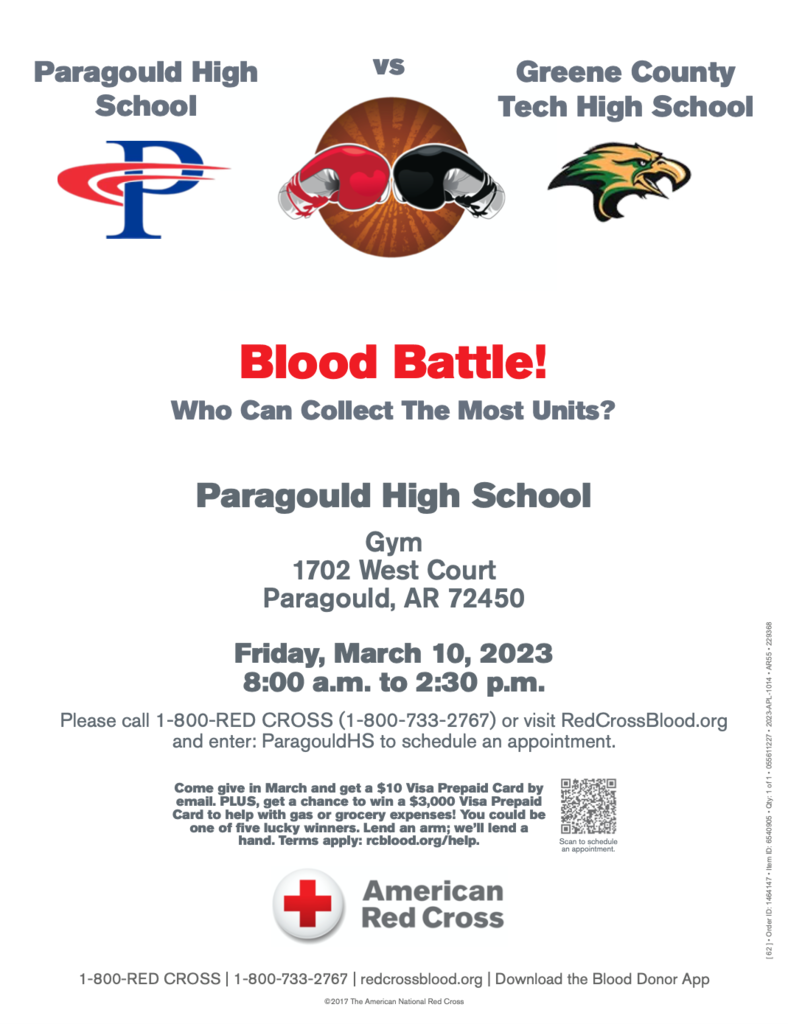 1st grade parents/guardians - the link for the Elementary School Application is live now. The online application is available March 8 - 10. Click the link below or go to the PSD website. (For upcoming 2nd graders only)
https://forms.gle/DEispY2ATfB4ExDT6