Congratulations to the Paragould Primary and Woodrow Wilson Elementary! Both schools have been recognized as Schools On The Move for overall ESSA school index score increases. Keep up the great work! #ARStudentFocused #ARSchoolsOnTheMove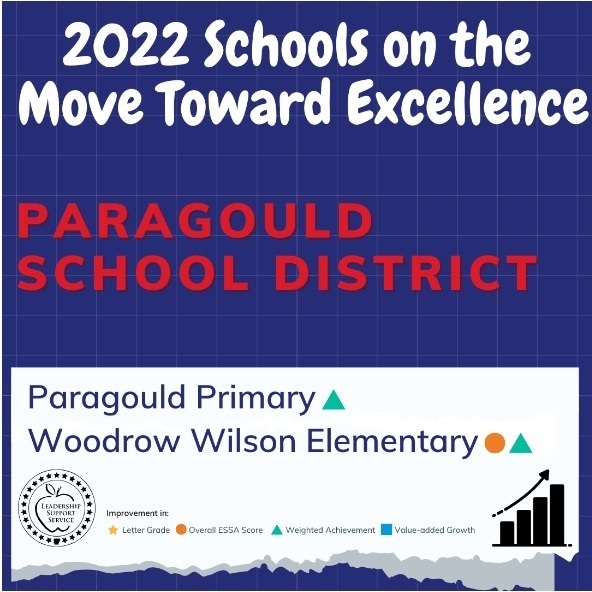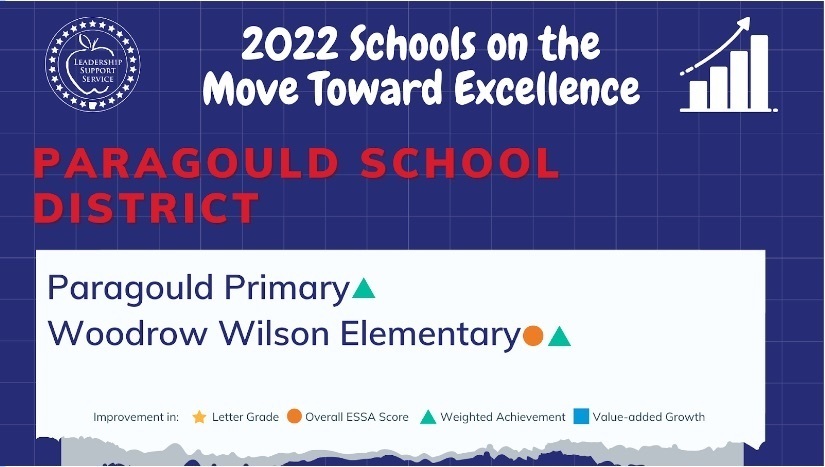 Happy Friday Woodrow Family! Just a quick note that your child will be bringing home a packet of work titled "AMI." This should be kept in a safe location at home and used only in the event that the school has to close to direct instruction (usually for winter weather.) Again, please keep this packet at home and handy in the event that we have to close the school. A letter from Dr. Jankoviak is included that provides instructions. Everyone have a great weekend! Also, don't forget to scan those grocery receipts for Box Tops for Education!

2 big events happening this week in Ram Nation and we want YOU to be a part of them! Tuesday, 11/8 Meet the Rams for 7th - 12th grade Basketball and Cheer. Friday, 11/11 Veterans Day program presented by the PHS National Honor Society. See the attached for event details!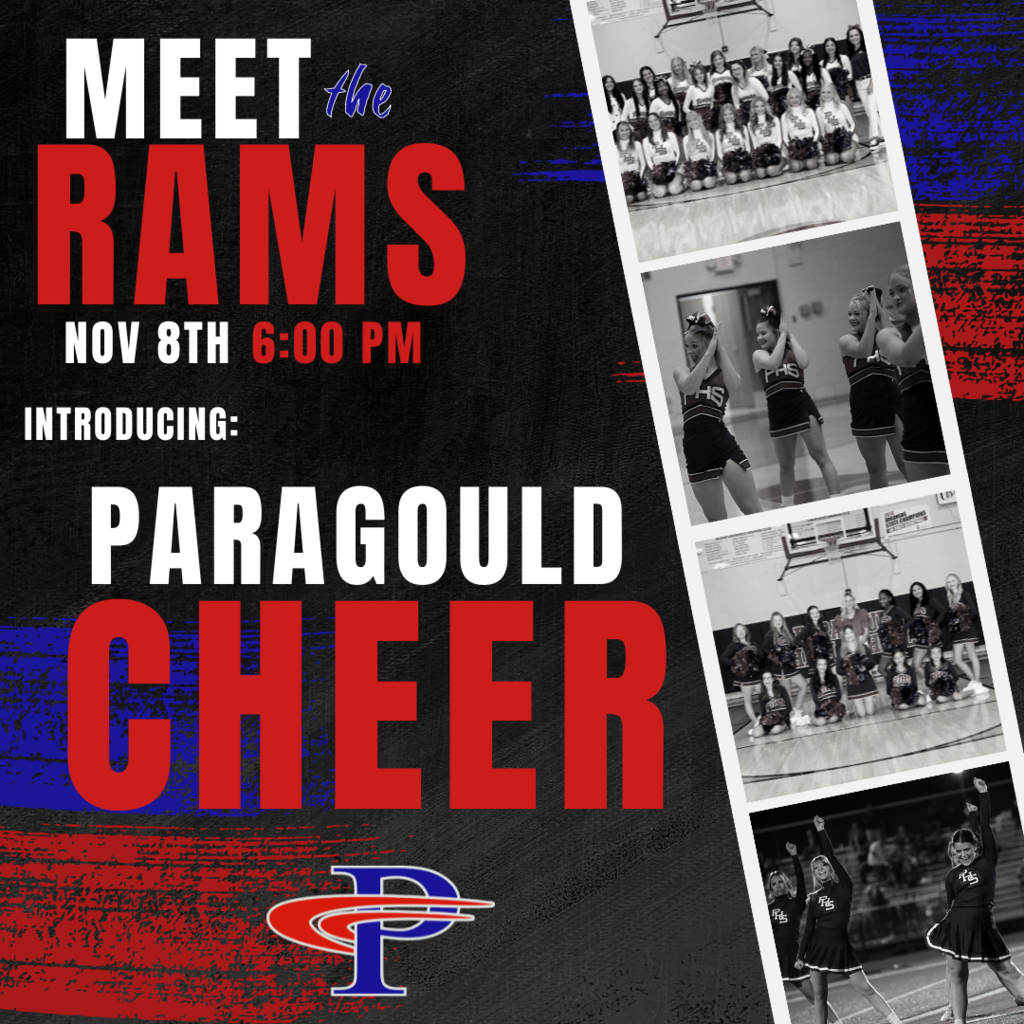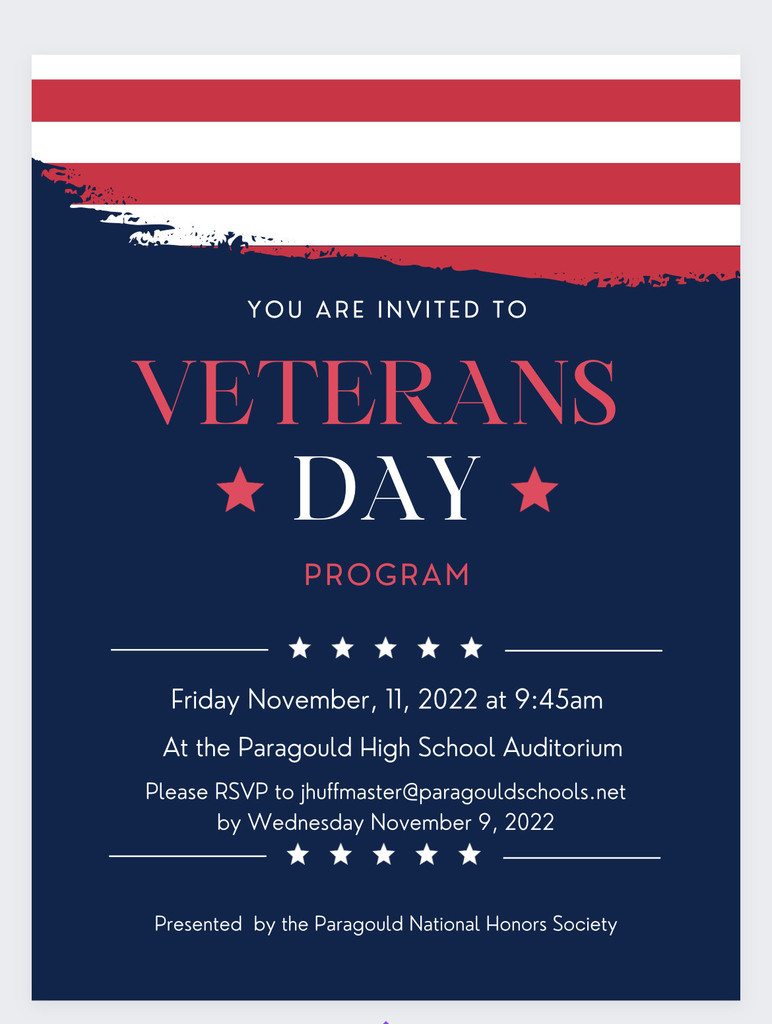 Tonight from 5:30-7:00 pm, join us for Celebrate Woodrow! This evening is our academic fair where you'll be able to see some of the great skills our students are developing in their academics. This is a free event with fun activities, and prizes. Our book fair will also be open and available, so drop-in between 5:30-7:00 tonight. Please note that this is a family event, and students should not be dropped off alone.

Please help us spread the word. Time change for the football game and Senior Night Activities 11/4/22.

The Paragould School District has been made aware of a threat made over social media. Authorities are working to investigate the anonymous post to determine where the post originated. Out of precaution, additional officers will be on the high school campus. We have been working closely with the Paragould Police Department and have been told that the threat may have originated overseas. The safety of our students and staff is high priority for the district. We will continue to work with the Paragould Police Department to investigate this matter to the fullest and keep the public aware of developments to the best of our ability. The District encourages parents to speak with their children about the seriousness and potential consequences of making threats online, even as a joke. All threats are taken seriously and investigated, and any students caught making threats may face possible criminal charges and expulsion from school. Student safety will always be paramount within the Paragould School District.

Good afternoon Woodrow Wilson fam! Just a quick reminder that Monday is not a dress up day, and Halloween costumes should not be worn to school. Also, we just need 10 more people to click on the Box Tops For Education link below, add the app for Woodrow Wilson Elementary Paragould and scan any receipt for us to get our goal for the weekend! If you haven't yet, please help us with this simple fundraiser that does so much good for our students!
https://btfe.smart.link/c2jjdifkw?referral_code=FPW24TZT

Don't forget, the first ever JROTC Trunk or Treat is TONIGHT from 6:00 - 8:00pm. Due to forecasted rain, it will be held inside the JROTC building on the PHS campus. Parking is available by the PJHS gyms and JROTC cul-de-sac.

Due to the high probability of rain this afternoon, the JROTC Trunk or Treat scheduled for today from 6:00-8:00pm will be moved inside the JROTC building. The JROTC building is located on the high school campus. Go Rams!

Happy Saturday Woodrow families! We sent home a letter taking about the importance of getting your support for Box Tops for Education that will support our school. This weekend there is a special referral bonus if you download the app and scan a grocery receipt (any receipt works even if it doesn't have a qualifying item.) Please click this link and download the app this weekend and start scanning receipts to support our school. Make sure you select Woodrow Wilson Elementary School in Paragould, Arkansas as your benefitting school! And as always, please share this link with your friends and family! Have a great weekend!
https://btfe.smart.link/c2jjdifkw?referral_code=FPW24TZT

Congratulations to the 4th Grade Volleyball Team for winning 2nd place in the silver bracket at the 2022 Valley View Tournament! So proud of these awesome students. #psdrams #WeAreRAM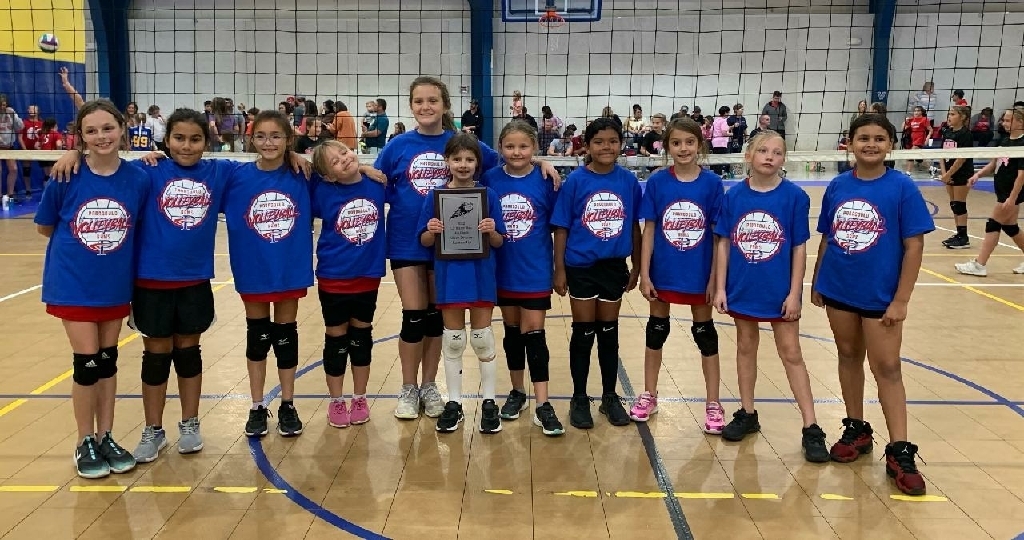 Follow the link for registration information.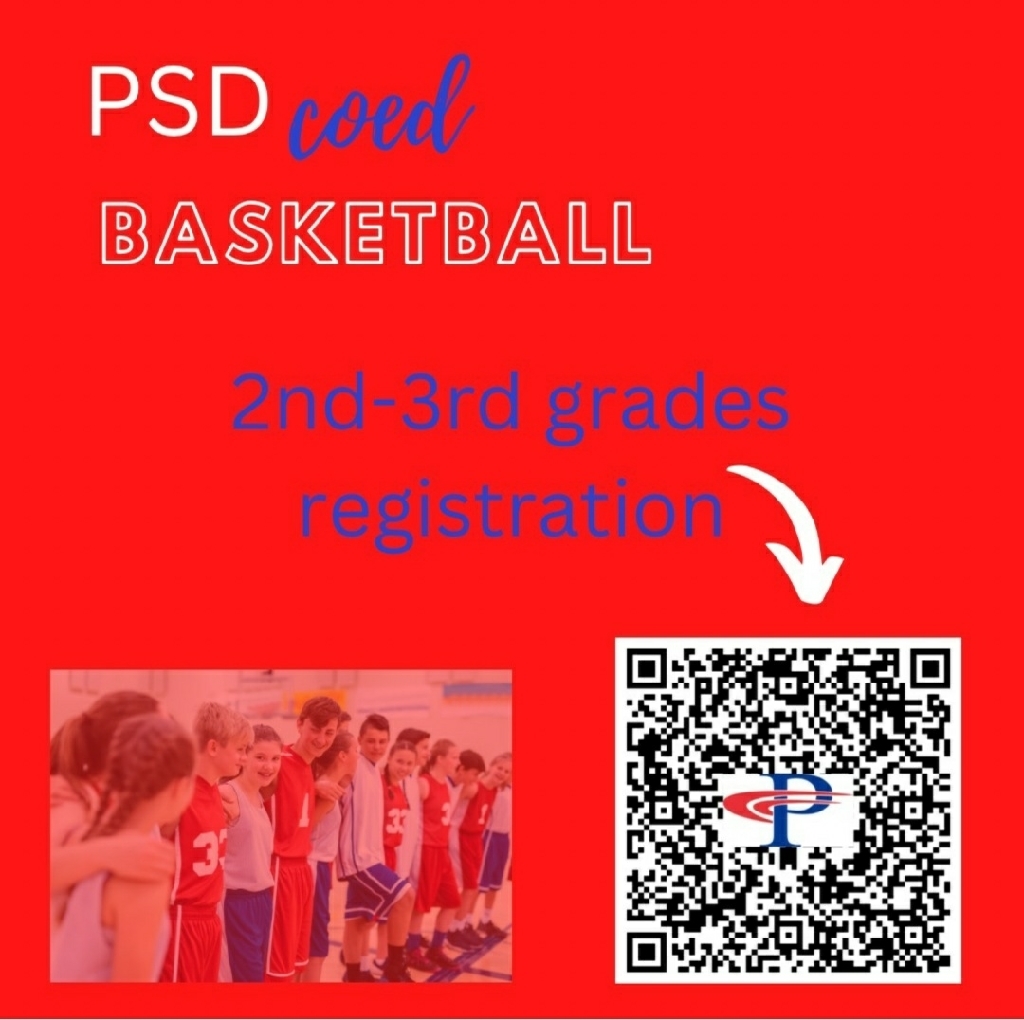 The Paragould High School homecoming assembly will begin at 1:30 today. You will be able to watch the assembly by clicking on the link below.
https://youtu.be/DIeFhpiPcXY

Information about the Homecoming Art Contest was released today. See the attached flyer for details. Open to PSD students in grades 2 through 12. Let's see your creative side, Rams! #RiseUpRams #RamsUp! #PSDRams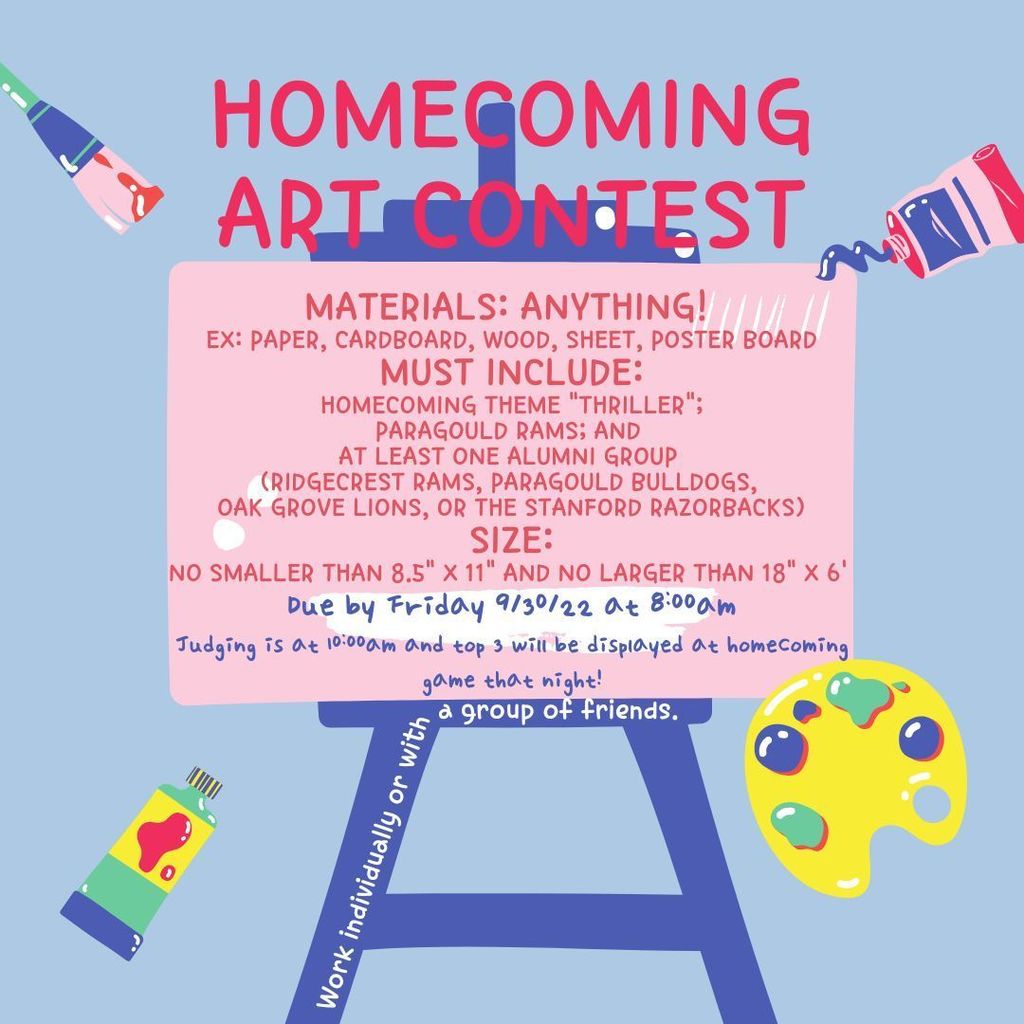 Presenting PHS Homecoming Court 2022. Congratulations, Rams! Freshmen: Freshman Maid Emily Alvarado escorted by Aden Chipman Freshman Maid Chloe Bradsher escorted by Avery Dearing Freshman Maid Aubrie Cole escorted by Lane Loftis Freshman Maid Mille Cooper escorted by Jack Starnes Sophomores: Sophomore Maid Lily Agee escorted by Landen Kelly Sophomore Maid Aniyjah Lurry escorted by Michael Lawrence Sophomore Maid Jaylee Reed escorted by Cash Wigginton Sophomore Maid Charlotte Young escorted by Asher Worsham Juniors: Junior Maid Molly Beasley escorted by Nate Brittingham Junior Maid Betzi Carillo escorted by Eric Copeland Junior Maid Alexa Jackson escorted by Lane Holden Junior Maid Mikayla Lambert escorted by Jathan Moore Junior Maid Cali Weaver escorted by Jalen Simmons Seniors: Senior Maid Emily Hill escorted by Jaden Barrett Senior Maid Aubree Mangrum escorted by Caleb Jiles Senior Maid Sloan Tripod escorted by Garron McDaniel Senior Maid Kaylee Willcockson escorted by Britt Rogers Senior Maid Jaylinn Williams escorted by Henry Thompson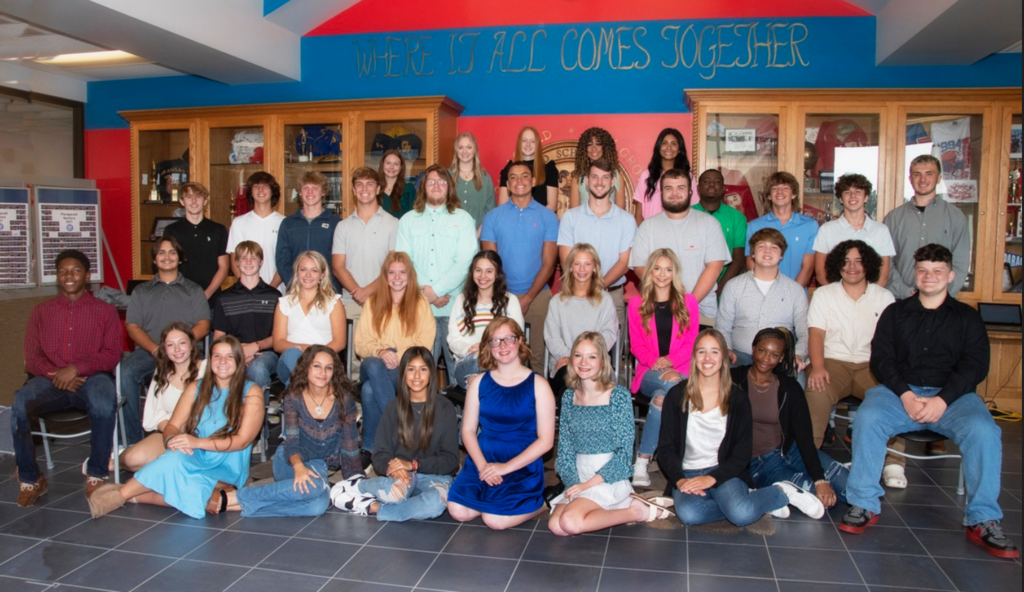 The Paragould School District is excited to invite our alumni to attend Homecoming 2022 on September 30th! Please help us spread the word. We would love to see lots of alumni in our stands! #PSDRams #RiseUpRams #RamsUp!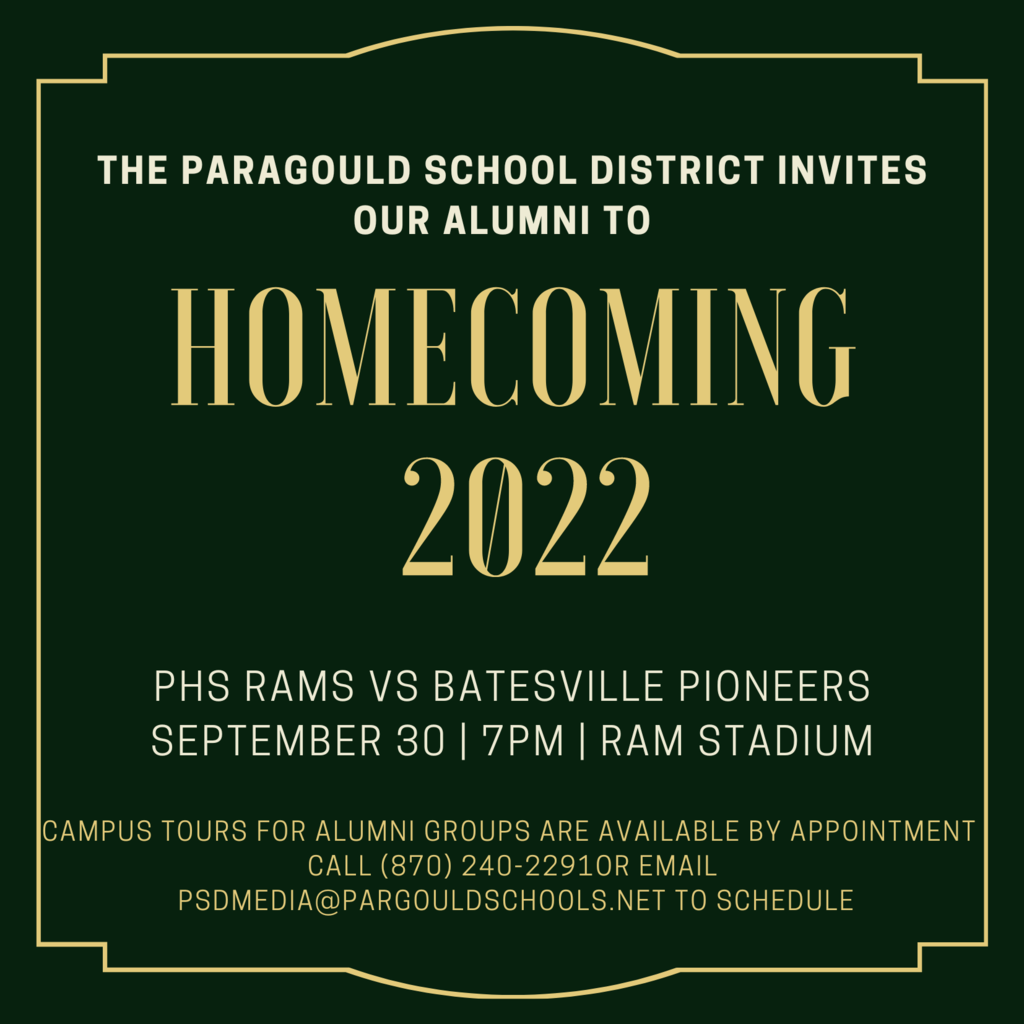 "Chat with Coach" is a new Paragould Rams Sports Network (PRSN) venture and we are super excited to share some EXCITING news with you about it! Take 50 seconds of your day and check out this video then join us each Wednesday (in person or via livestream) to chat with our coaches!
https://mail.paragould.k12.ar.us/nextcloud/index.php/s/DMccEZQpCswd6cT

Woodrow Wilson Families: Just a reminder that Monday, September 5th there will be no school. We hope you all have a safe and joyful Labor Day holiday. We're looking forward to seeing everyone on Tuesday... everyone's favorite day of the week. 😊

Health and safety will always remain a top priority for the Paragould School District. In April of 2022 the district discontinued the practice of contact tracing/quarantining of probable close contacts and reimplemented policy 4.34 as the district's response to student illnesses. We continue to utilize policy 4.34 to guide our response to illnesses. Anyone who tests positive for COVID-19 will be required to isolate at home for 5 days from the onset of symptoms or a positive test. The Arkansas Department of Health guidance states that the isolated individual may return to school on day 6 with a mask and must continue to wear the mask around others through the 10th day. If the Individual is unable to wear a mask, he/she will be required to continue to isolate for the full 10 days. If you have any questions regarding COVID-19 please contact Lynn Treece at 870-565-8686 or email
ltreece@paragouldschools.net
.