Don't forget about the flu clinic on Monday. If you haven't gotten flu clinic forms in, now is the time!

Way to go Mark Passmore Jr (Buster)! Mark is a 5th grader at OGMS and recently won all these ribbons at the Arkansas State Fair! His pumpkin weighed almost 500 pounds! Way to go!! ONLY THE BEST AT OGMS!!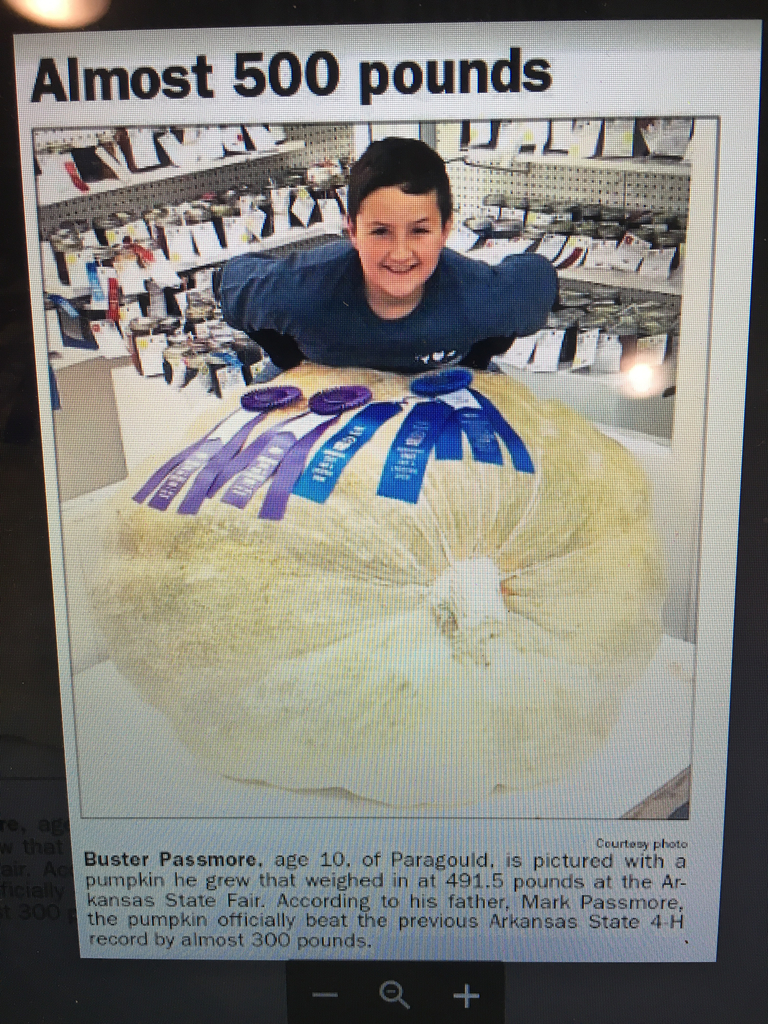 OGMS had a lot of school spirit today at the Mini Pep Rally! Thank you to the band, cheerleaders and dance team! Best of luck to all our sports teams as this is homecoming week! ONLY THE BEST AT OGMS!!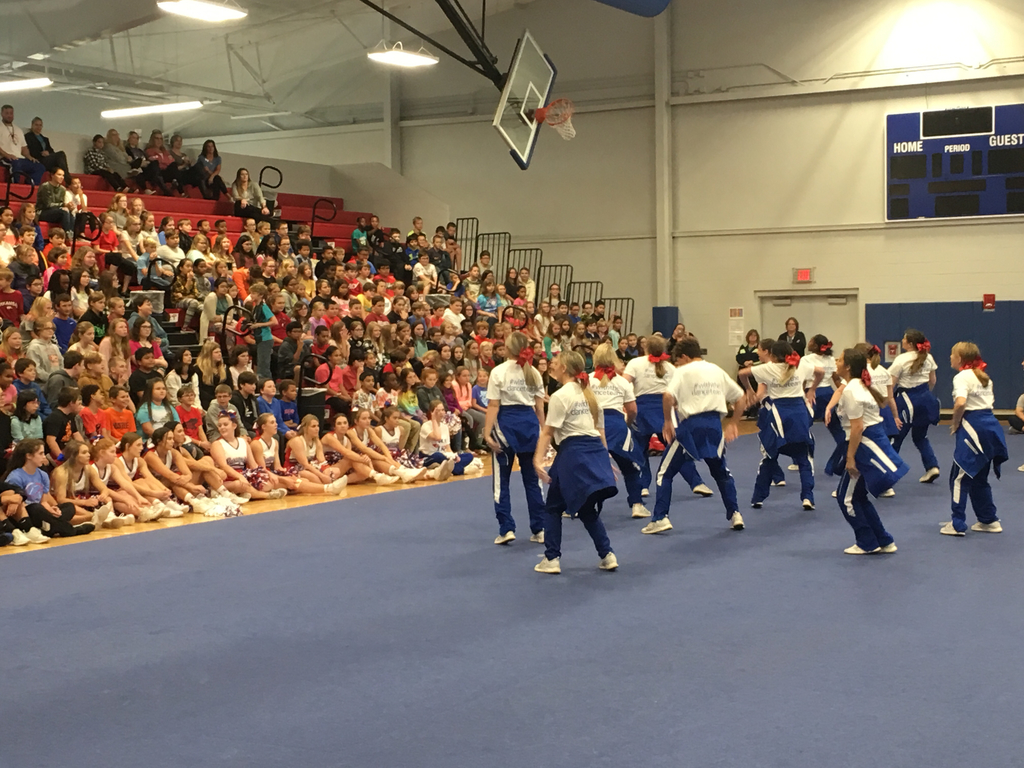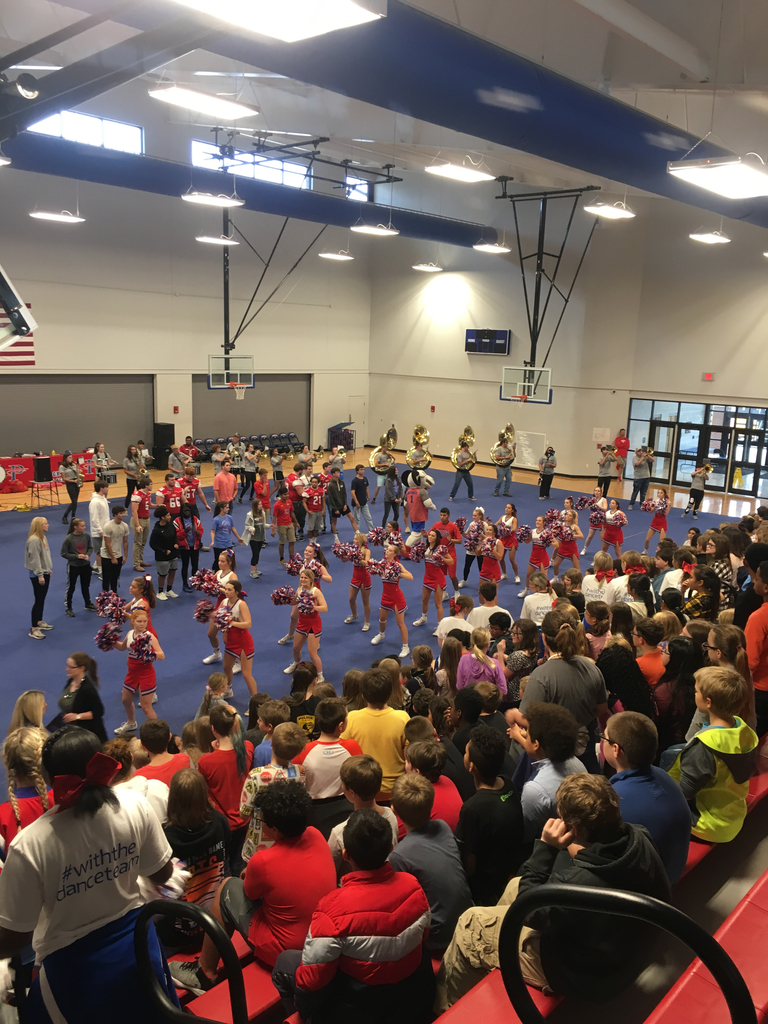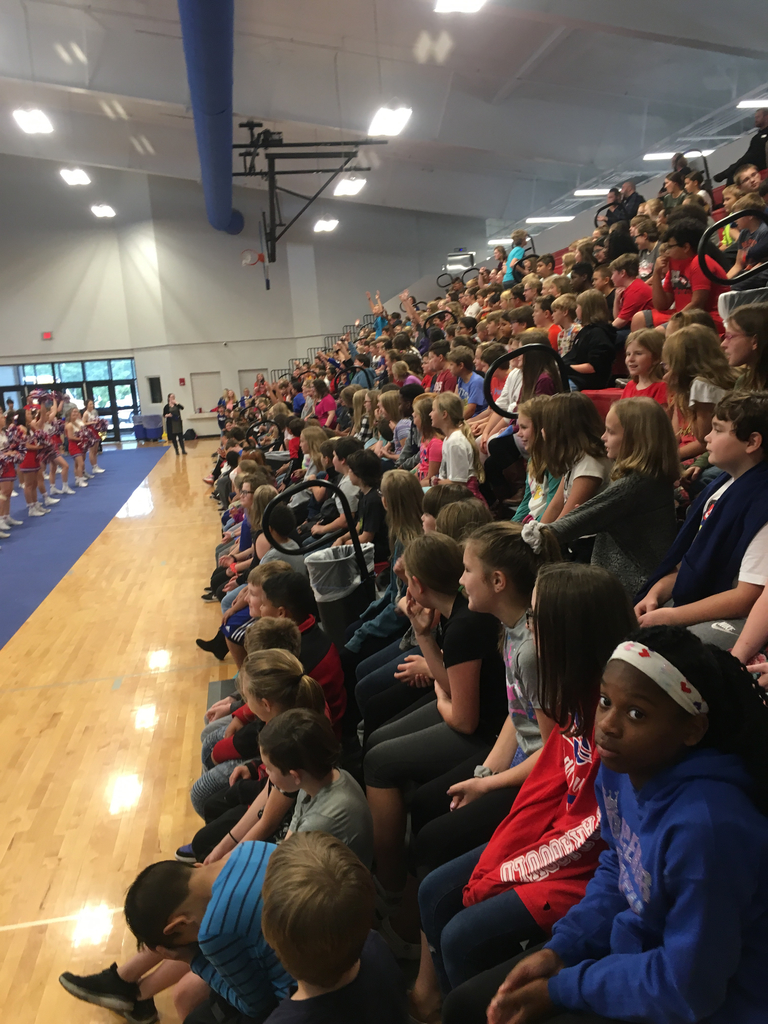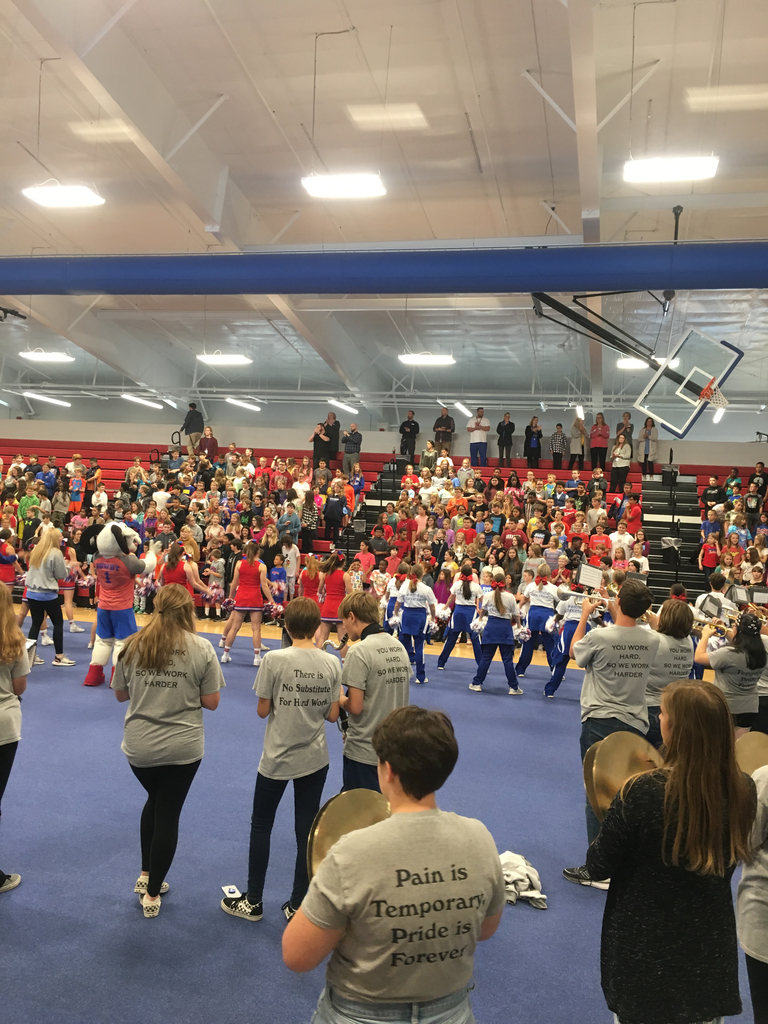 Come out and support OGMS volleyball tonight at their last home game. They will be taking on Hoxie with games starting at 6:00. Hope to see you soon! Only the Best at OGMS!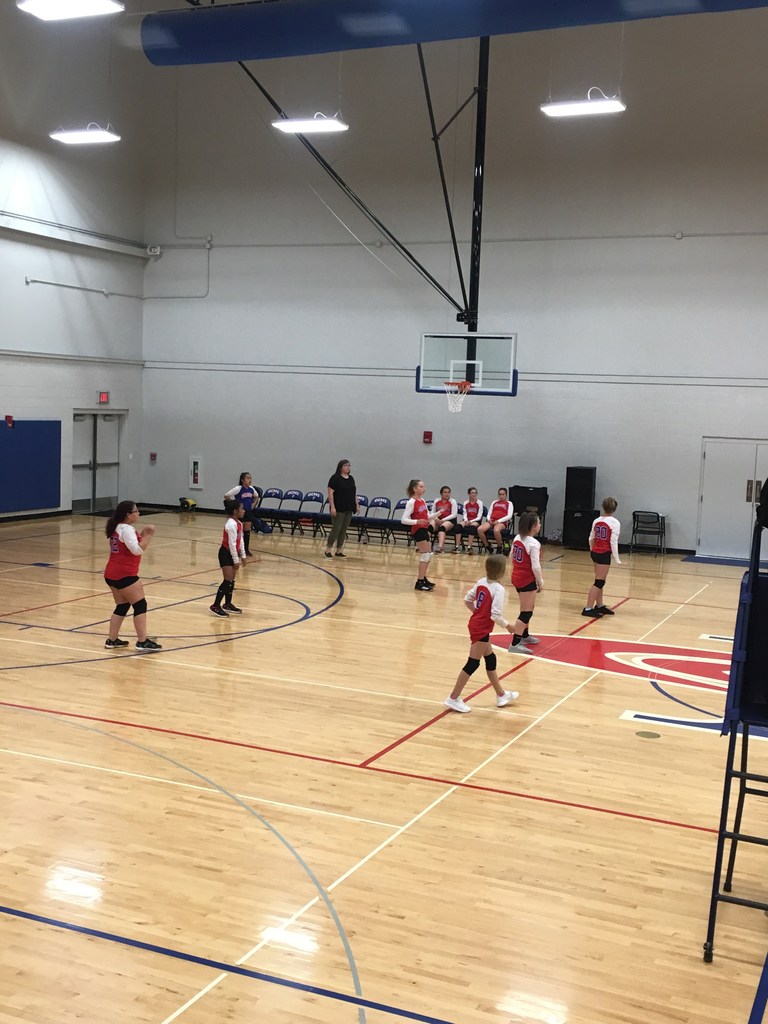 More photos from yesterday's hair cut session. Thanks again to Alexis Dearing and Carrie Carle of Lucille's Generations Salon for their time and talent. These kids are proud of their new hair cuts!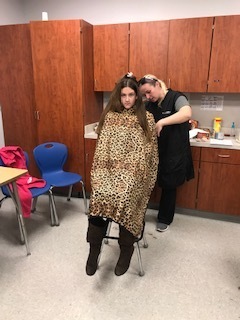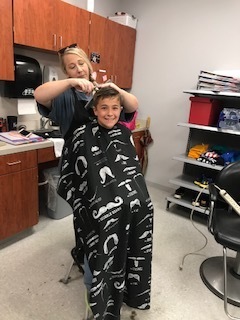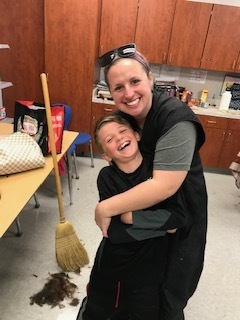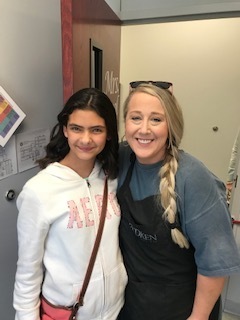 Special thanks to Alexis Dearing and Carrie Carle of Lucille's Generations Salon for using their time and talent to give a few of our students fabulous new hair cuts!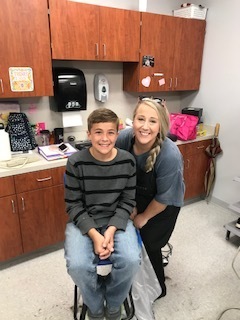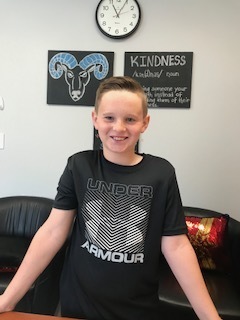 5th grade social studies classes were privileged to receive a visit from Captain Michael Harris, Firefighter Jackson Quinn, and Firefighter Blake Maynard of the Oak Grove Fire Department. Students got to learn about fire safety from these excellent community helpers. Thank you, gentlemen!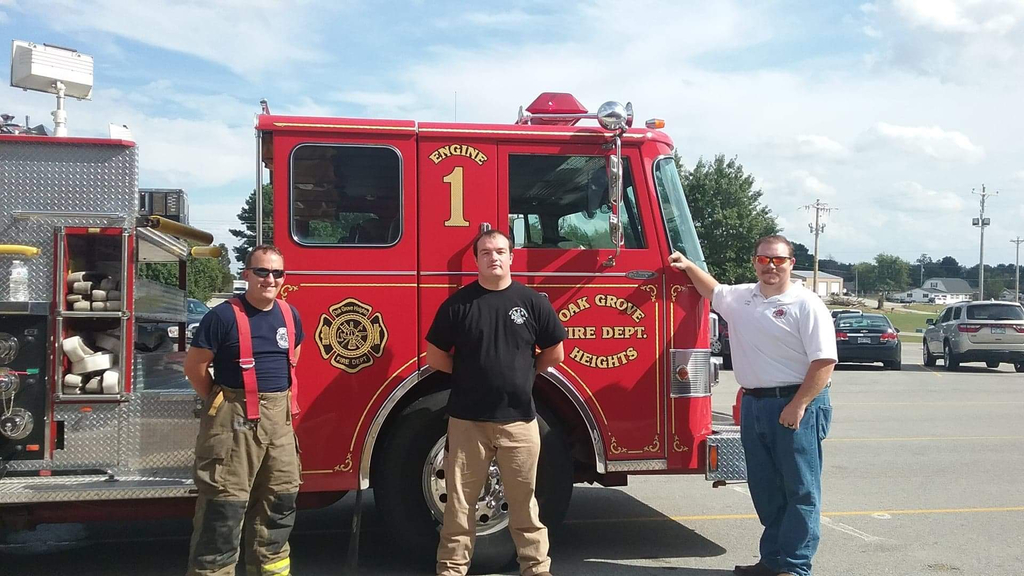 6th grade science classes participated in an outdoor lab in which they studied the pathways of stimulus through nerves in the body's nervous system.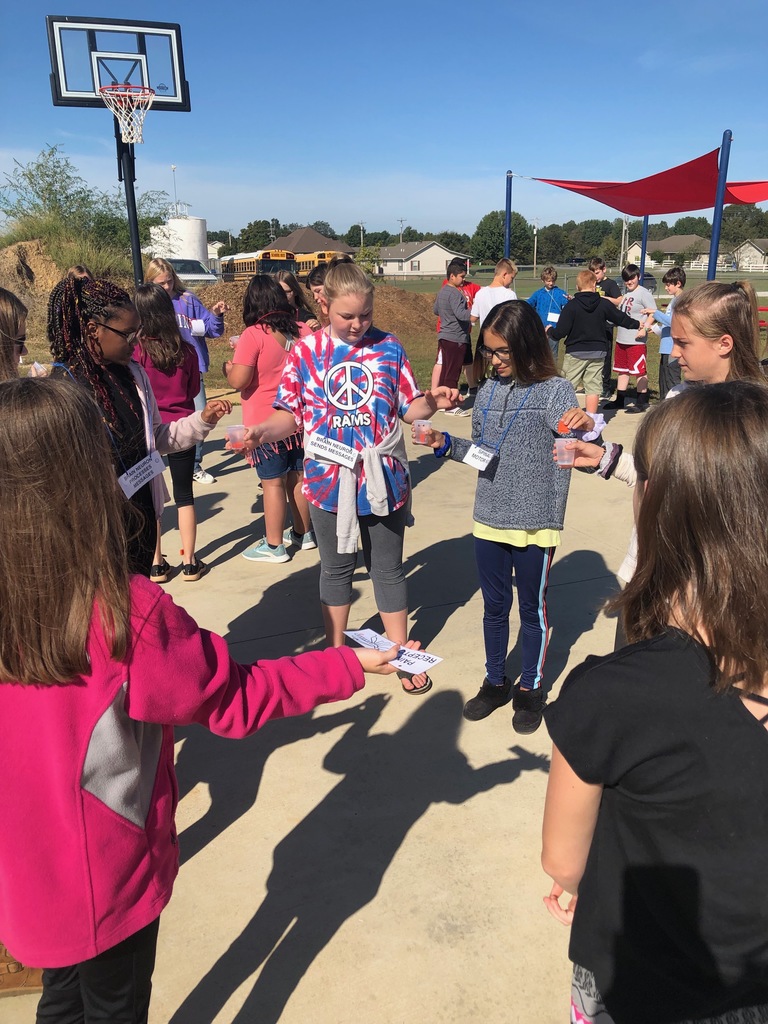 OGMS PTO Monster Mash Planning meeting will be held tonight at 5:00 pm. We hope to see you here!
Flu shot packets will be sent home today. Return by Monday Oct. 7th Clinic is Monday Oct. 21st Please make sure to fill the packet out completely & return the back 2 pages.
GOOD NEWS! Little Caesars Pizza kits were delivered early. They can be picked up starting NOW. Please come to the front office for pickup and they will direct you!
It's Pizza! Pizza! Day! If you sold Little Caesars Pizza kits, pick up is this afternoon from 2:30-5:00 in the Multipurpose Room. All kits must be picked up today since we do not have room to store them.  

Congratulations to our September OGMS Students of the month. Each one was selected from their homeroom teacher for excellent RAMS (Respectful, Accountable, Masterful, Safe) behavior. ONLY THE BEST AT OGMS!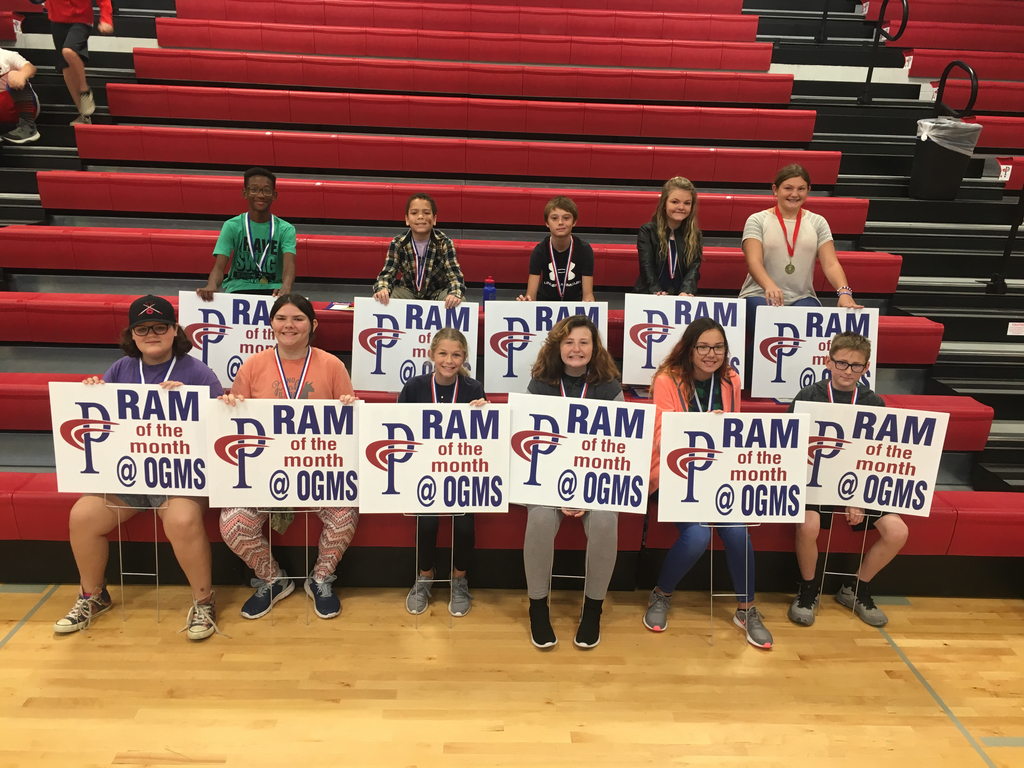 Tonight is Family Fun Night at OGMS from 6-7. Bring the family out for some board games, book giveaways, door prizes and lots more fun at no cost. Also, tomorrow is hat day for all 6th graders. They were the winning grade of our friendly competition. ONLY THE BEST AT OGMS.
Please make plans to attend our Family Fun Night this evening from 6:00 to 7:00 pm! Lots of games and fun times!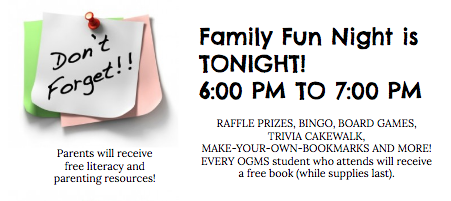 OGMS students had a great time this morning at the annual See You at the Pole! So proud of all these students and staff that supported them.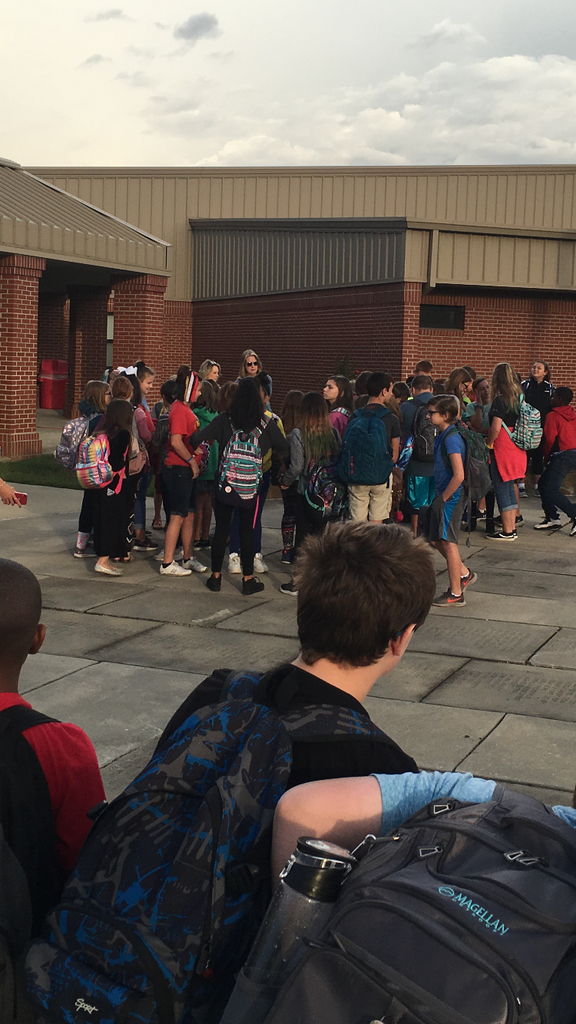 Remember our PTO meeting this evening at 5:00 pm. Volleyball parents, the meeting will be over in time to get to the 6:00 game. Our volleyball girls play Valley View tonight - come out and support them!
Mr. Hay's 6th grade science classes are getting a chance to play board games they made while studying about cells. #OGMSRams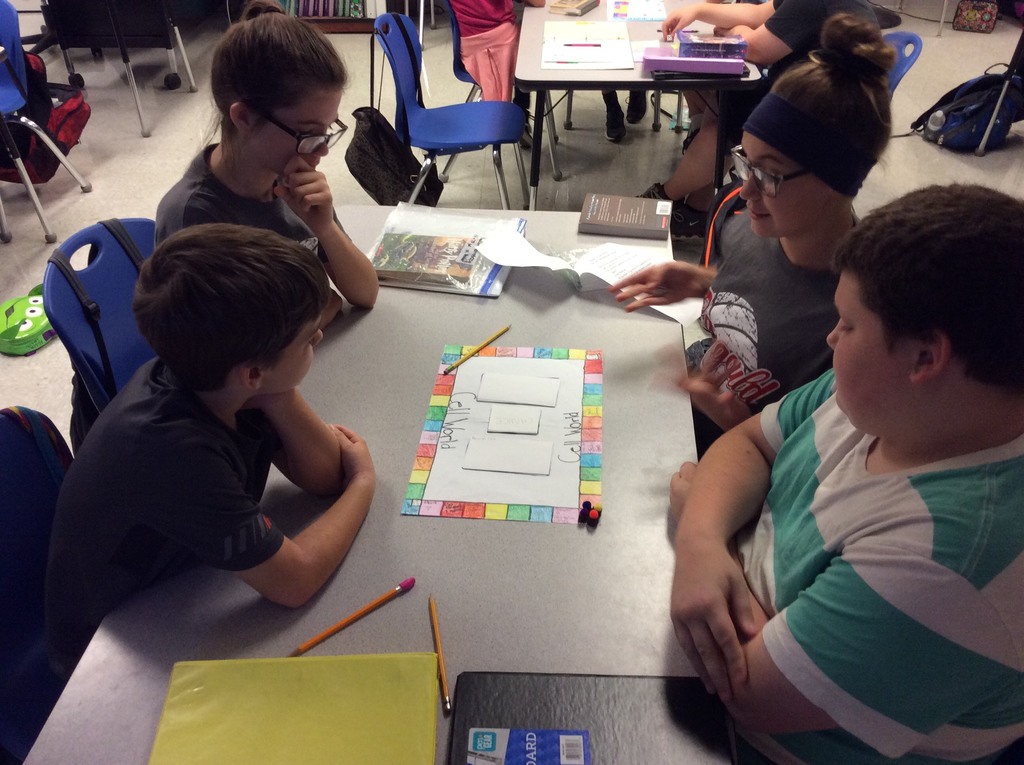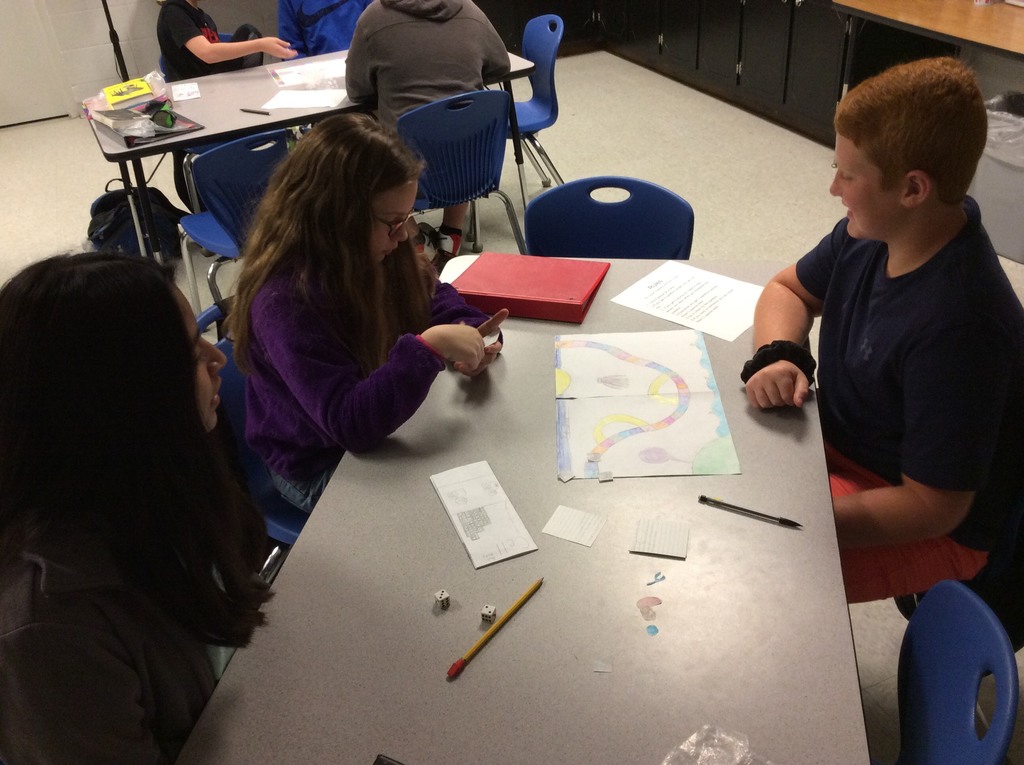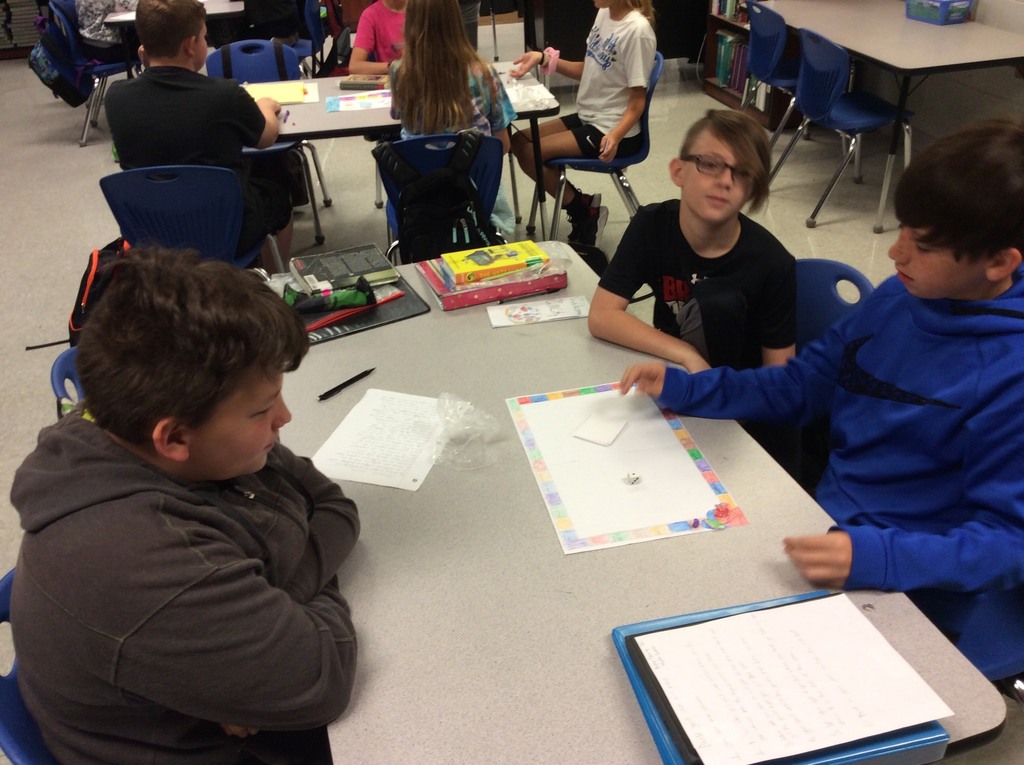 Due to Parent/Teacher Conferences this Thursday, there will be no after-school programming on Thursday, September 19. If your child participates, they will need to go home the regular way on THURSDAY. After-school programs for the rest of the week will continue as scheduled.
Don't forget about Parent/Teacher Conferences this week! Thursday, September 19 from 4:00 to 7:00 pm. Grade reports, HAC information, and ACT Aspire data will be given. Book fair will be open, and yearbooks will be available to pre-order.