Check out these everyday ways to advance brain development!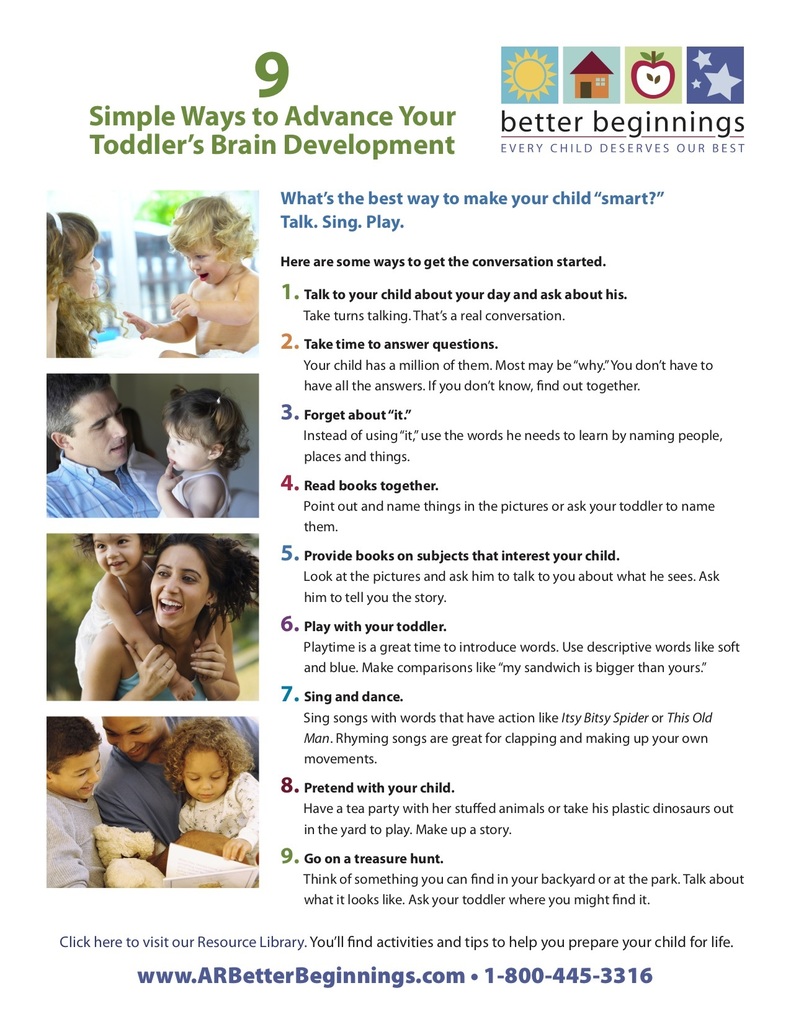 Don't forget our "grab & go" on Monday's from 10:00am-11:30am. Get 5 days of breakfast and lunch! Locations include: PJHS gym parking lot, OGMS, RAM Academy, East Side Impact Center, or Baldwin Elementary.
Play is a child's work!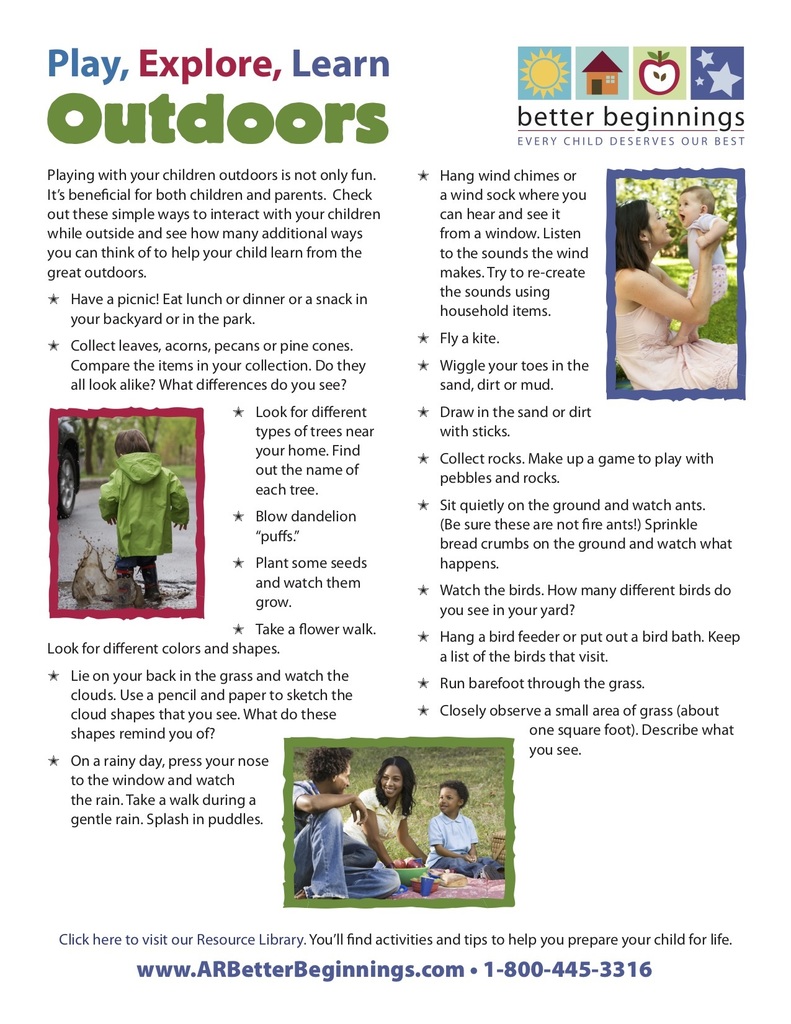 Next week's Arkansas PBS AMI is now available. If you need a printed copy, you can pick up one in the front lobby at Paragould Primary. You can also drop off completed AMI packets outside the front lobby at Paragould Primary Monday-Friday from 7:30-4:00
Reminder that completed AMI packets can be dropped off at the Paragould Primary front entrance Monday-Friday between the hours of 7:30-4:00. We miss our kiddos and hope everyone is staying safe!
Students are not required to complete any AMI work on Friday, April 9, in observance of Good Friday. We hope you have a great weekend!!
Starting April 13, there will be a box in the front of Paragould Primary School where you can turn in completed AMI packets for days 1-10. Please make sure your child's name and teacher name is on the front of each packet. Packets can be dropped off between 7:30-4:00 M-F.
STARTING APRIL 6! PSD Feeding Program- Ages 1-18 5 Grab & Go Lunch & Breakfast Meals No Charge! MONDAYS ONLY 10:00am-11:30am Locations: PJHS Gym Parking Lot OGMS Front Parking Lot Ram Academy Front Drive Eastside Impact Center Across from Labor Park Baldwin Elem Front Drive
Due to COVID-19, all schools will be closed March 16 - March 20 as mandated by the state. PSD will provide a "Drive Up and Pick Up" lunch to ANY child ages 1-18 from 10:00am - 11:30am. Children must be present per federal regulations.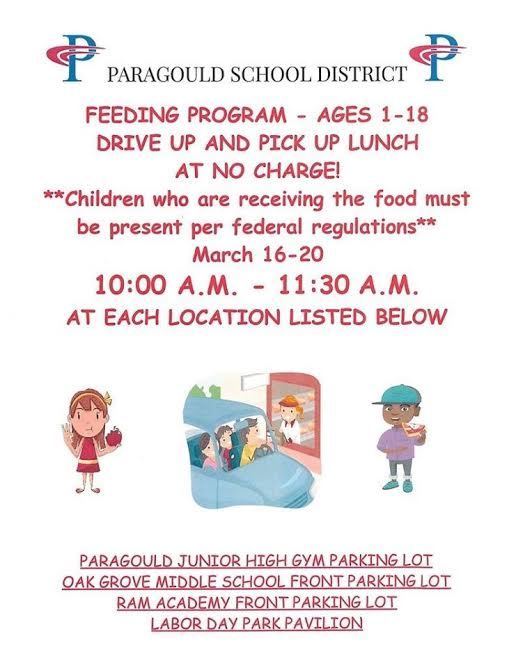 Paragould School District will be closed March 16 through March 27. Students in Mrs. Melanie, Mrs. Tara, Mrs. Ali, and Mrs. Peyton's classes are to complete days 1-5 of the AMI packets this week. March 23-27 is Spring Break. Therefore, no coursework is required during that week.

Don't forget the Ice Cream parties in your child's classroom on Friday the 14th. See your child's teacher for more information.
Great Kindness Week starts next week! See your child's teacher for details!
Christmas parties will be held Friday, December 20. You will receive a note from your child's teacher with more information soon.
Grandparents Day is Friday, Sept. 6. Check your child's newsletter for celebration times.
School of the 21st Century will be closed Monday, September 2nd, for the Labor Day holiday.
School of the 21st Century offers a free and voluntary parenting program! For more information about Parenting Partners, please call 870-240-2281.

Congratulations to the Certified Employees of the Year! Thank you for your dedication and commitment to our students and for being a part of a tremendous team of educators at PSD! #psdrams

Proud to announce the new PHS Head Boys' Basketball Coach—Jace Watson!! It's a great day to be a Ram! #psdrams