1st Period Community Service Learning delivered Christmas decorations to Belle Meade & Chateau on the Ridge today! #psdrams

PHS Rifle team members competed at North Little Rock today. Rayleigh Gonser placed 2nd, Jeffery Huffmaster placed 6th, and new to shooting from Brazil, Lucas Tors placed 12th. Great job!! #psdrams

Coach Lamb's EAST students are dedicating their time to the community by working various Christmas themed activity stations in the children's department of Belk. Their service is in connection to the holiday sales in the store. PHS students, including Jax Russom, Jazmine Madden, and Ashton White, continue to do amazing things in the Paragould community! #psdrams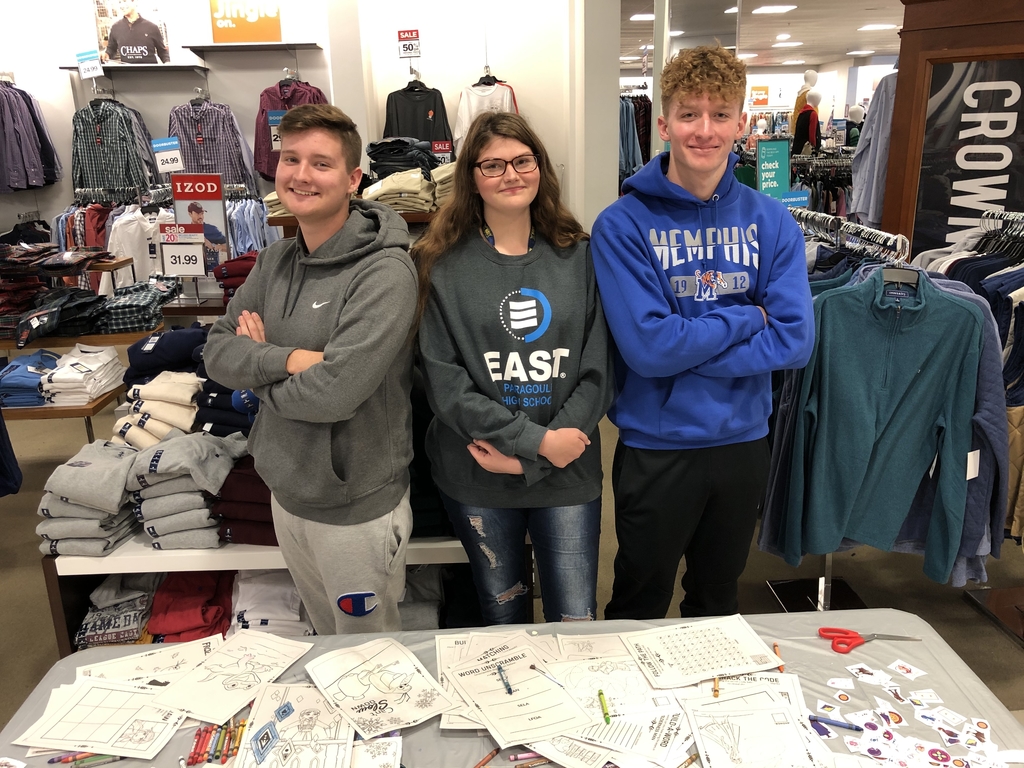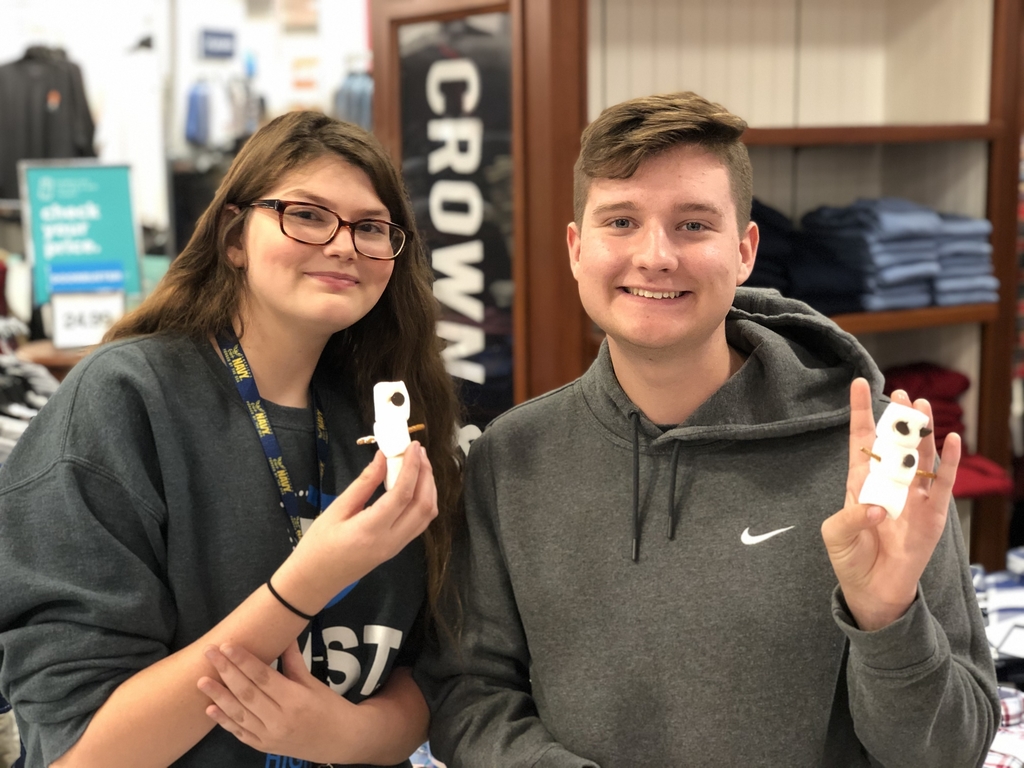 Mr. Inman's PHS Community Service Learning students took advantage of the pretty day and raked leaves at several houses. They are making a positive impact on the Paragould Community and we are so proud of them! Thank you Mr. Joel Hollis for gathering the rakes and bags for this project! Always a great day to be a Ram! #psdrams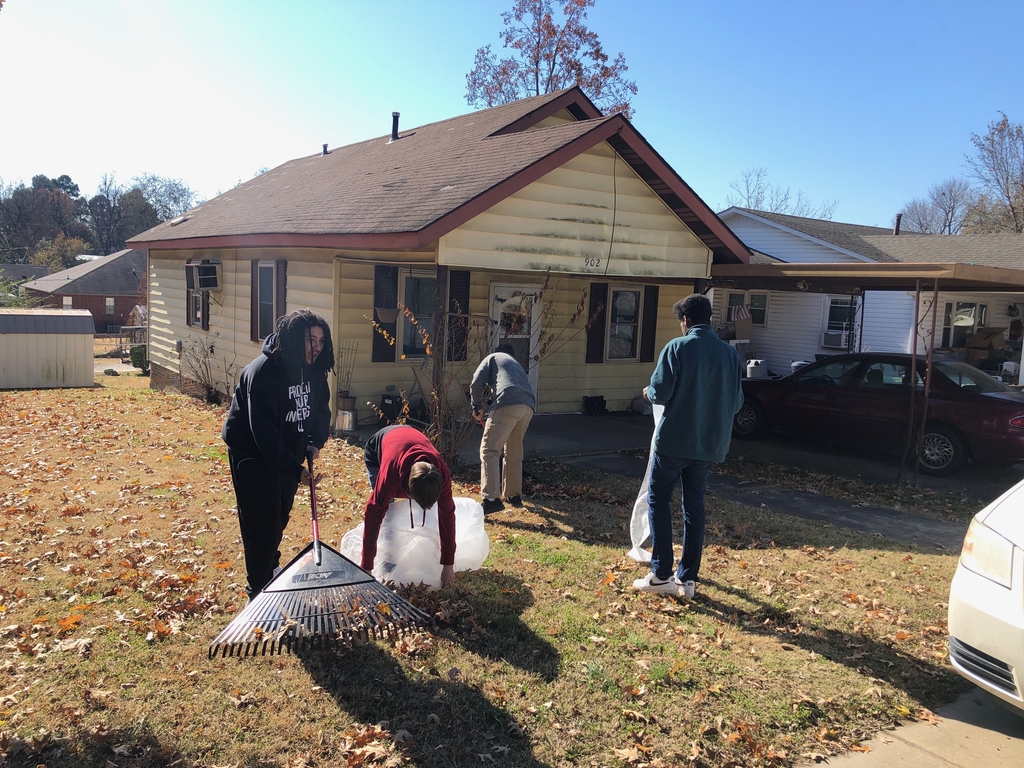 Taylor Beasley made it official today as she signed to play volleyball at Murray State University. Congratulations Taylor! We wish you all the best as a Murray State Racer! #psdrams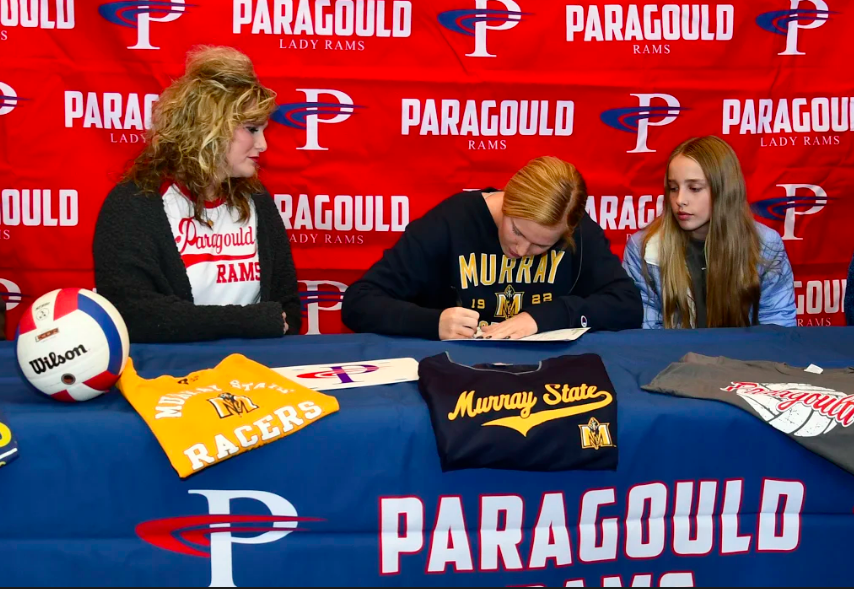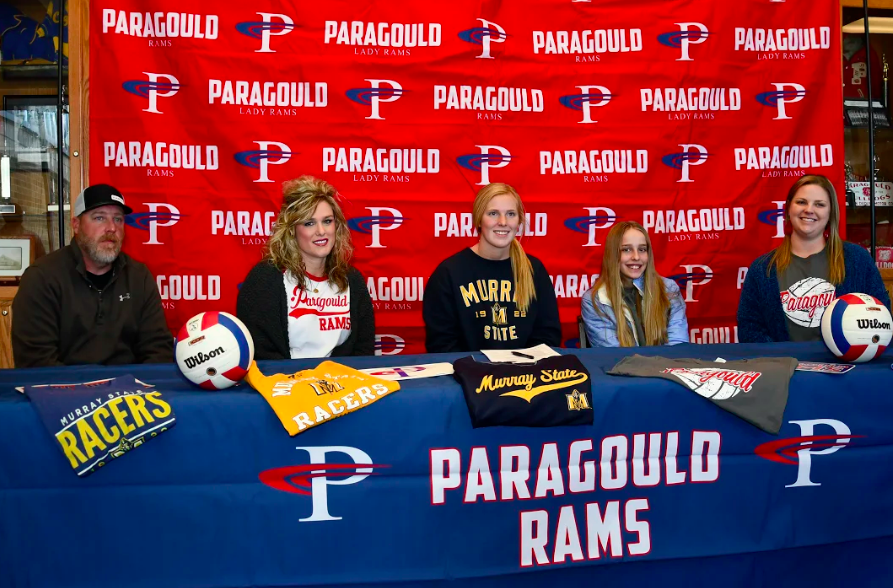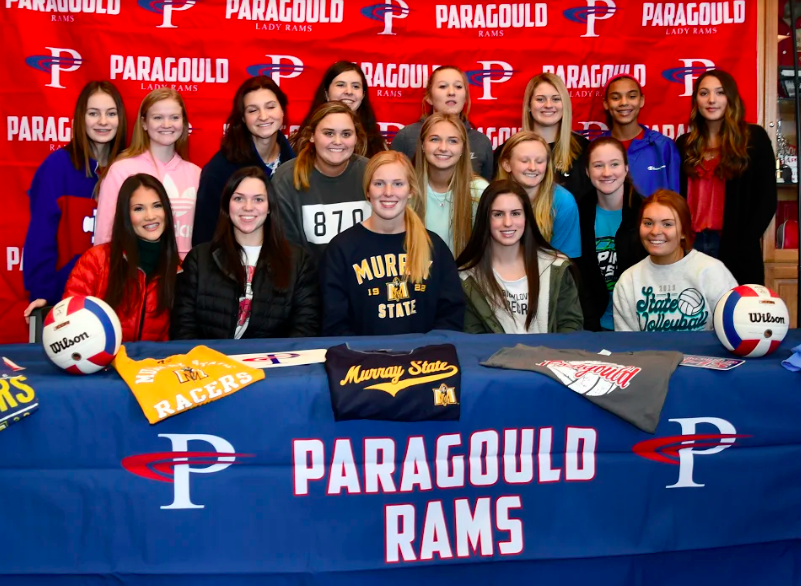 Bringing home the State Championship Trophy!!!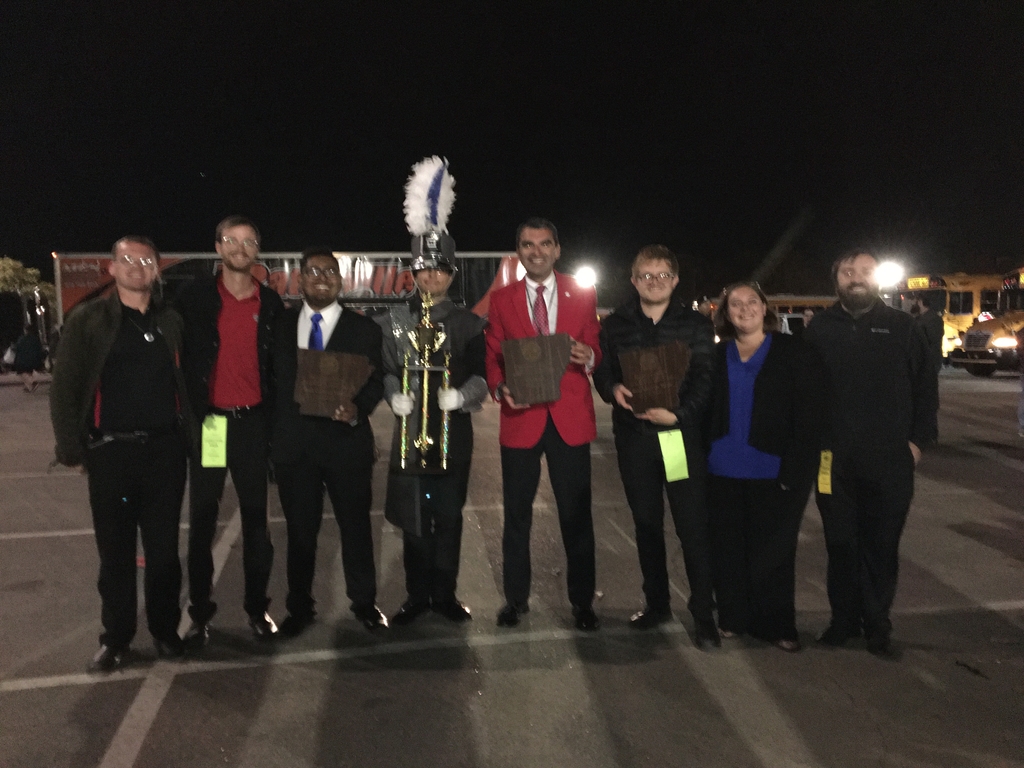 Congratulations Paragould Pride Marching Band—Class 5A State Champions!!! GO PRIDE!

Attention PJHS/PHS parents and students! This event is for PSD students in grades 7-12. If you have any questions, please contact PHS counselor, Mrs. Horn.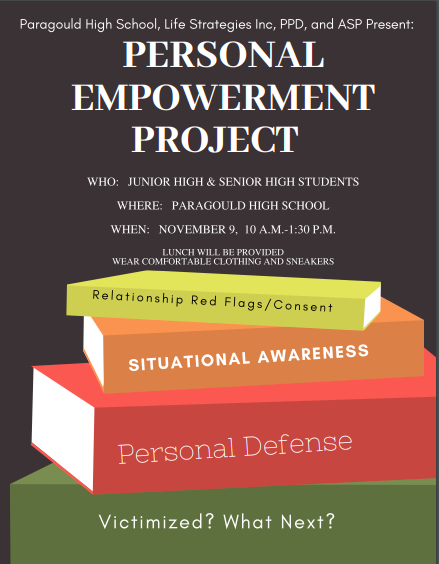 PSD students are doing great things and PSD staff strive daily to help them be successful! Parents, we need your assistance! Research shows the importance of student attendance and defines chronic absenteeism as having missed 10% or more days of school. The school year is 178 days, which means that a student who misses 18 days of school a year is considered to be chronically absent. See the attached flyer from the Arkansas Department of Education to learn more about student attendance and how to help your child build a habit of good attendance.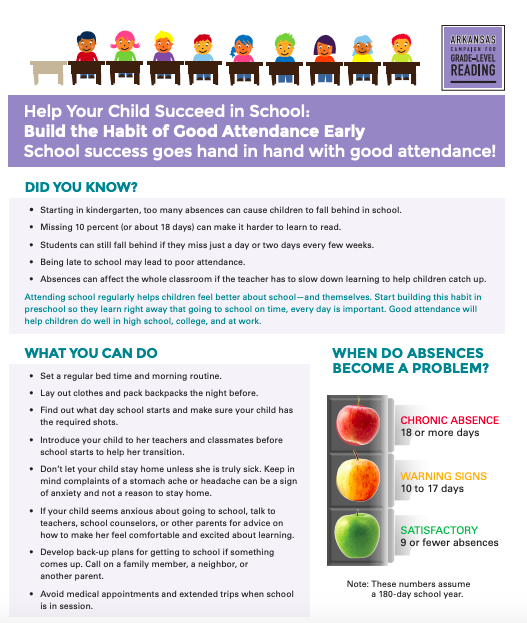 Join us for Senior Night at Ram Stadium! Senior band members and senior football players will be recognized beginning at 6:00 p.m. Pregame activities will conclude by 6:50 p.m. The Rams will play their last home football game against Blytheville at 7:00 p.m. GO RAMS!

Congratulations to the Lady Rams on their win over Sylvan Hills last night! The Lady Rams advance to the next round of state and will play in the semi-finals today at 3:00 p.m. GO RAMS!!!

Congratulations Lady Rams on a first round state volleyball victory over Greenbrier tonight! The Lady Rams will play Round 2 on Wednesday, October 30, at 7 p.m. in Hot Springs. Let's Go Lady Rams! #psdrams

Just in time for the holidays! Paragould Pop Sockets are here and are available at the central office for $10.00 each. Go Rams!

CROSS COUNTRY TEAM PARENTS: The Cross Country team will be traveling to Hot Springs on November 8 for the State Cross Country meet on November 9. The team will be staying at Holiday Inn Express and Suites, 206 Mehta Court, Hot Springs. 501-463-5600.

Congratulations to Mattie Neighbors, 2019 PHS Homecoming Queen!

All cross country members improved their times! Shawn Winn placed 11th out of 110 runners! Front row, left to right: Sam Wood, Shawn Winn, and McKenzie Minor. Back row, left to right: Ethan Barnes, Peter Bakich, Chance Espinoza, Orlando Oliver, Noah Huffman, Arianna Oliver, and Victoria Slayton. Great job! #psdrams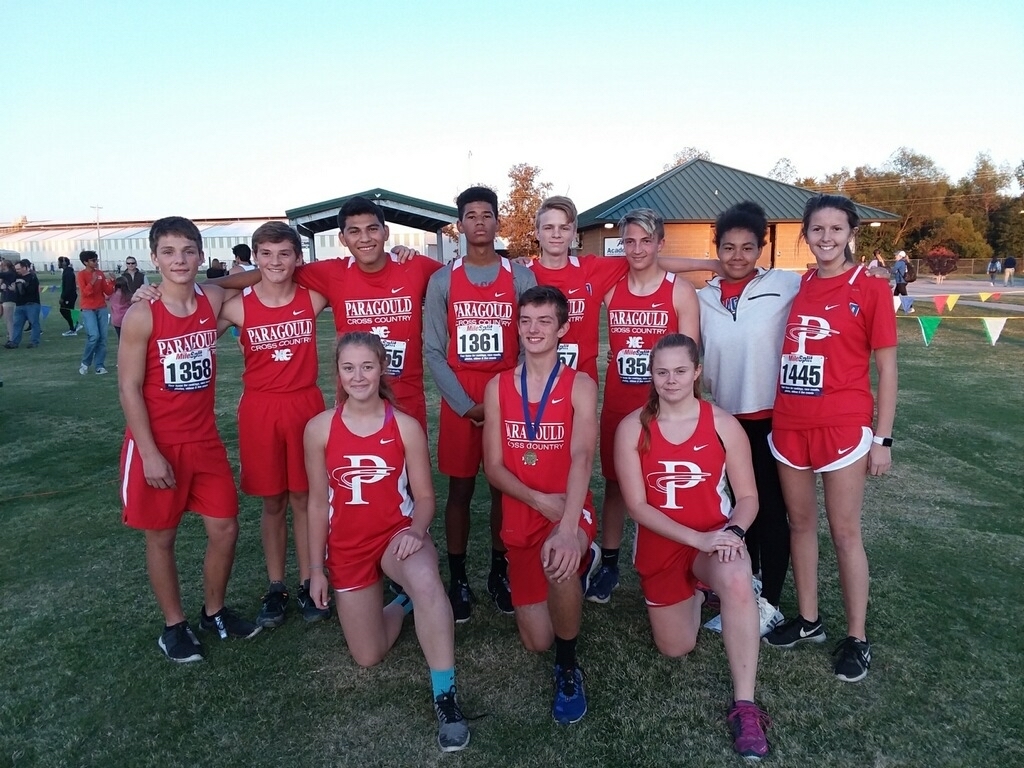 Congratulations OAK GROVE MIDDLE and PARAGOULD JUNIOR HIGH for being recognized by the Office for Education Policy (OEP) at the University of Arkansas as schools where students demonstrated high growth on the ACT Aspire! OAK GROVE MIDDLE received the following awards: Statewide High Overall Growth: Middle Level Statewide High ELA Growth: Middle Level High Overall Growth: Middle Level (Northeast Region) High ELA Growth: Middle Level (Northeast Region) PARAGOULD JUNIOR HIGH received the following awards: Statewide High Overall Growth: Middle Level Statewide High Math Growth: Middle Level High Overall Growth: Middle Level (Northeast Region) High Math Growth: Middle Level (Northeast Region) Way to go OGMS and PJHS!!! #psdrams

Sarah Sellen has been named a finalist in the QuestBridge Match Scholarship. QuestBridge partners with 40 colleges, including Yale, Vanderbilt, Duke, Princeton, and MIT, to offer full four-year scholarships worth over $200,000. This generous scholarship will cover tuition and fees, room and board, books and supplies, as well as travel expenses. QuestBridge notified Sarah of the final steps she will be taking in the next month to finish the scholarship process. We wish Sarah the best of luck in the final steps!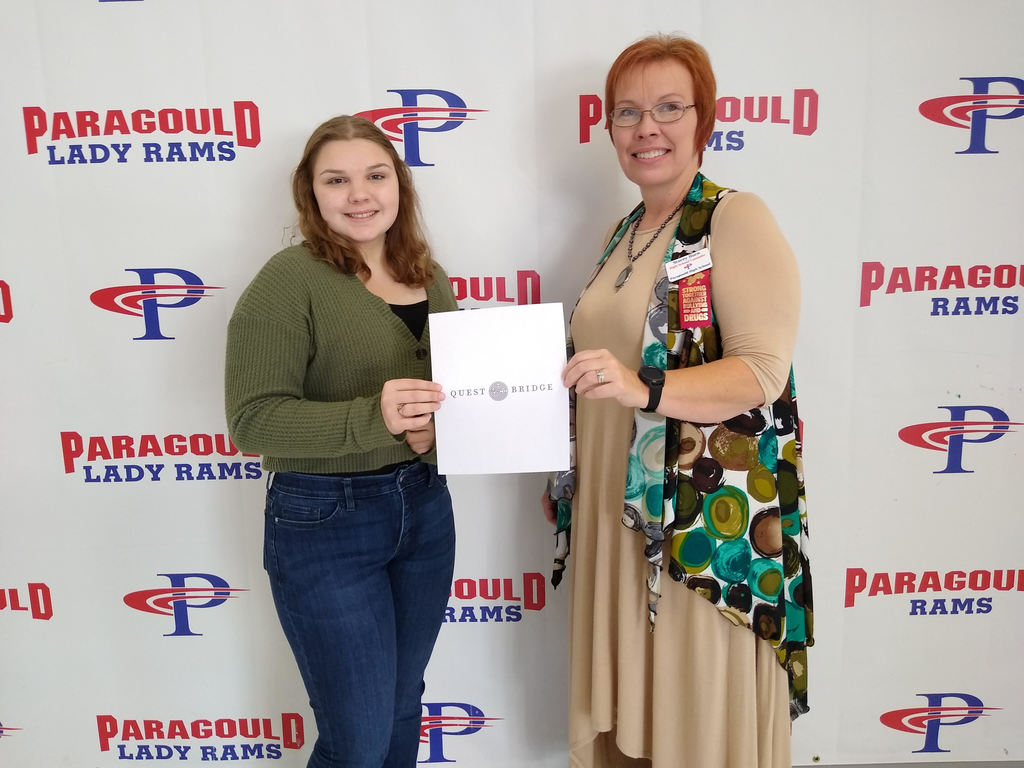 PHS Dancers had a clean sweep this weekend at the Sheridan Invitational Dance Competition! They took first place in all four categories: Jazz, High Kick, HipHop, and Pom. Senior Aaron Fisher and Junior Molly Linam placed first in Ensembles, while Sophomore Natalie Horner placed first in Solos! It's a great day to be a Ram! #psdrams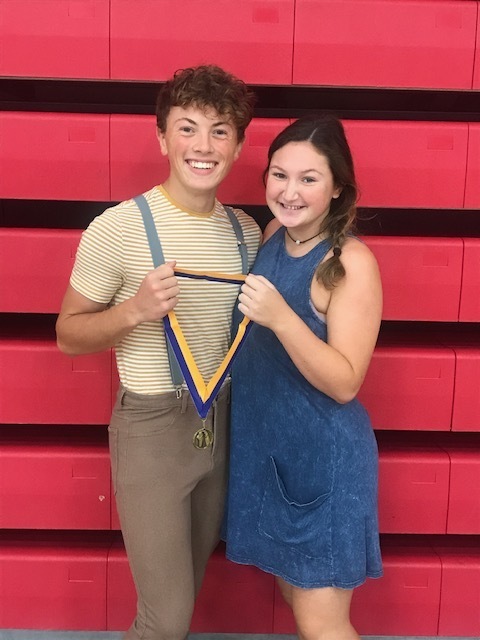 Storms are predicted for tomorrow morning. We will be monitoring the weather closely, especially during the early morning bus routes. We appreciate your patience as the storms could impact the pick up times for bus riders.