Congratulations to the 2023 Homecoming Court!

On September 16th several JROTC students participated in the Shiloh Land Navigation field trip. This experience provided an excellent opportunity for JROTC students to be presented with leadership challenges while being mentored by their instructors. Go rams!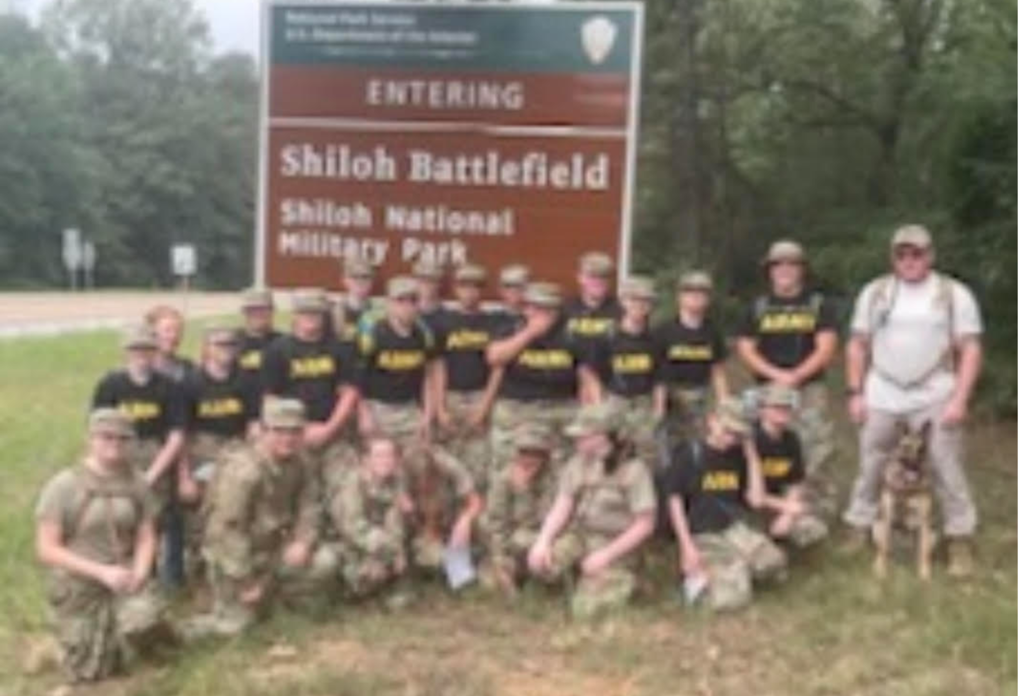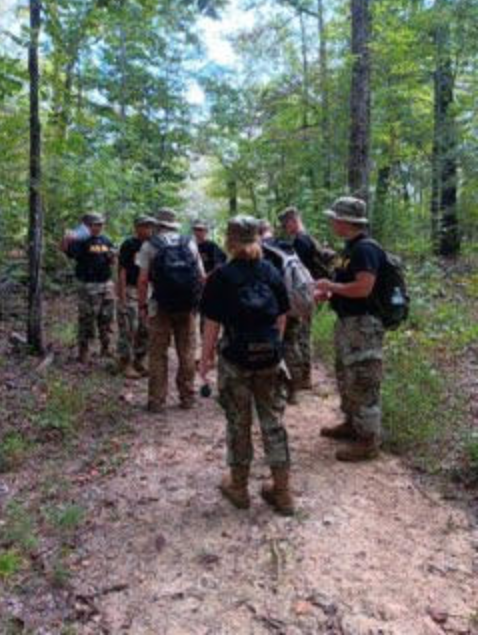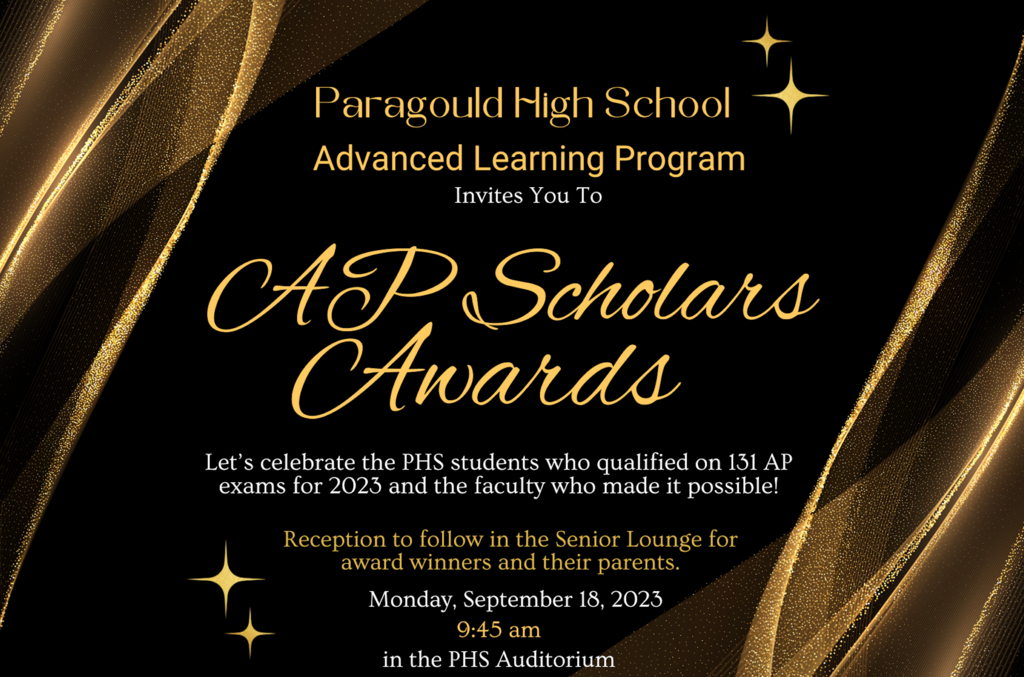 PHS Seniors, Prestige by Lifetouch will be here next Wednesday, September 20th for Senior picture makeups. This is for students who did NOT take their senior pictures during the July summer sessions. A student list has been sent out with a schedule for times to all of the seniors. Lifetouch will take Formal and Cap and Gown portraits. There is a $10 Sit Fee due at the time of your session. Prestige is our schools' official photographer. No other portrait will be accepted for the yearbook. Students who want their portrait taken again after this summer's sessions will have to pay an additional $10 Sit Fee. This will be the seniors last opportunity to take portraits.

PHS Juniors and Seniors: Jostens will be back on campus this Friday, September 8th. Students will be able to place their orders for both graduation supplies and class rings. Please read the attached image for more information.
And that's a sweep! Sr. Lady Rams volleyball win third set 25-18. Great win!
Sr. Lady Rams win second set 25-12!
Senior Lady Rams win first volleyball set 25-14 over Searcy.
Lady Rams Sr JV win second set 25-22 against Searcy. Varsity up next!
Your Lady Rams Senior JV Volleyball team fall short in the first set 25-21 against the Searcy Lady Lions.

Just a reminder, Picture Day for PHS 9-11th grade students is tomorrow, August 30th!

Picture Day for students in grades 9-11 is scheduled for next Wednesday, August 30th! Students will be dismissed by grade/last name via intercom throughout the day to come have their picture taken in the PHS Auditorium.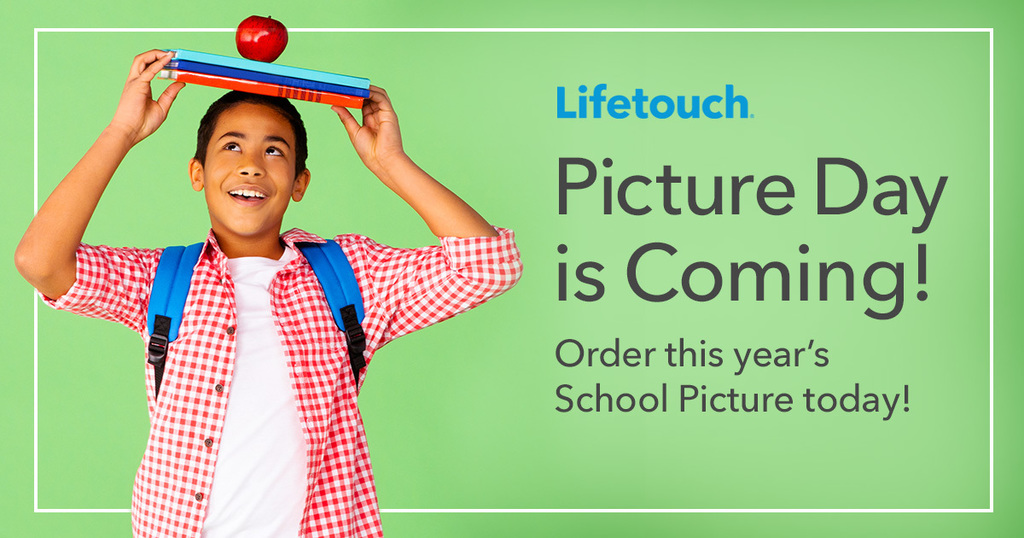 Jostens will be on campus next Friday, September 1st to present to the Senior class for ordering graduation supplies and to the Junior class for class rings. Students please make plans to be in attendance. These meetings will be held at 9:30am in the auditorium beginning with the Senior class, followed by the Junior class. Order day will be the following Friday, September 8th.

Just a reminder, PHS Open House will be held tomorrow evening from 5:00-7:00pm. Students will be able to pick up their schedules and meet their teachers. The following meetings will also take place: 9th Grade Student/Parent Orientation Meeting, Auditorium, 6:00pm Parent meeting for students enrolled in concurrent college courses, 6:00pm, Cafeteria (Originally scheduled for the Old Band Building, will now be in cafeteria) Parent meeting for students enrolled in AP Courses, 7:00pm, Cafeteria

This year's theme is "It Takes a Village". Today we are opening up the sale of theme shirts to all in our Ram village and that means YOU! Support the Rams and buy one before the shop closes on 8/21/23. Use the QR code on the flyer to order or check out the link on our website.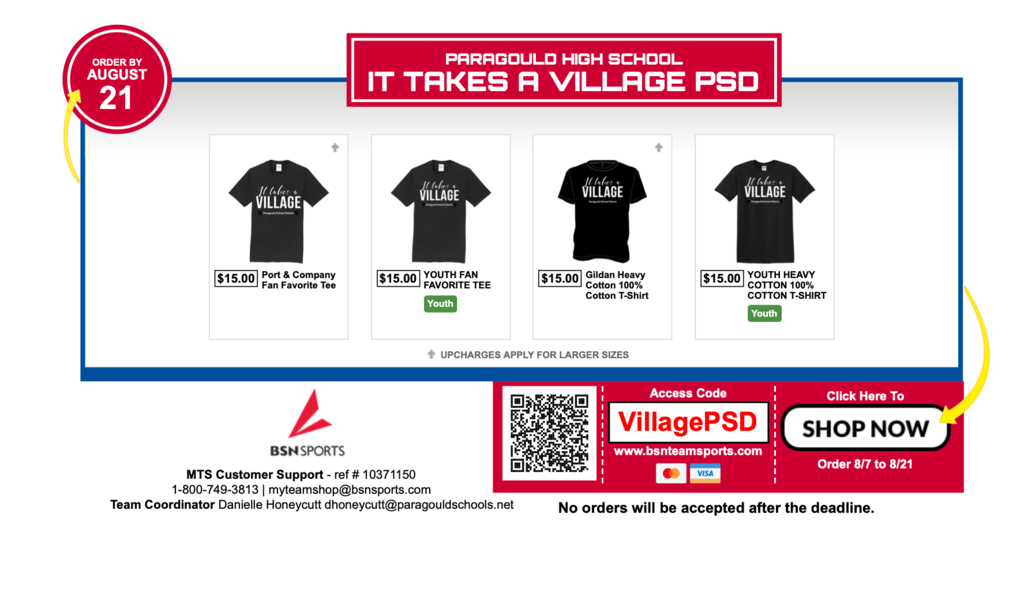 The staff and students of the Paragould School District volunteered at the United Way's Stuff the Bus event today. We'd like to say thank you to the patrons of Paragould who generously gave to our students.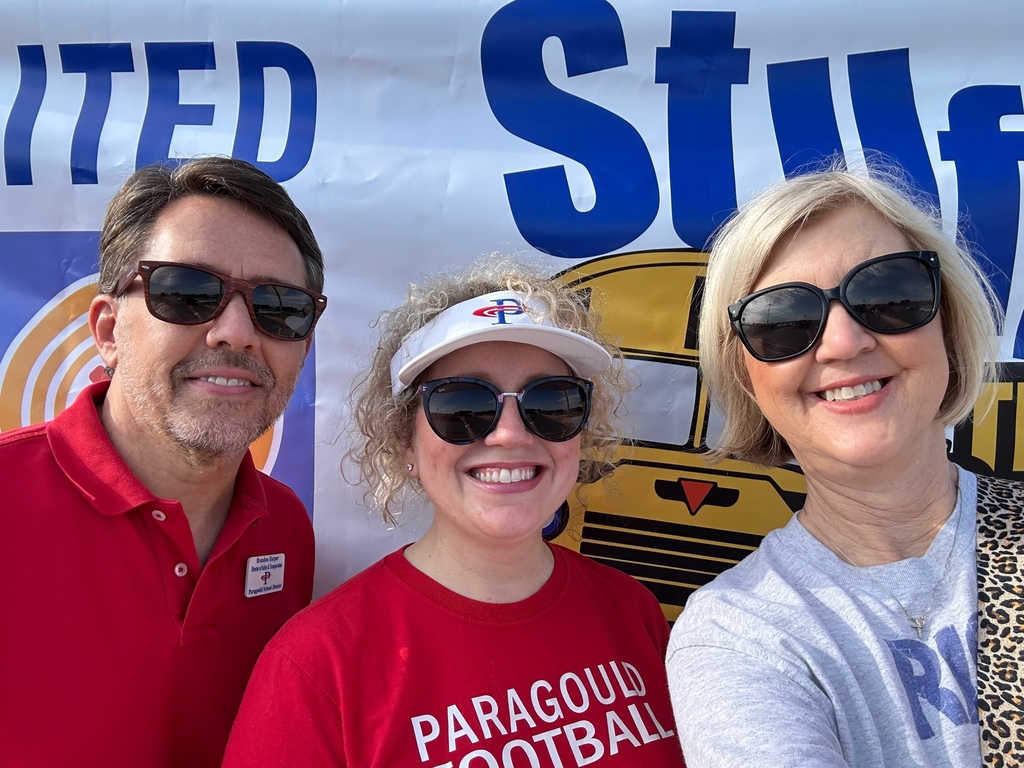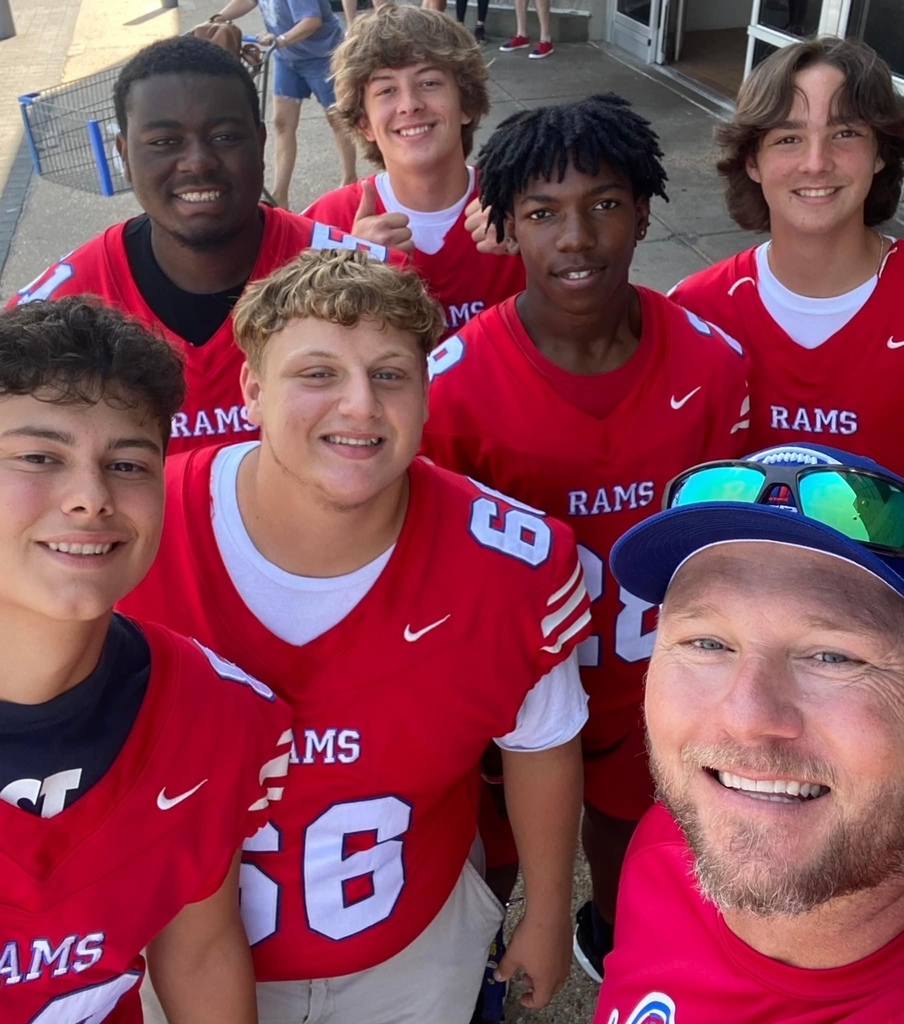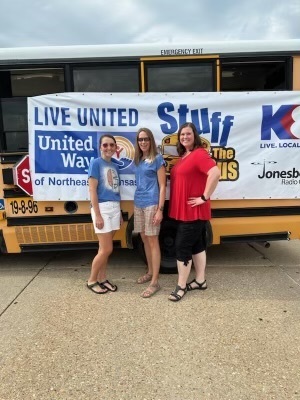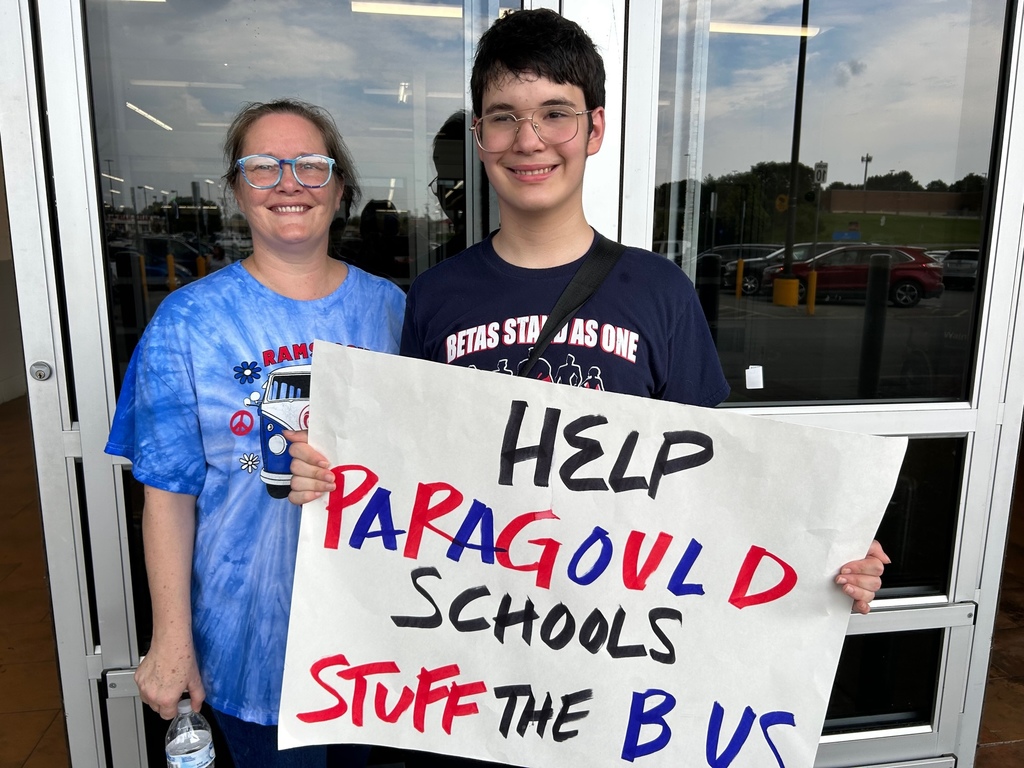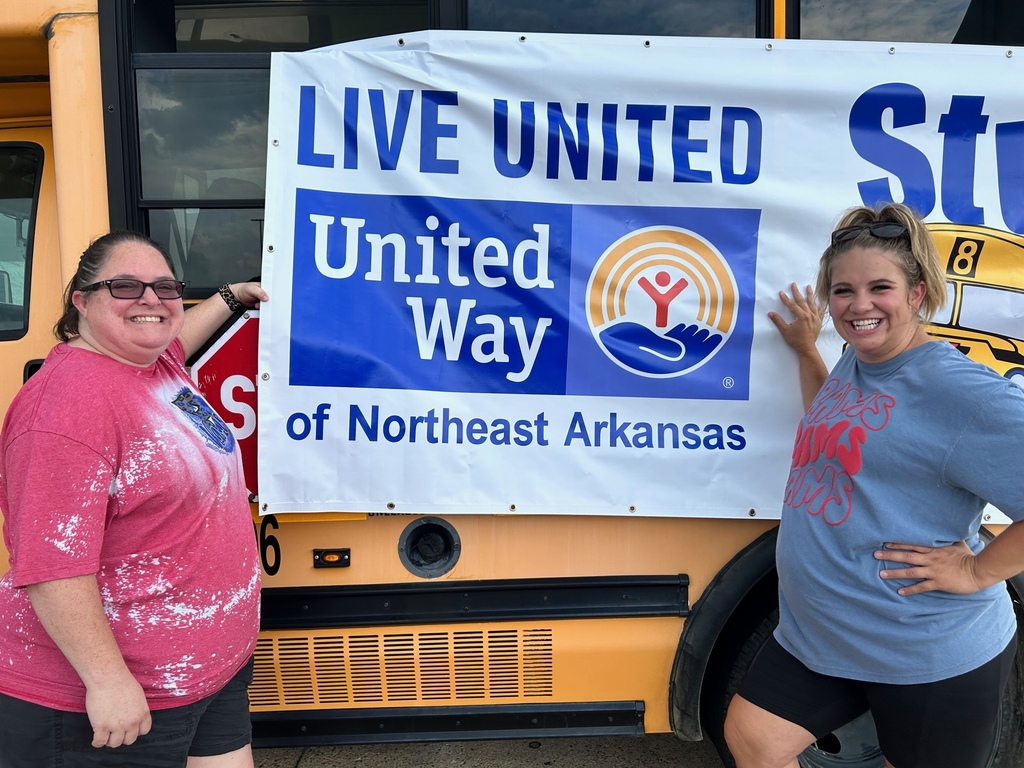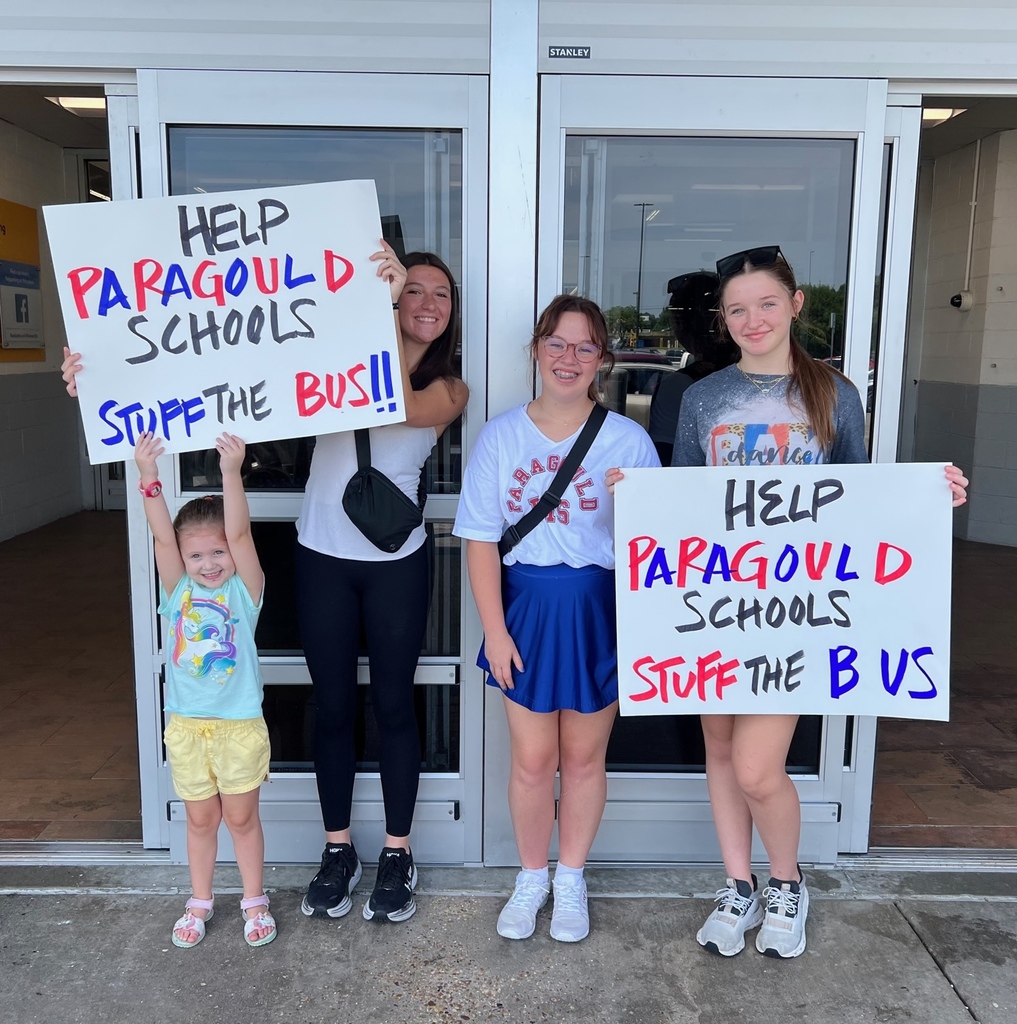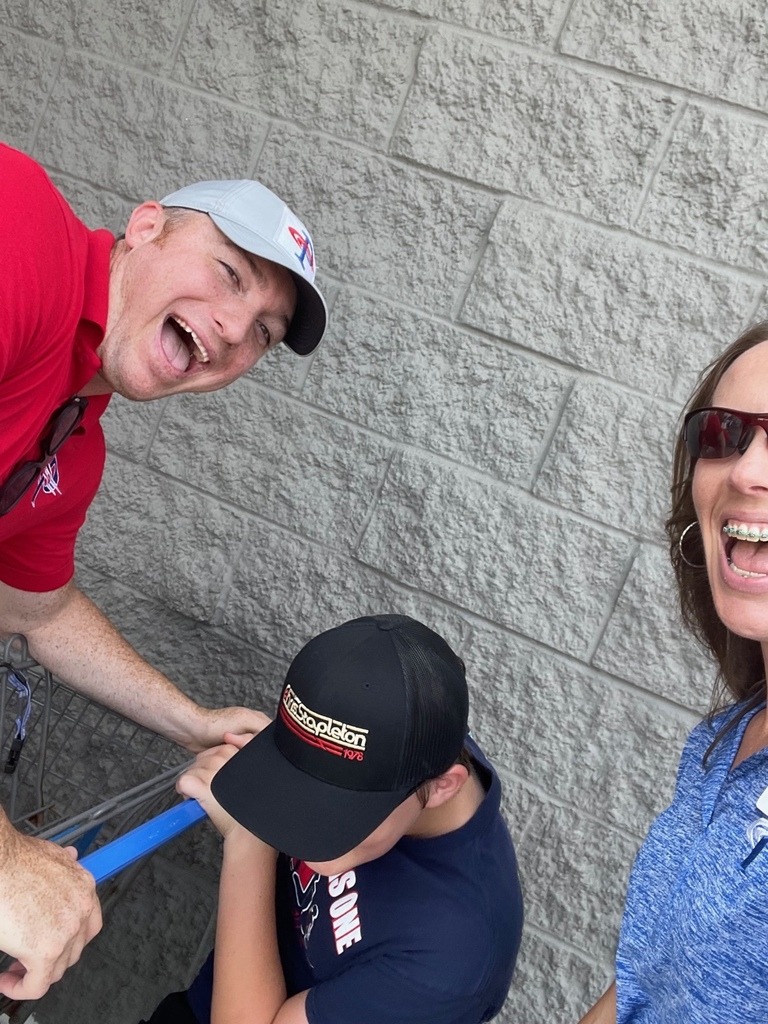 We want to welcome our new teachers that will be at PHS this school year! Heath Lamb, CTE/Sports Medicine Sarah Johnson, Algebra 1/Geometry Alicia Gordon, Agriculture Sarah Scorfina, ELA Zach Kent, CTE/Broadcasting Julia Lorenzana, History Randy Phillips, Football/PE Jacob Whittle, Physical Science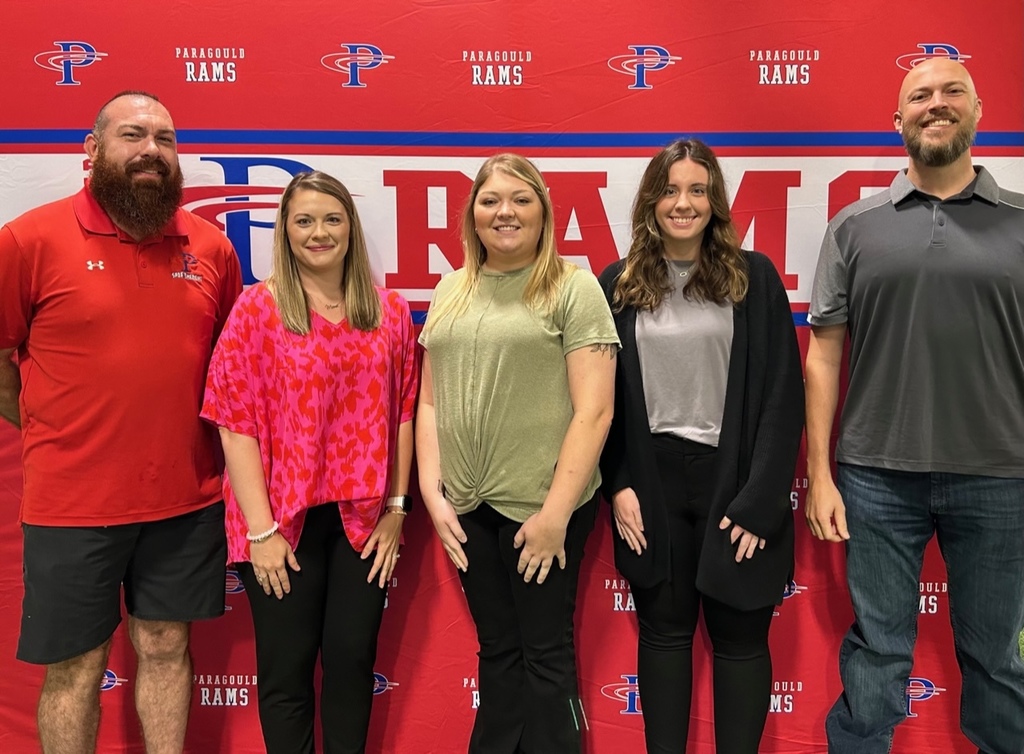 Your Paragould Rams will be at Walmart on West Kingshighway in Paragould on August 5th collecting items to STUFF THE BUS! All donated items stay right here in Greene County schools.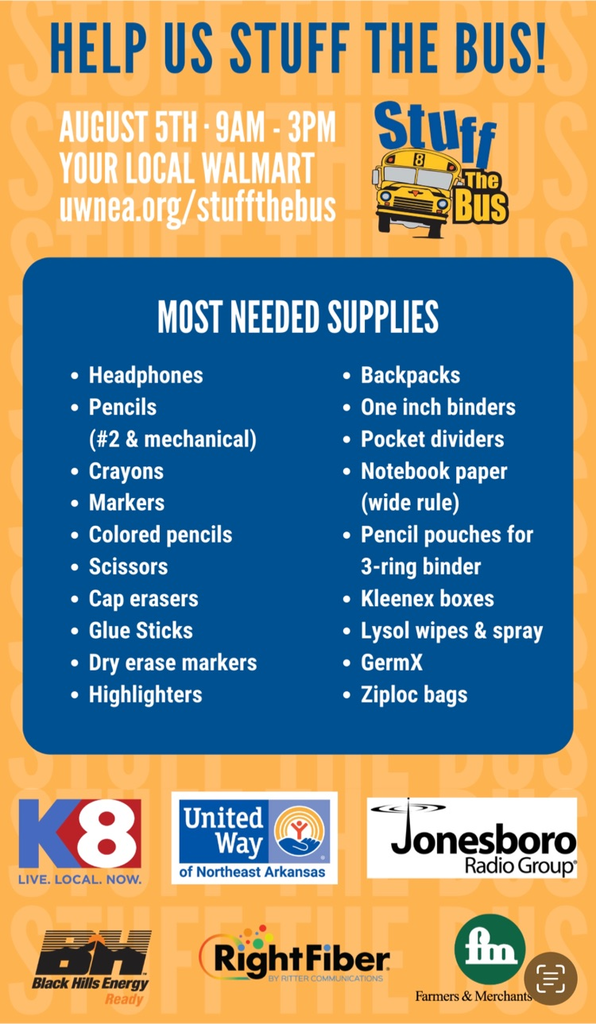 PHS Parents: There will be a parent meeting for all students that are enrolling in college concurrent course(s) for the 2023-24 school year. This meeting will be during open house, at 6:00pm in the old band building, we will have signs posting the location of the meeting. Please make plans to attend this meeting as representatives from Arkansas State University will be discussing enrollment and give you important information, parent signatures will be needed to complete enrollment in concurrent courses.

PHS Senior Parents: Just a reminder, please schedule your child's senior picture on
https://prestigeportraits.com/
if you have not already done so. Senior pictures will take place next week ,July 10th,11th, and 12th at Paragould High School . A $10 sitting fee must be made to Prestige by Lifetouch for senior pictures. A makeup date will be announced later during the school year, but we encourage everyone to schedule these this summer. Parents/family members are welcome to attend!