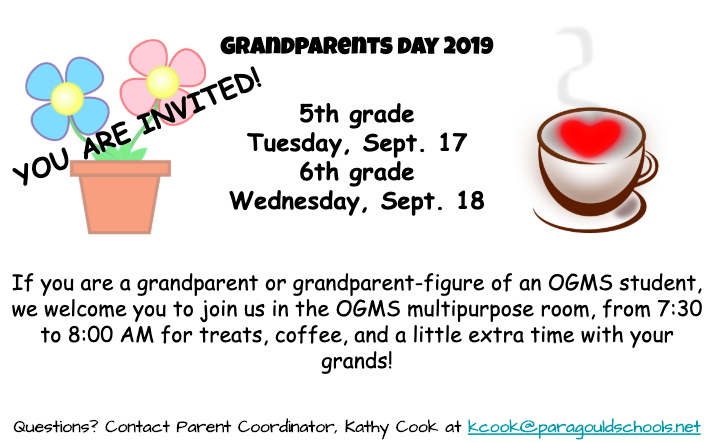 Calling all grandparents!
Kathy Cook
Tuesday, September 10, 2019
OGMS would like to formally invite grandparents or grandparent-figures of OGMS students to our grandparent celebration next week. Because of parking and space, we split our mornings by grade. 5th grade will celebrate on Tuesday, September 17 from 7:30 to 8:00 am; 6th grade will celebrate on Wednesday, September 18 from 7:30 to 8:00 am. Please join us for coffee, Little Debbies, and a special time with your grandkids.
If your child has no grandparents who live close by, a substitute grandparent such as a neighbor or aunt or uncle may come as a grandparent.
Any questions can be directed to our front office at 870-240-2241 or to Mrs. Kathy Cook at kcook@paragouldschools.net
We love our Grands!